back to Index of Year Book 1941
photos 2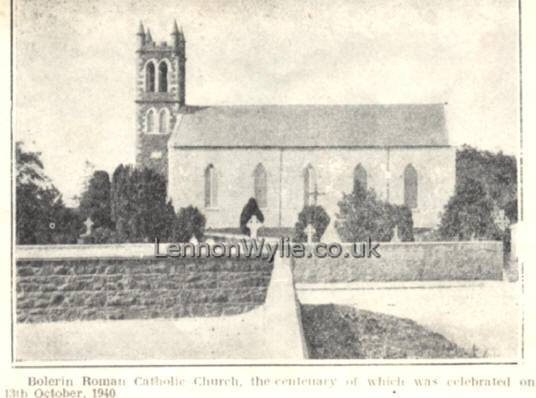 Bolerin Roman Catholic Church...the centenary of which was celebrated on 13th October 1940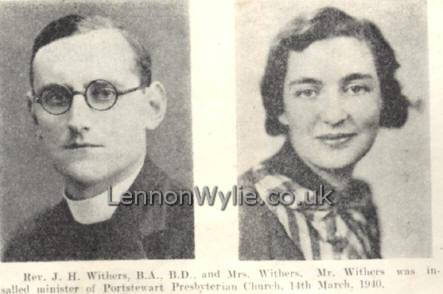 Rev. J. H. Withers, B.A., B.D., and Mrs. Withers...
Mr. Withers was installed minister of Portstewart Presbyterian Church, 14th March 1940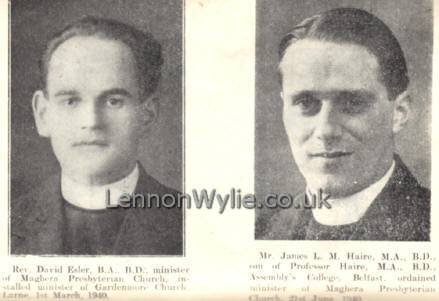 (LEFT) - Rev. David Esler, B.A., B.D....minister of Maghera Presbyterian Church,
installed minister of Gardenmore Church, Larne, 1st March 1940.
(RIGHT) - Mr. James L. M. Haire, M.A., B.D....son of Professor Haire, M.A., B.D., Assembly's College, Belfast,
ordained minister of Maghera Presbyterian Church, 21st June, 1940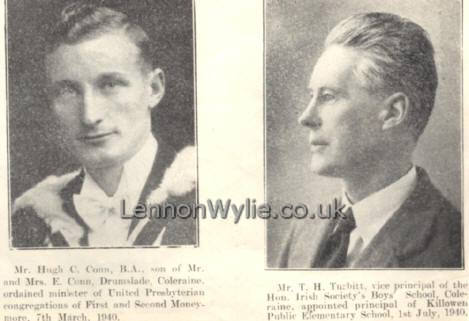 (LEFT) - Mr. Hugh C. Conn, B.A...son of Mr. and Mrs. E. Conn, Drumslade, Coleraine,
ordained minister of United Presbyterian congregations of First and Second Moneymore, 7th March 1940
(RIGHT) - Mr. T. H. Turbitt....vice principal of the Hon. Irish Society's Boys' School, Coleraine,
appointed principal of Killowen Public Elementary School, 1st July 1940.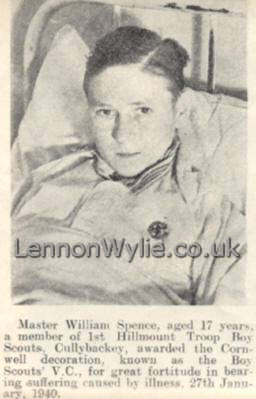 Master William Spence, aged 17 years.....a member of 1st Jillmount Troop Boy Scouts, Cullybackey,
awarded the Cornwell decoration, known as the Boy Scouts' V.C.,
for great fortitude in bearing suffering caused by illness,
27th January 1940
S.S. Hawthorn....bound from Glasgow to Coleraine, which ran shore at Rockport, Cushendun, 26th January 1940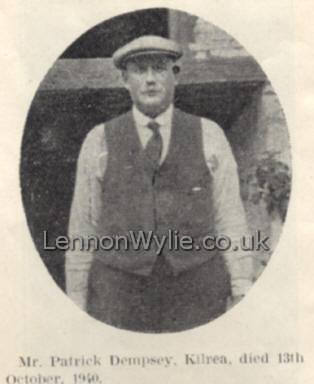 Mr. Patrick Dempsey, Kilrea...died 13th October 1940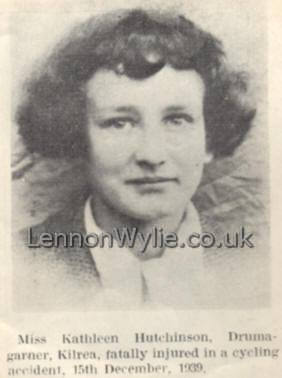 Miss Kathleen Hutchinson, Drumagarner, Kilrea....fatally injured in a cycling accident, 15th December 1939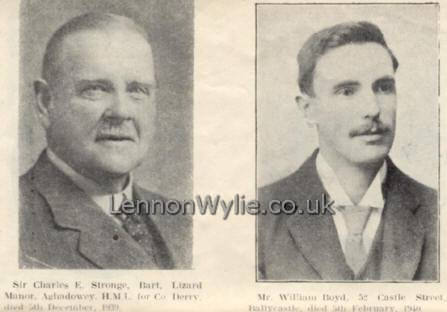 (LEFT) - Sir Charles E. Stronge, Bart, Lizard Manor, Aghadowey...H.M.I. for Co. Derry, died 5th December 1939
(RIGHT) - Mr. William Boyd, 52 Castle Street, Ballycastle...died 5th February 1940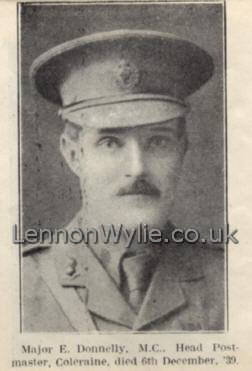 Major E. Donnelly, M.C., Head Postmaster, Coleraine, died 6th December 1939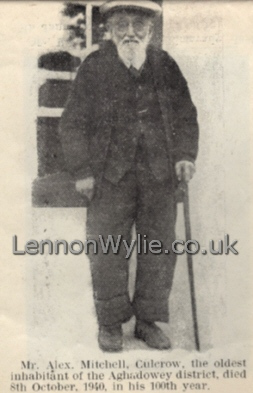 Mr. Alex. Mitchell, Culcrow....the oldest inhabitant of the Aghadowey district,
died 8th October 1940, in his 100th year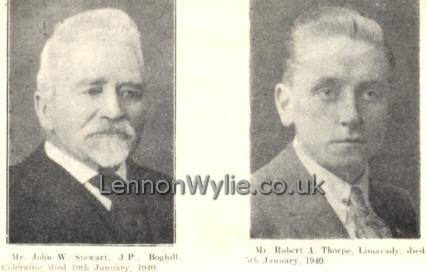 (LEFT) - Mr. John W. Stewart, J.P., Boghill, Coleraine, died 10th January 1940
(RIGHT) - Mr. Robert A. Thorpe, Limavady, died 5th January 1940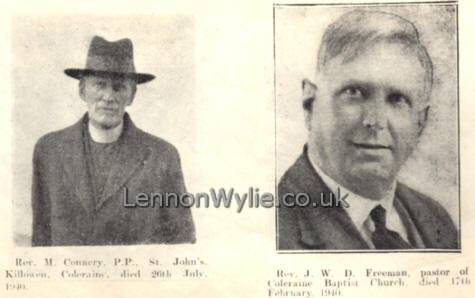 (LEFT) - Rev. M. Connery, P.P., St. John's, Killowen, Coleraine, died 26th July 1940
(RIGHT) - Rev. J. W. D. Freeman, pastor of Coleraine Baptist Church, died 17th February 1940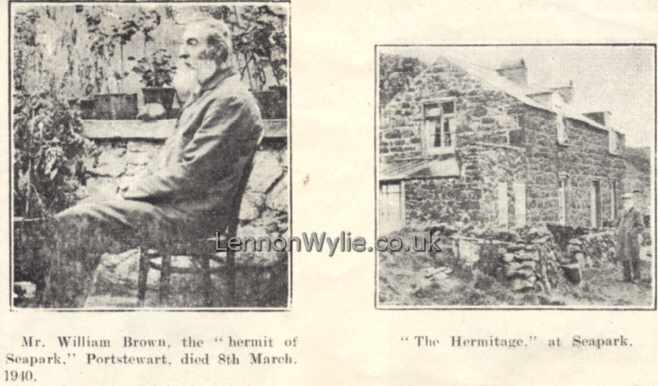 Mr. William Brown, the "hermit of Seapark,"
Portstewart, died 8th March 1940
"The Hermitage," at Seapark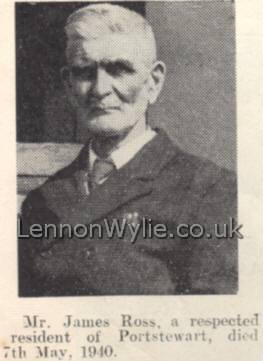 Mr. James Ross, a respected resident of Portstewart, died 7th May 1940

First-class Aircraftman Robert Lawrence Millar,
previously reported missing, believed killed, son of John Millar, merchant, Catherine Street, Limavady,
Deceased, who was in his nineteenth year, was the wireless operator in a Sunderland flying-boat which
was shot down by German fighters on April 10th.
Rev. P. Devine, appointed Parish Priest of St. John's, Coleraine, August 1940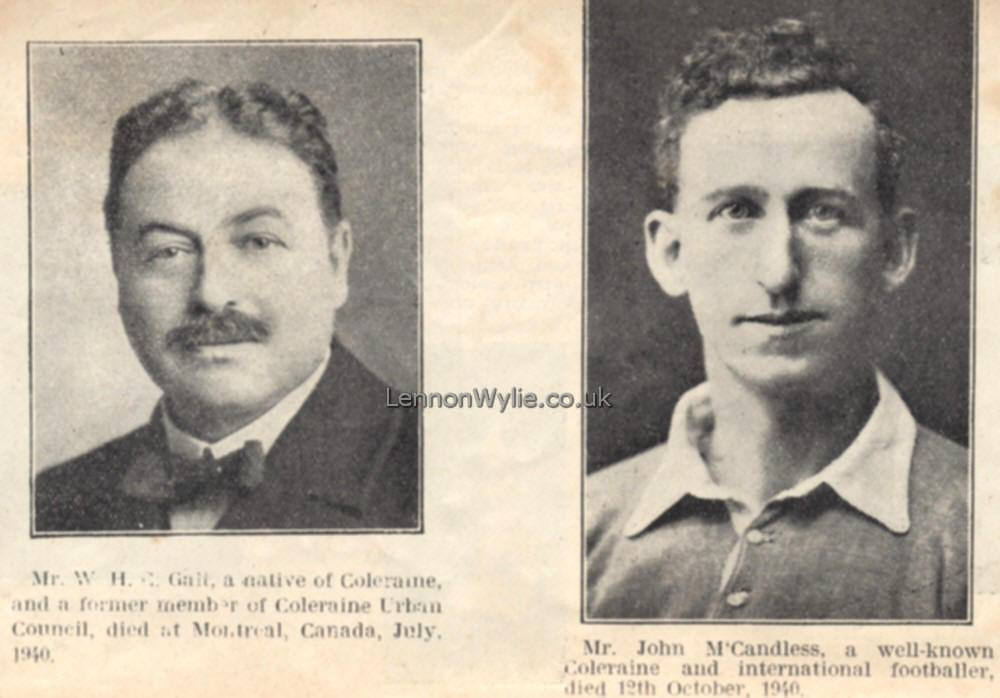 (LEFT) - Mr. W. H. C. Galt, a native of Coleraine, and a former member of Coleraine Urban Council,
died at Montreal, Canada, July 1940
(RIGHT) - Mr. John McCandless, a well-known Coleraine and international footballer,
died 12th October 1940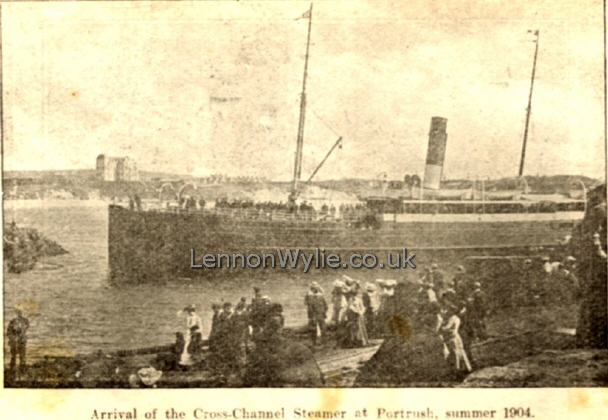 Arrival of the Cross-Channel Steamer at Portrush, summer 1904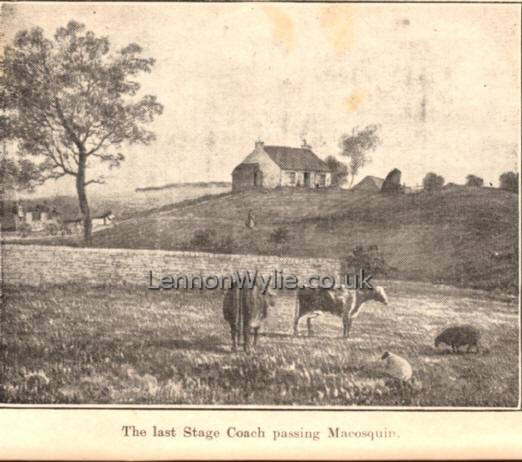 and finally - The last Stage Coach passing Macosquin.
The End