this is Page 1 go to Page 2
Irwin Photographs in a Margarine box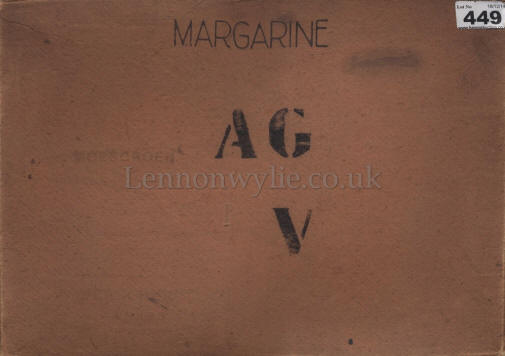 Margarine (in small faint print it says Moescroen)



this is a great photograph, sadly there is no information with it
Click to enlarge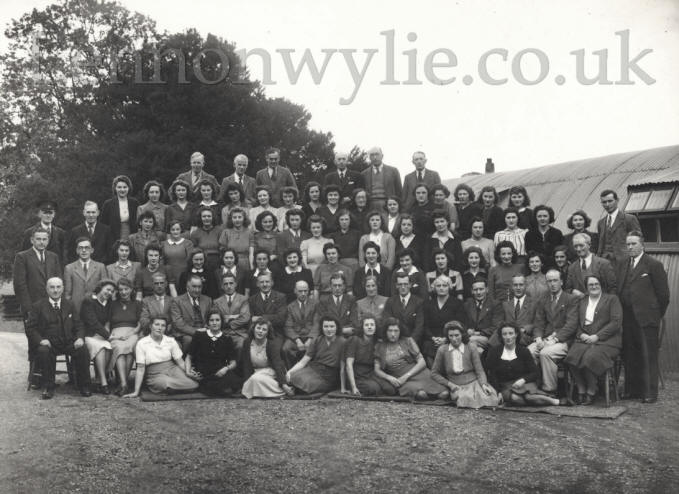 Ministry of Agriculture Staff, Loughry House, Cookstown
16th September 1943 - H. E. Irwin
Howard's Studios Photographers, 53 Donegall Place, Belfast, and at Lurgan
6th Row ~ S. Reynolds - W. T. Rowe - R. McGennity - P. A. H. Torney - J. A. O'Reilly - W. Quinn
5th Row ~ M. E. Sloan - M. E. Doran - A. J. McCulla - V. B. McFarlane - G. McKeown - J. McClay - E. McCulla - M. E. Stewart - S. McGurk - L. E. Forsythe - E. Clarke - L. Rea - I. H. Kerr - P. Haydock - E. Davidson - M. Johnston
4th Row ~ G. Martin - T. Kerr - N. J. Crane - M. E. McVittie - E. Moore - H. M. Hall - M. McQueen - F. M. Scott - A. J. Morgan - E. A. Crane - E. McCullough - I. Taggart - K. Morgan - E. Houston - E. Hammond - H. Kane - A. Warnock - S. Campbell
3rd Row ~ M. Rice - S. McKinney - M. A. Cague - S. Bell - N. Corr - C. M. Gillespie - S. E. Rankin - E. J. Browne - M. Taylor - D. O. Tyler - E. R. McIlwaine - A. R. McBrien - M. Wilson - E. Black - G. M. McCullough - C. Davidson - W. J. McLarnon - H. F. Johnston
2nd Row ~ W. J. Grant - M. Wright - S. Cameron - H. E. Irwin - R. M. Heazley - J. H. Forbes - J. S. Thompson - J. Shanks - T. Dunne - M. J. Stuart - P. J. O'Hara - E. M. B. Jackson - J. McDowell - J. Pasker - S. J. A. Johnston - F. Cummins
1st ~ M. S. E. Reid - F. D. Henderson - P. McClay - W. Tohill - I. E. Hadden - D. F. Hadden - M. E. Mooney - M. E. Rea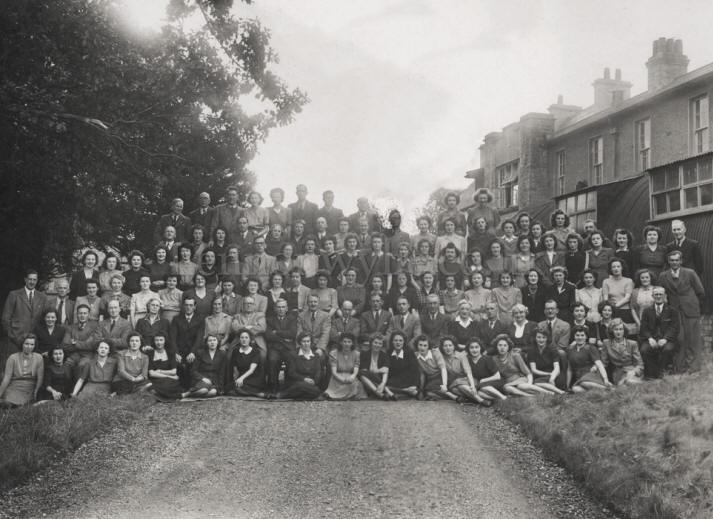 this is a similar photo to that above but taken by a London Photographer and no names?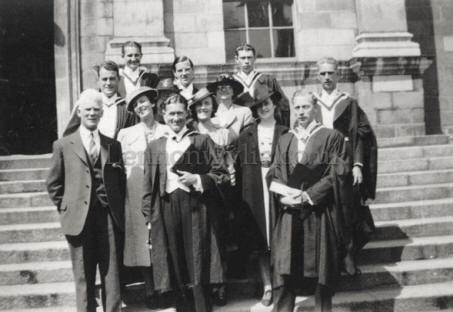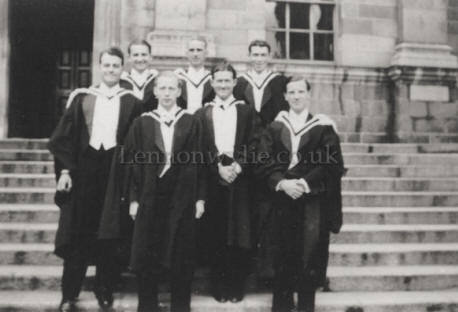 all photos have Irwin written on the back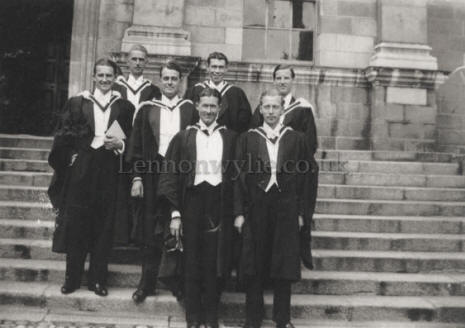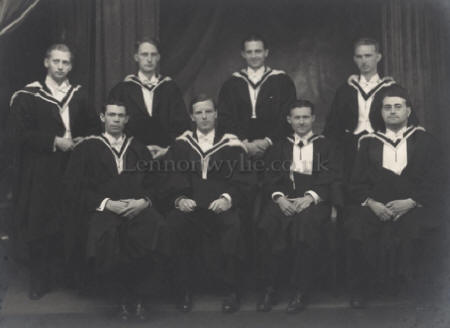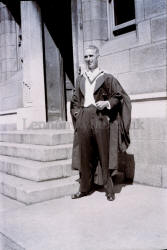 Dublin Photographer


Irish Press on the back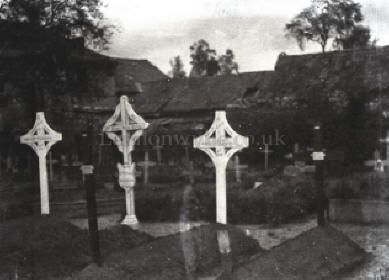 St. Quintin Cemetery
In Memory of Cpl. F. J. Irwin 16616 10th R.I.R.
Killed in Action 30th August 1916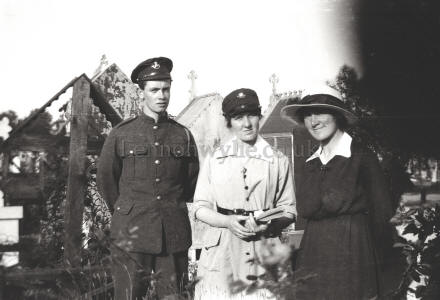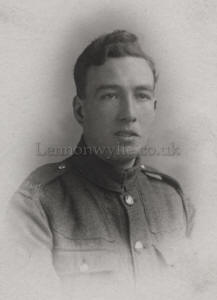 September 1916 Glasgow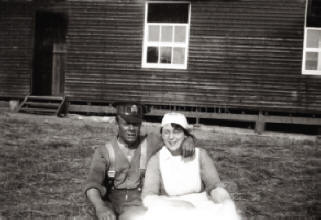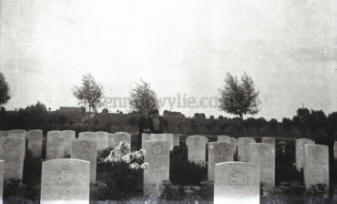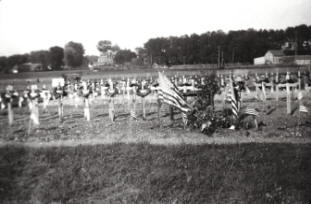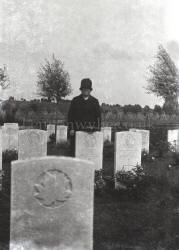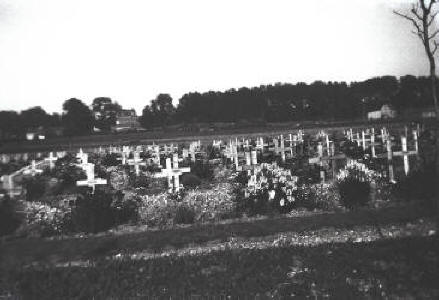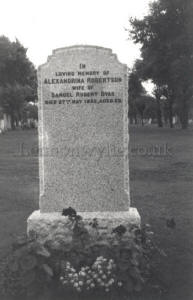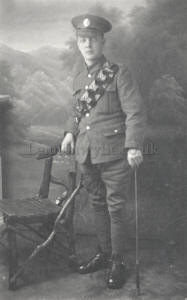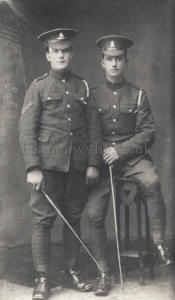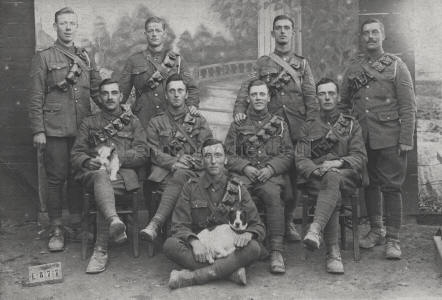 yours sincerely
Jas. G. Colquhoun
Belfast Photographer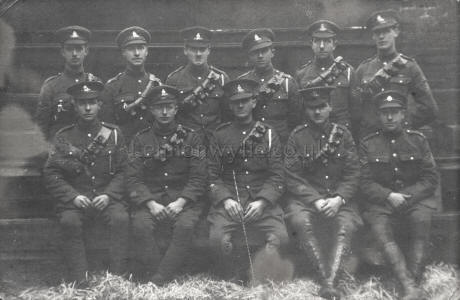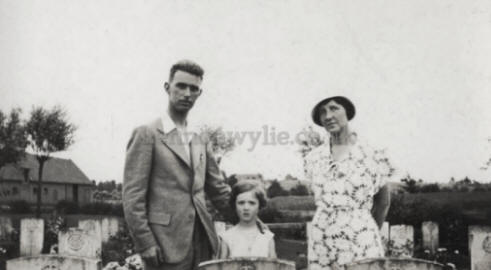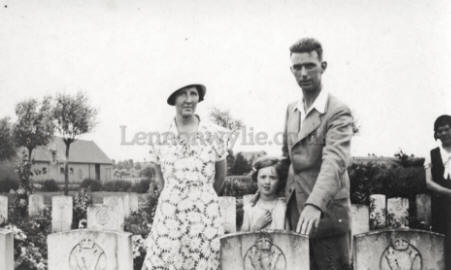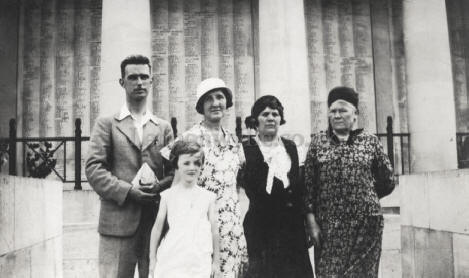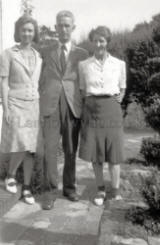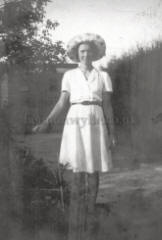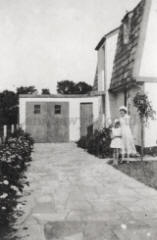 above 12 photos in a Kodak Wallet with Mrs. Irwin written on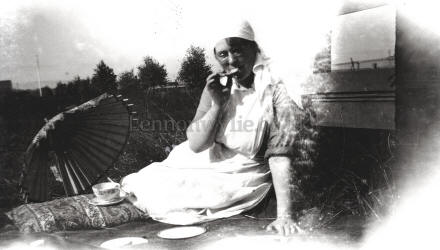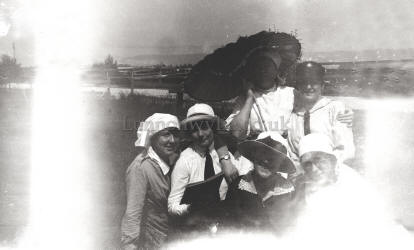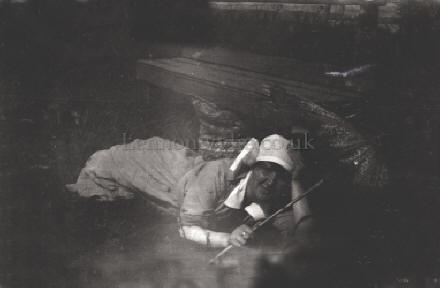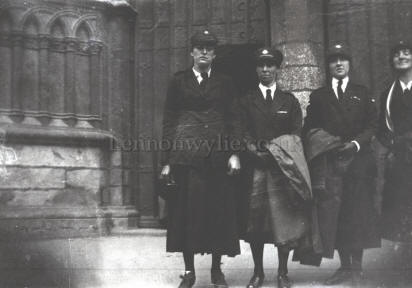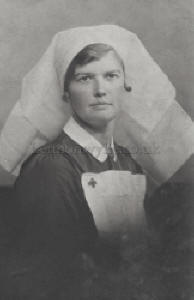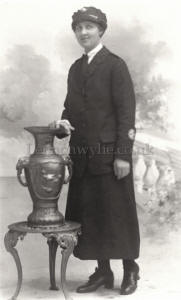 1 2 3 4
2) back ripped, words missing - best wishes ..... future happiness .... from Mother Sept. 1924
3) Belfast Photographer
4) On Active Service B.E.F. France Xmas 1918, Belfast Photographer. Fondest love Vi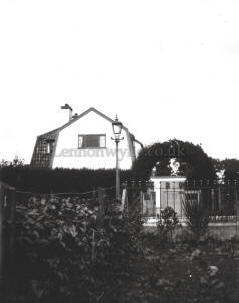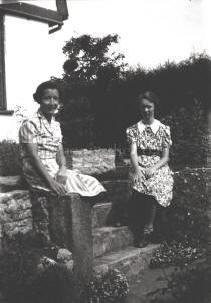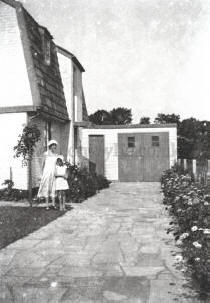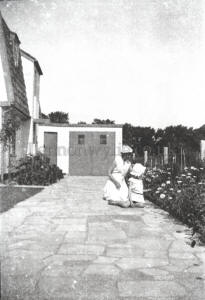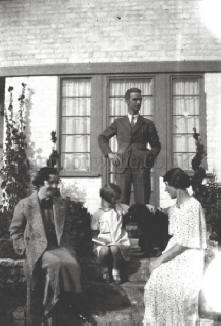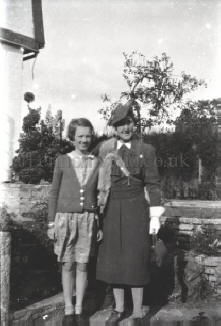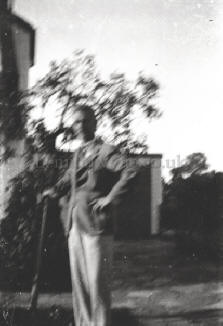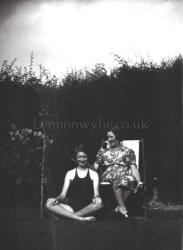 the above 20 photos are of a house called Whitecroft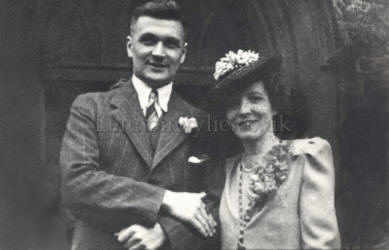 Belfast Photographer Londonderry Photographer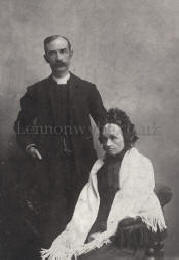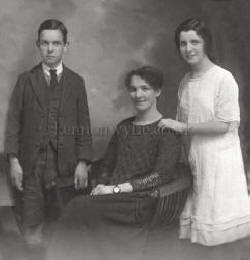 1 2 3 4 5
1) 14/9/38 Edinburgh
2) Belfast Photographer
3) with love April 1925 Londonderry Photographer
4) W. Davis, R. Laborne
5) I wonder will she come?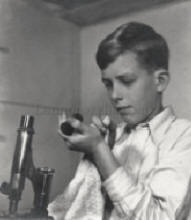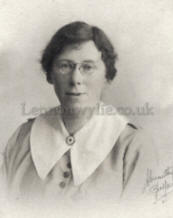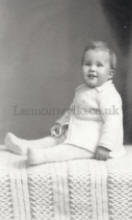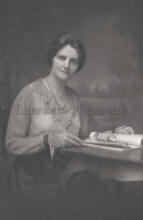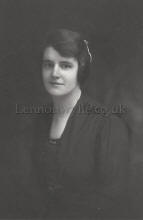 1 2 3 4 5 6
1) London Photographer
2) How do you think I look under present care? Happy Christmas all 1841 to 1913 yours affectionately Saml. Dyas (Samuel)
(is the watch chain made of paperclips? Mary)
3) Belfast Photographer
4) Belfast Photographer
5 & 6) Wards Studio, Newport Road 19


Home Sweet Home 1945 1958 at Cottage by Eva Irwin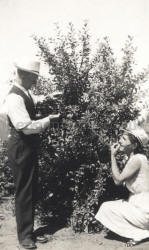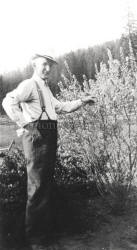 1 2 3 4 5
1) August 1938 Examining same bush weighted down with fruit
2) May 1938 Examining Manitoba Cherrie in bloom. Jack Dyas B'Columbia
3) James Wright, Somerset East Photographer
4) Tillie Dyas, Mrs. Hamilton, July 1941
5) Aunt Kathleen, Belfast Photographer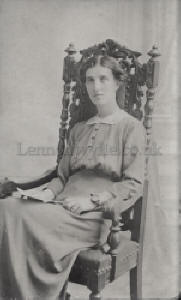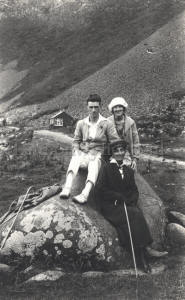 1 2 3 4
1) Violet. Dob? August 28, 1914
2) Violet Victoria Dyas age 16 months Taken Sept. 1895
3) 5-9-22 or 23 To Dear Jack, taken during our holidays at Giants Causeway (for the day) Violet & her best boy - what do you think of your old Mother? We had fortnight at Portrush, going about. With fondest love to you
4) To Aunt Violet from Bertie, November 8th 1918 Glasgow Photographer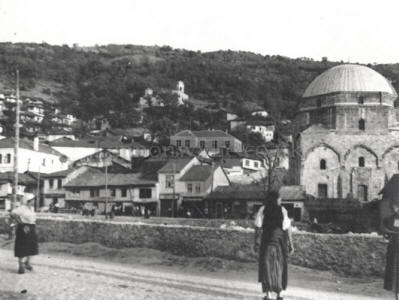 1 2
1) Prisom? in Kosmet, the most primitive and interesting district well south, with a large Turkish element. The church is a mosque.
2) Near Ryeka, in the north, chauffeur, interpreter Dod and me, blazing sun outside. Few men as nice as the chauffeur whose brother has escaped to Australia


This is the garden where I am now, notice well in centre & potatoes all round, this was taken in 27, now trees are nearly all died with drought & dust, my land just over beyond x further east of or west this farm & what was Jacks on east I was ½ section in between. Shack on west side marked ?
~~~~~~~~~~~~~~
the following photos have no info written on the back but come from Kodak etc. wallets with the name Irwin on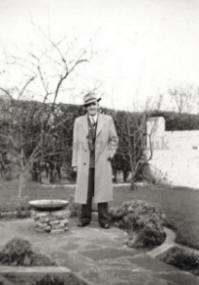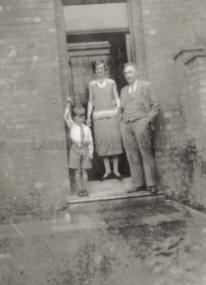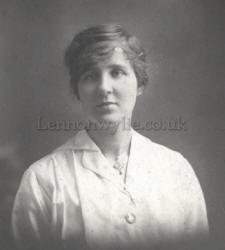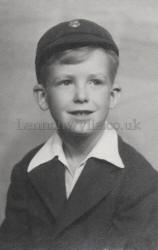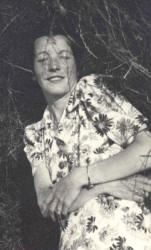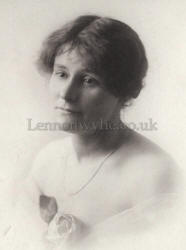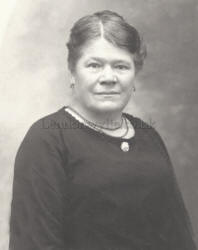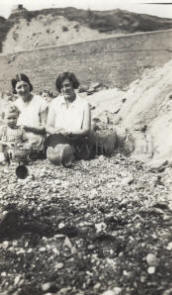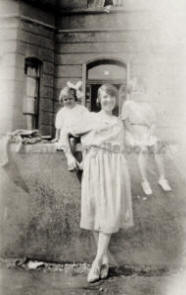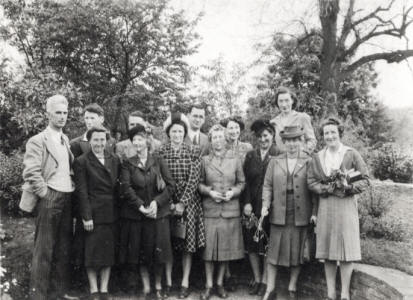 Click here for photographs from negatives of the Irwin Collection