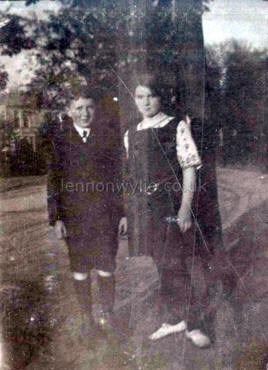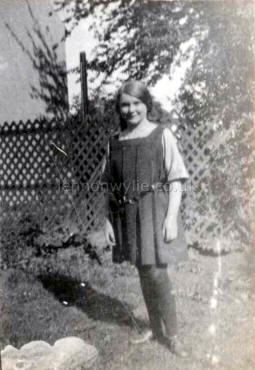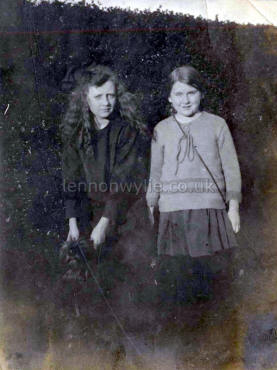 Norman & K 1921 (her brother?) Kathleen 1922 V. Magee & Kathleen April 192?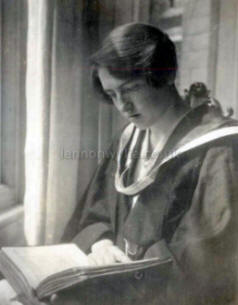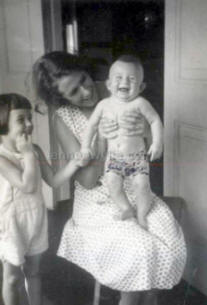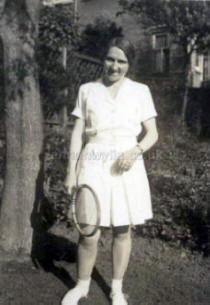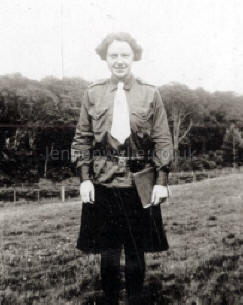 1927 Kathleen McBride 1930 Kathleen McBride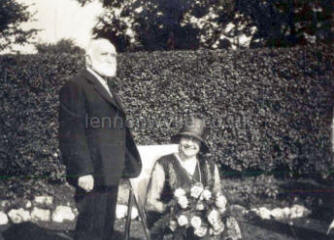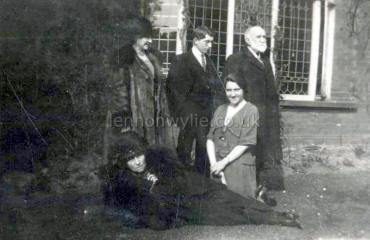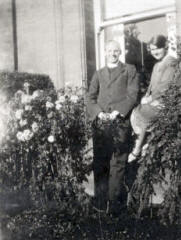 Daddy and Mammy at 'Esk' Deramore Drive May 1926 Syd and Self at Esk,
Deramore Drive May 1930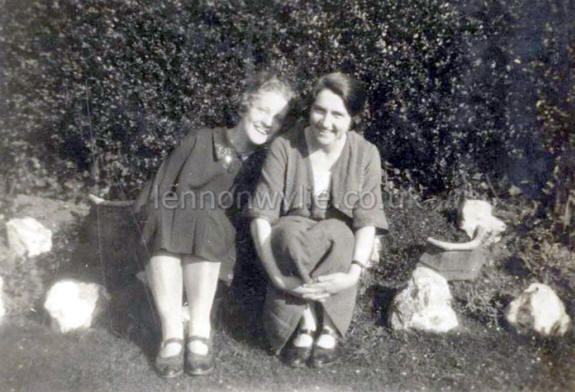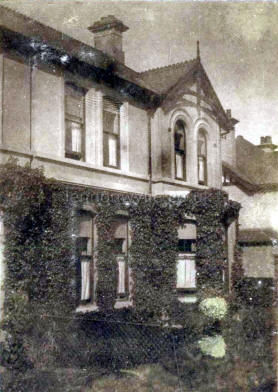 Jeanette & Dorothy 'Esk' Deramore Drive June 1926 'Esk' Myrtlefield Park June 1921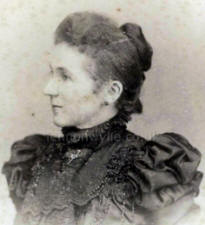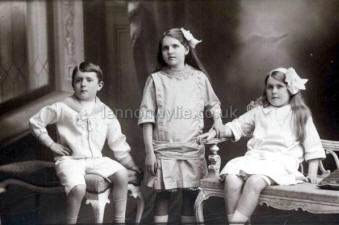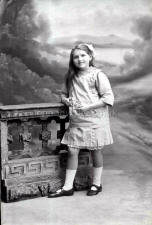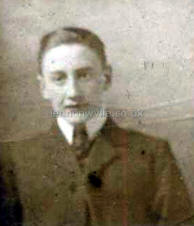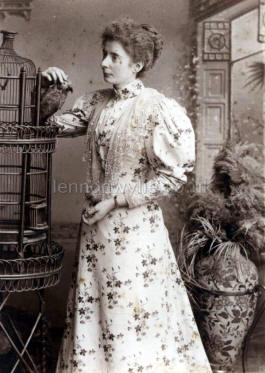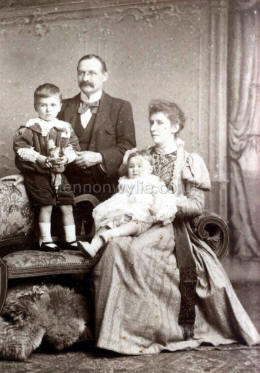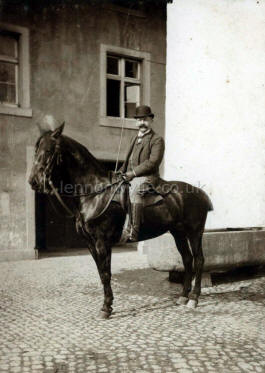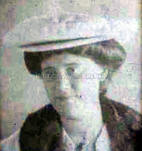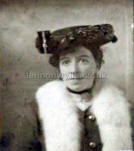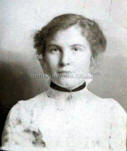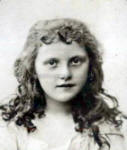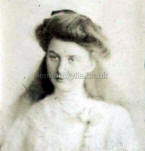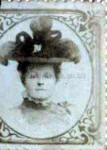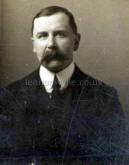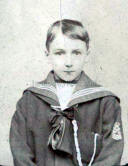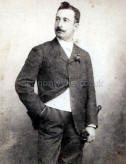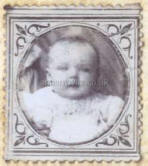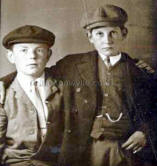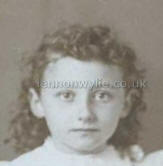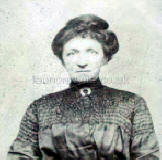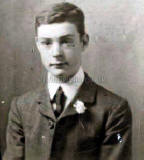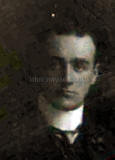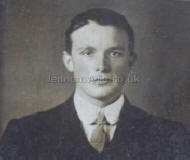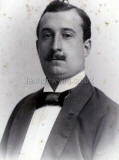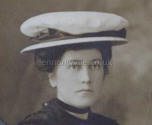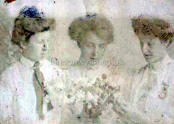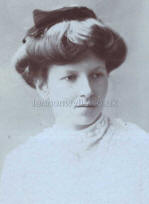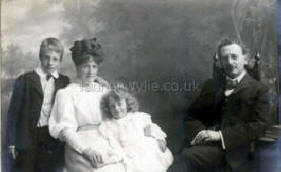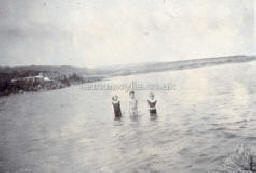 21st July 1912 Portavoe 1914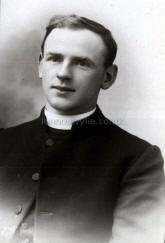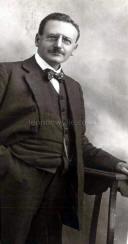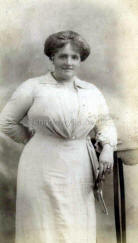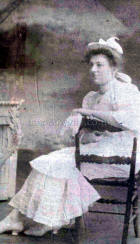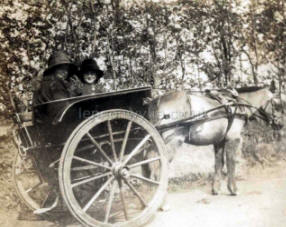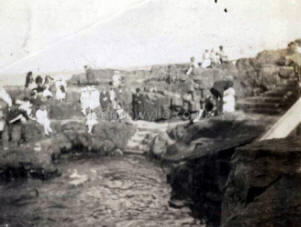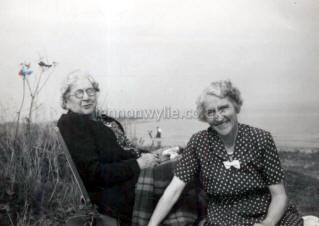 Vera Magee & K. May 1920 Blue Pool - Portrush August 1920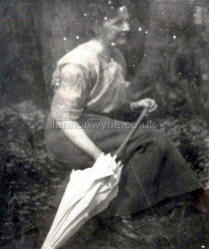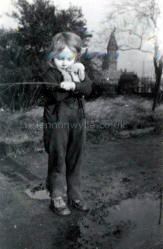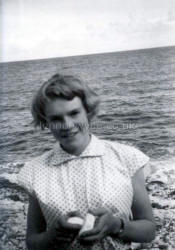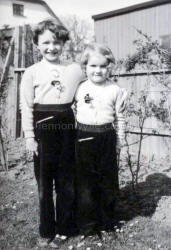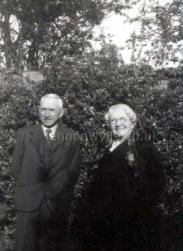 Mother 1920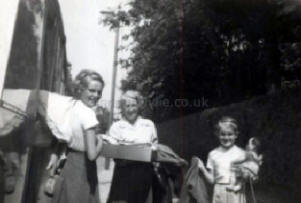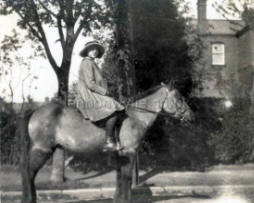 Dorothy May 1920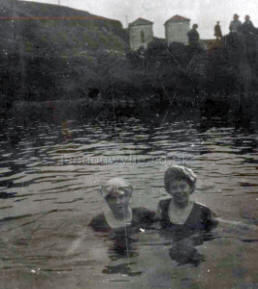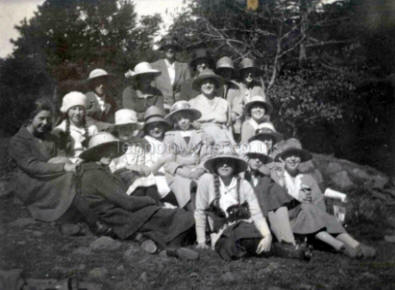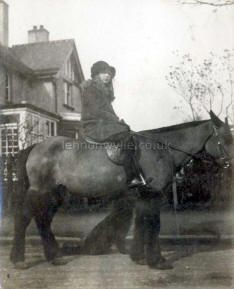 Isobel Anderson & K. Picnic at Helen's Tower May 1921 Vera Magee April 1920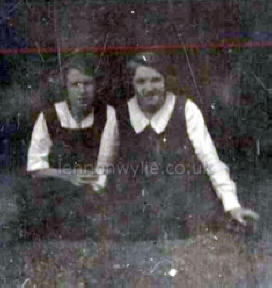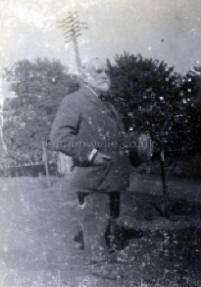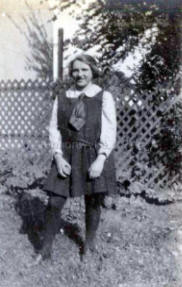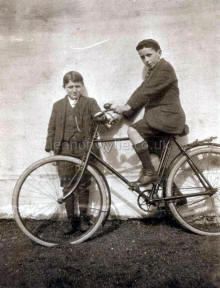 Joyce Roome & D. 1922 Daddy ESK Dorothy 1922 Norman & Jack Steen
Myrtlefield Park 1922 April 1920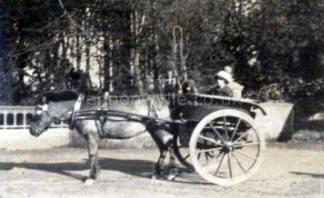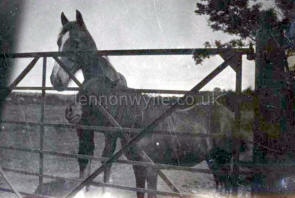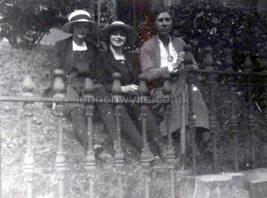 Vera Magee 1922 at Bangor August 1921 P. Newman & K. Williamson
& Mrs. Steen 1922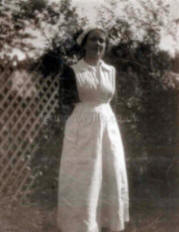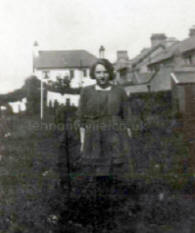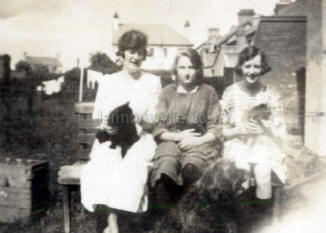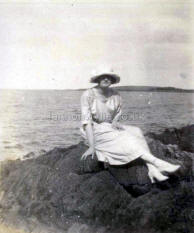 Lizzie McKeon Dorothy Bangor O. Magee, D. Kelly, V. Magee Olive Magee
June 1920 August 1921 Bangor August 1921 Bangor August 1922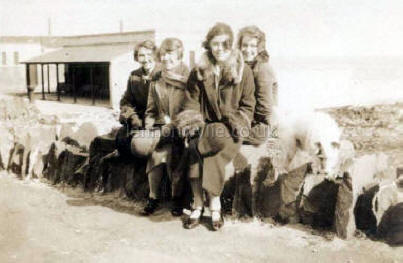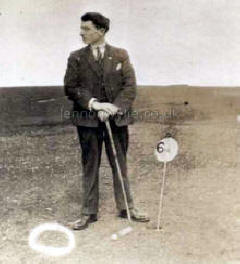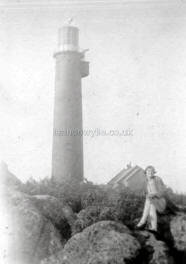 Dorothy, Phyllis Graham, Joyce Roome, Gladys Strain Norman at Bundoran Copeland's Lighthouse
at Bangor March 1926 May 1926 Sept. 1926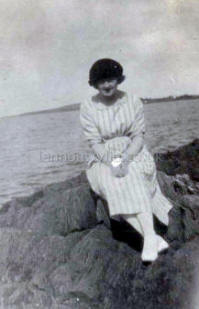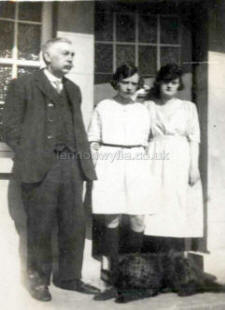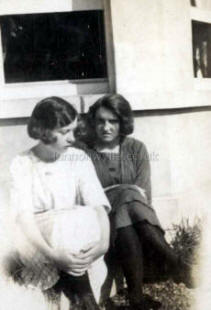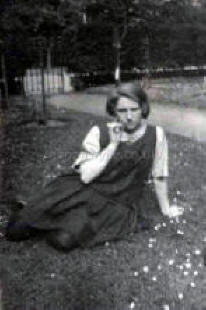 Doris Magee Bangor July 1922 - Mr. Magee, Vera & Olive - V. Magee & Dorothy - D. Kelly 'Esk' Myrtlefield
Bangor August 1921 Bangor August 1921 Park June 1921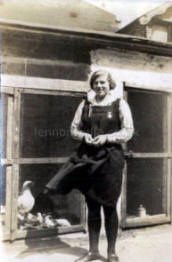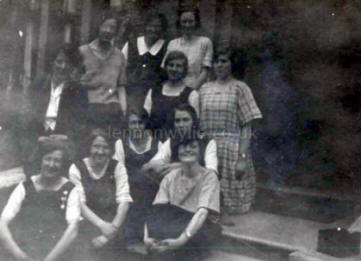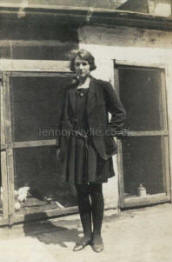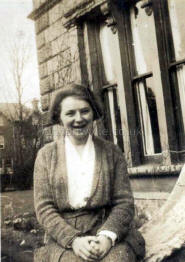 Doreen King Head Prefect Upper VI June 1923 Joyce Roome A.H.S. Miss Stollery
A.H.S. May 1923 May 1923 1924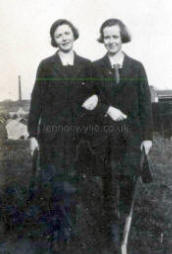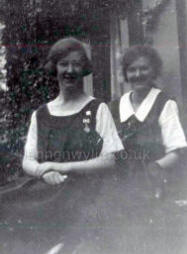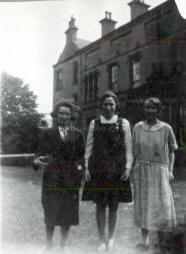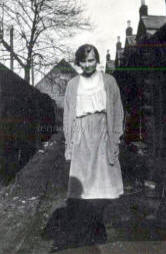 K. Williamson & M. Moya McDowell & Mary E. Kidd, J. Kinnaird Peggy Coleman Doreen King
Fitchie January 1924 Monypeny, June 1923 & M. Johnson June 1924 1924 January 1924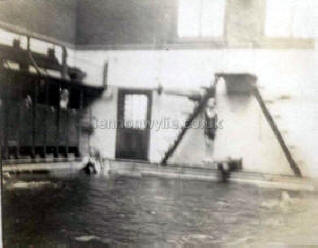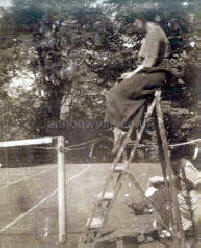 Ormeau Baths June 1923 M. Monypeny A.H.S. Miss Rosalind A.H.S. E. Moffet Hockey Capt.
Hockey Captain 1923 June 1921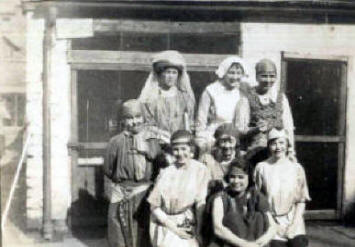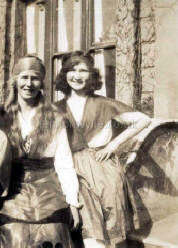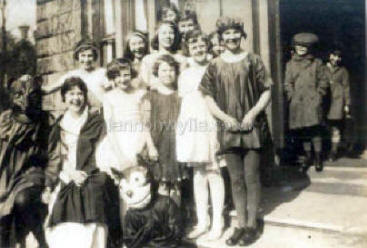 'Prize giving' June 1924 Betty Reid & Eithne Kidd Beech House 'Mid Summer Nights Dream
June 1924 June 1924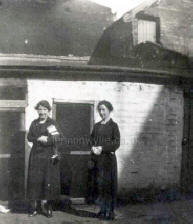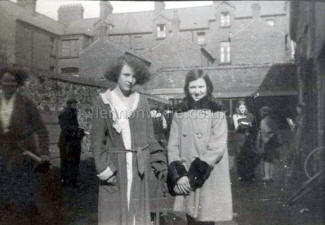 Miss Rosalind & Miss Shearman ditto 1923 ? Haslett & D. Steede A. Loewenthal
June 1924 June 1924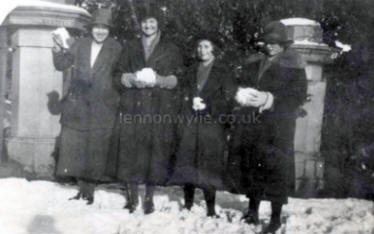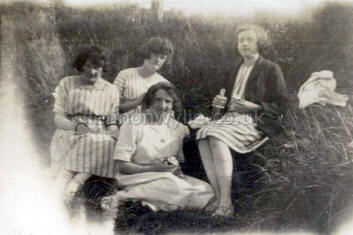 Miss Burnside & N. King, M. Monypeny, J. & D. King At Helen's Bay August 1922
Miss Porter 1924 January 1924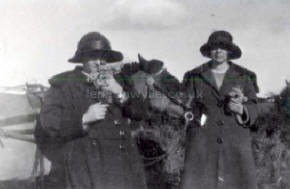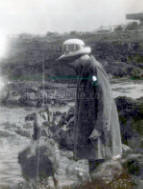 D. & V. Magee April 1924 Vera & 'Nigger' Uncle Spence & Auntie Min Uncle Spence, Auntie Min
Bangor 1922 Drumshanbo Eva? & Boy Drumshanbo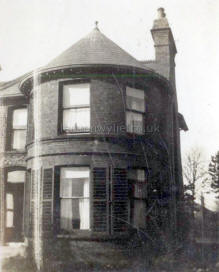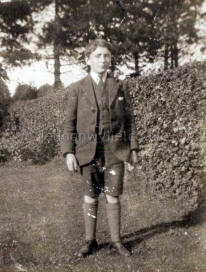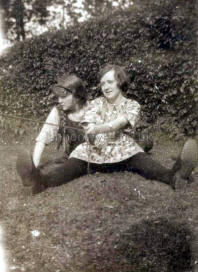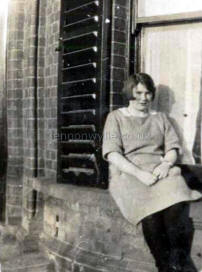 Terraquin, Balmoral Avenue Norman Terraquin K. & Vera Magee at K. Terraquin
June 1923 June 1922 Terraquin June 1922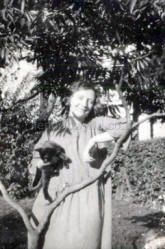 Bob & John Spence V. Magee Terraquin 1923 Auntie Bec. June 1925 K. 1925
at Terraquin April 1924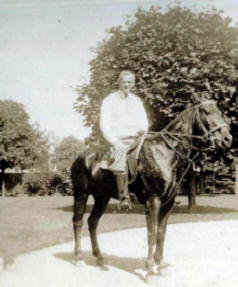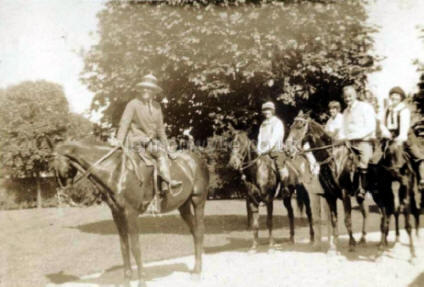 Mr. Miller 1924 The Miller Family 1924 Gertrude, John & Muriel
Miller, August 1924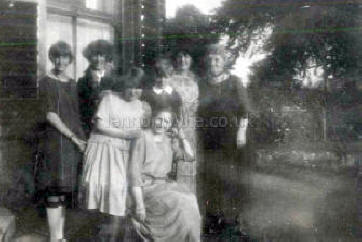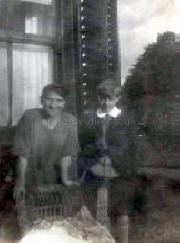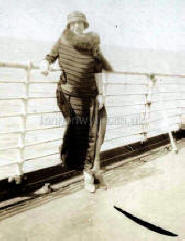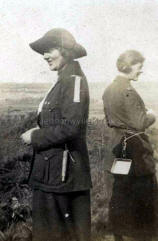 Millers, Mrs. Smythe, K. & Mrs. Kelly Dorothy & John Mrs. Miller Miss Turnbull
August 1924 Miller August 1924 later Mrs. Patton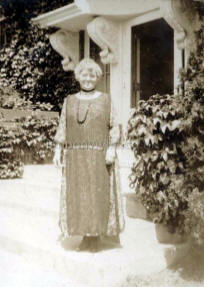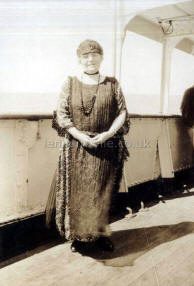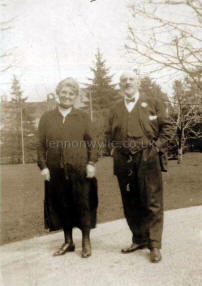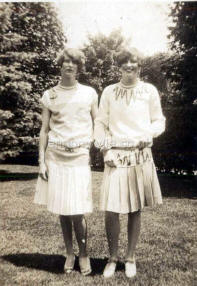 Mrs. Smythe 1924 Mrs. Smythe on way to Mr. & Mrs. Smythe Gertrude & Muriel Millar
Ireland, August 1924 1926 from U.S.A.!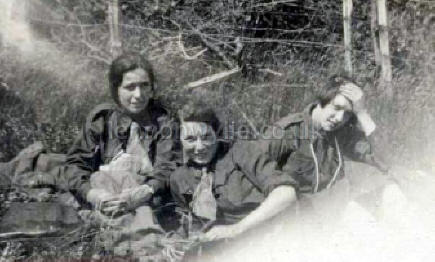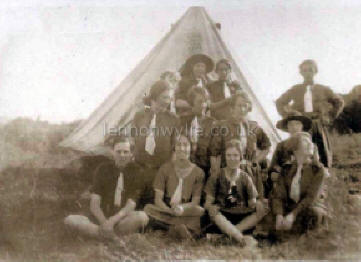 I. Burns, S. Ferguson, M. Herron 51st Belfast Coy.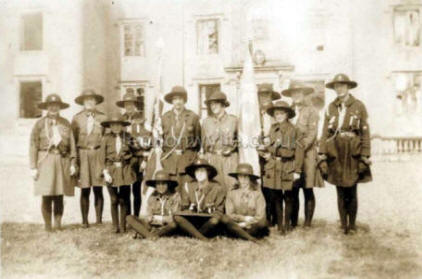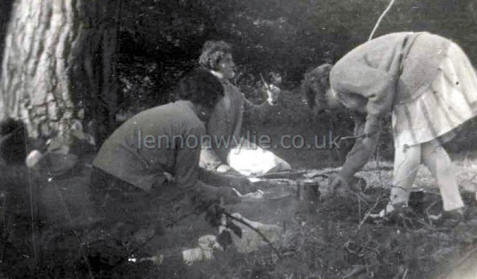 9th Belfast Coy. K. Harwood, M. Fraser, Kathleen at hike in
Capt. Kerr's Demesne, Sept. 192?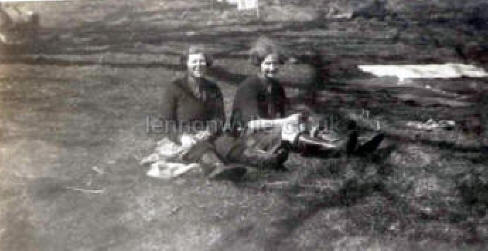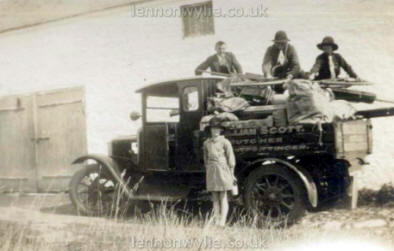 Mrs. Cochrane - Maguire William Scott, Butcher Mountpottinger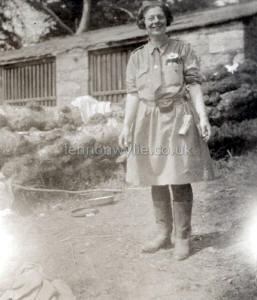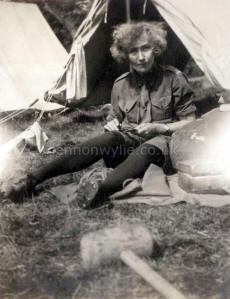 Miss Goldsmith Maguire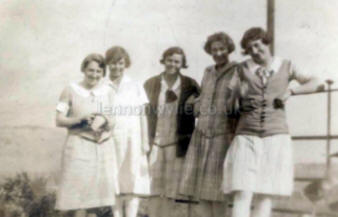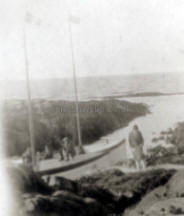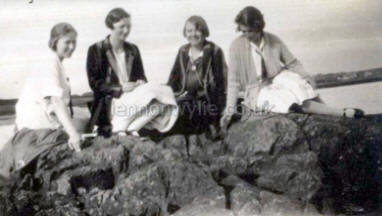 D. Kelly, N. G. Wilson, G. Strain, J. Roome, M. Fraser - Motor Boats at - J. McNeill, M. Christy, P. Graham, J.
at Woodbine Cottage, Ballywilliam Lighthouse Island Roome at D. Dee, Sept. 1926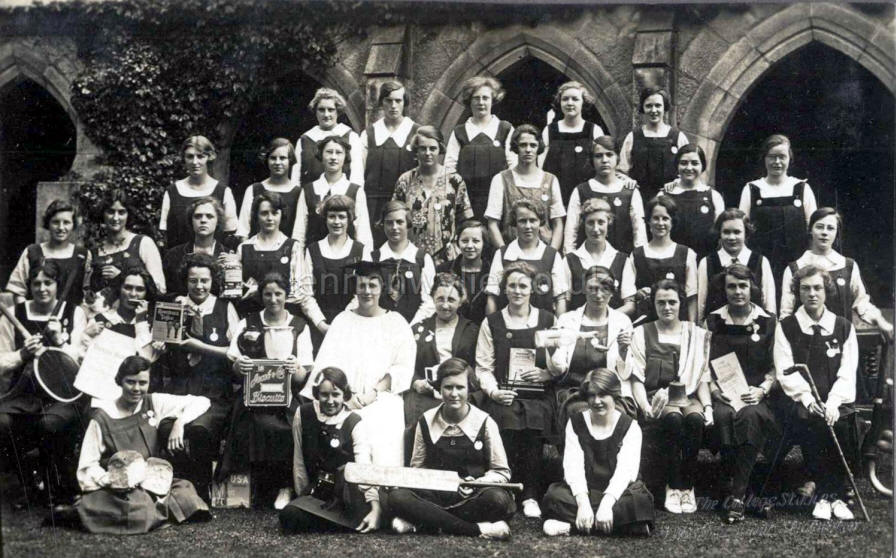 from left to right -
TOP - Kathleen Curry, Sheila Rea, Doris Anderson, Eleanor Brown, D. Steede
2ND - M. Skeleton, M. Jacob, B. Holmes, I. Price, S. Trench, W. Northridge, K. Stoker & M. Wigham
3RD - D. Jacob, D. Beatty, J. Walker, K. Williamson, M. Fitchie, A. Sloan, O. Bullick, M. English, M. Clements, K. Going, I. Brown, D. Irwin
4TH - H. Brown "Games", E. Stephens "Sing-Song", M. Armstrong "Ass-Adj.", S. Findlator "Orderly", Lethem? "Chaplin", Mrs. Hewitt "House Mother", A. Brown "Adj.", N. Watson "M.O.", R. Hogg "Bells", N. Griffen "Books", M. "Excursions"
5TH - G. Strain Squeak! "Orderly II", M. Blackburn, S. Skelton, K. K.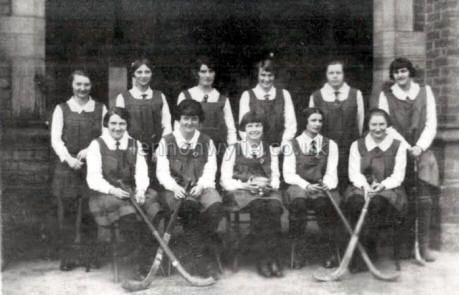 1st XI April 1927 1926-27 2nd XI 1926-27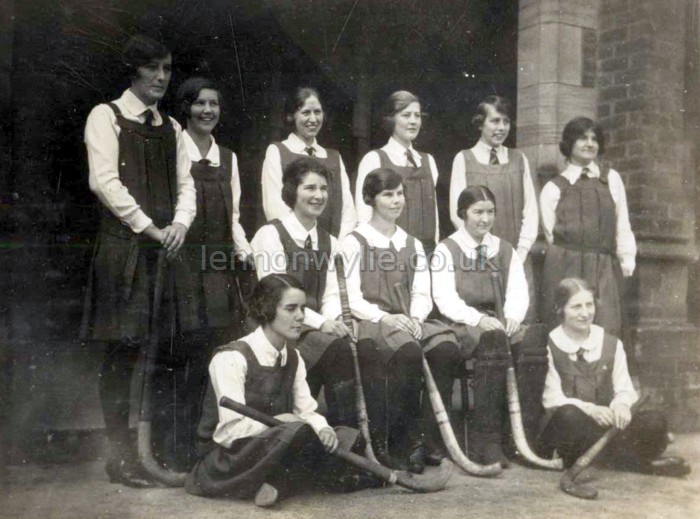 3rd XI 1926-27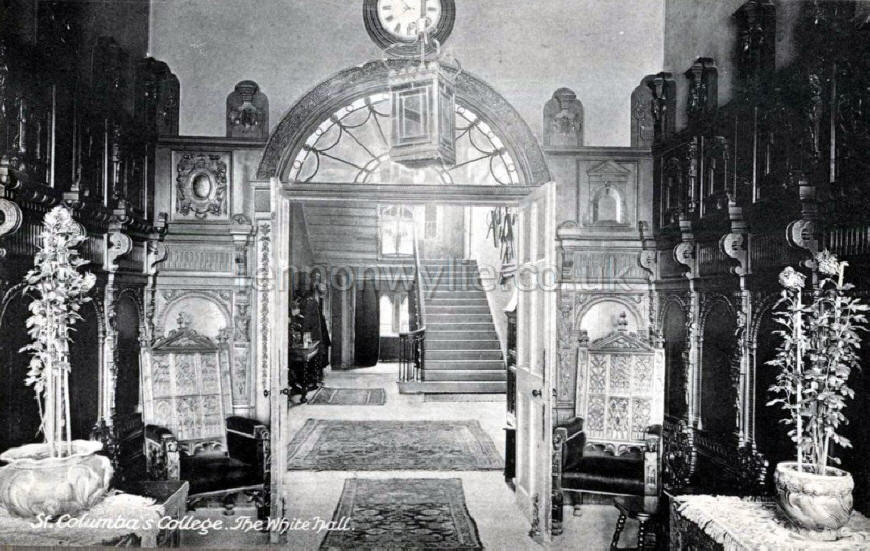 St. Columba's College, The White Hall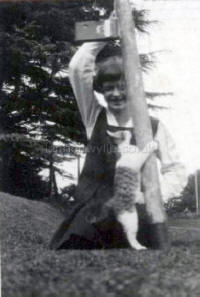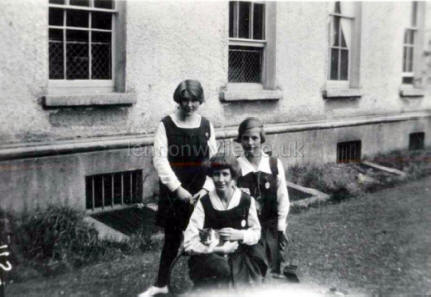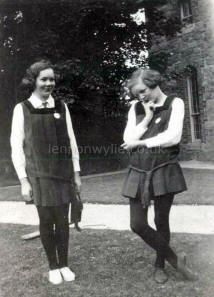 Molly Fitchie and Columba K., Molly Fitchie & A. Sloan Isobel & Eleanor Brown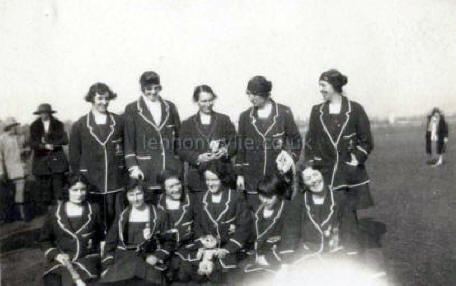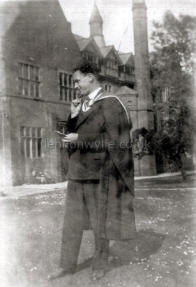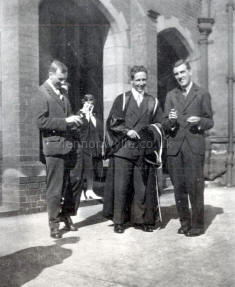 Irish Hockey Team 1924-5 Warren July 1927 Mr. Ellison, Mr. Crow & B. Orr
Demonstrators 1926-27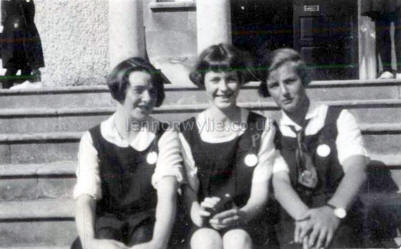 K. Williamson, M. Fitchie, A. Sloan "Ass. Adj." M. Armstrong & "Games" H. Brown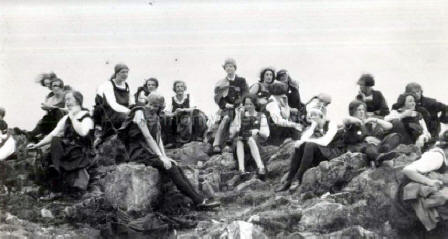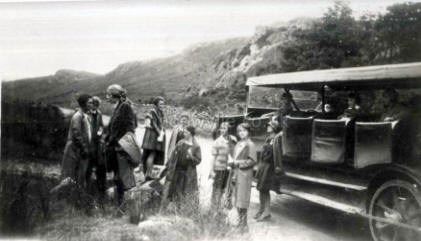 On Top of Big Sugar Loaf Long Excursion after lunch Long Excursion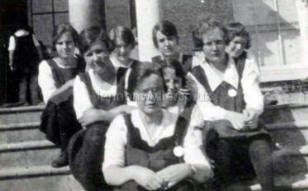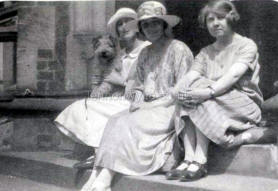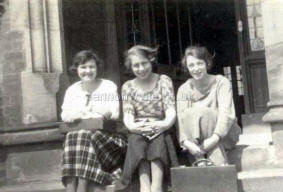 Wren Dormitory B. Northridge, I. Selcraig, P. Graham M. Monypeny, I. Morton, H. Blair
Q.U.B. June 1925 Q.U.B. June 1925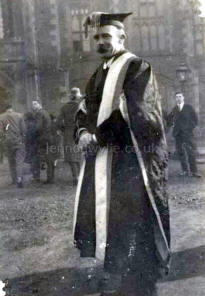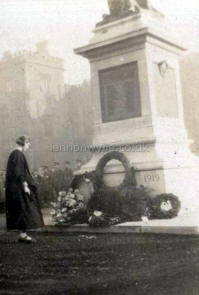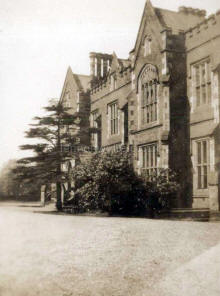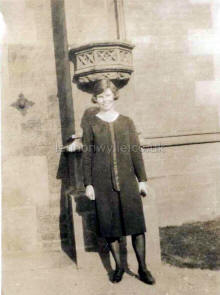 V. Chancellor Q.U.B. V. President W.S.H. (I. McNeill) W.S.H. Q.U.B. Nora Gregg Wilson
D? Livingston 11.11.25 Laying Wreath 11.11.25 June 1926 Q.U.B. June 1926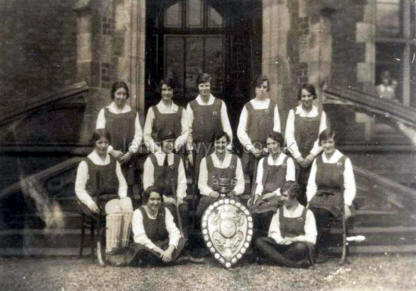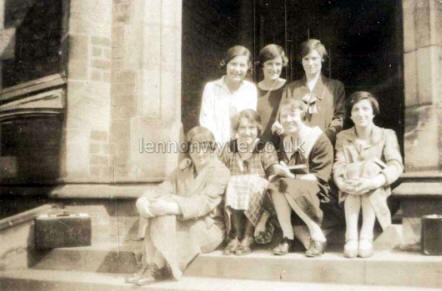 Q.U.B. 1st. XI with Ulster Shield & Irish Cup May 1926 K. Kirkpatrick, N. Carmichael, L. Fisher, N. Maybin
D. Kelly, P. Graham, K. Johnston, W.S.H. June 1926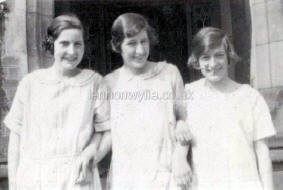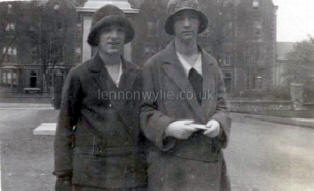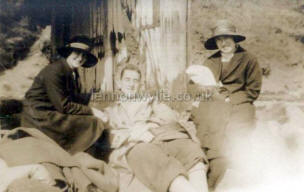 K. Kirkpatrick, D. Carmichael, O. Moffett O. Moffett & L. Pennington Eithne, C. Kidd, Eleanor
Q.U.B. June 1925 September 1925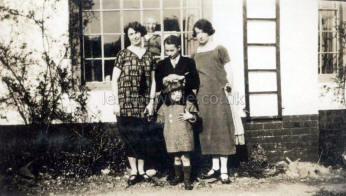 Kidds in their car September 1925 Miss Hobson, Marco, Mrs. Hobson March 1926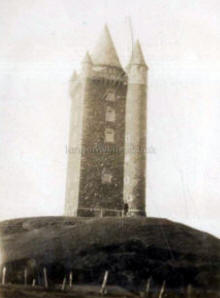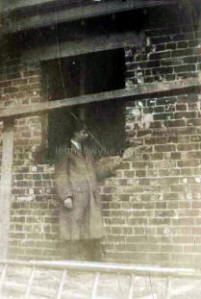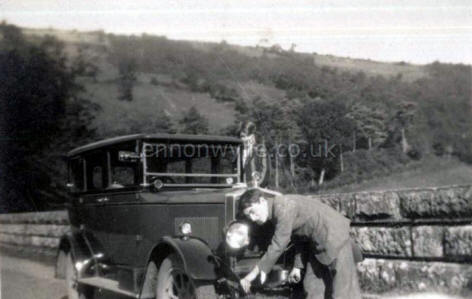 Scrabo Tower Sept. 1925 Marco laying stone of cottage at Norman and Self on Glendun Viaduct
Crawfordsburn 27th March 1926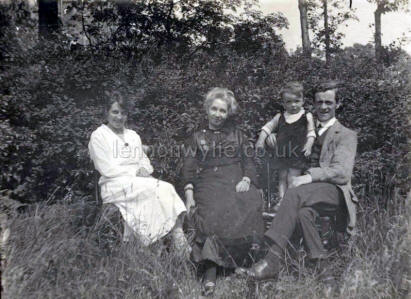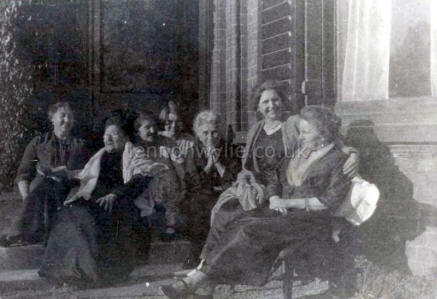 Josie Manly, Auntie Min, Brian, Frank Manly A. Ha?ti?, Granny, Mammie, Dorothia? K.K., A. Billie,
at Moville, 1921 Mammie, A. Jin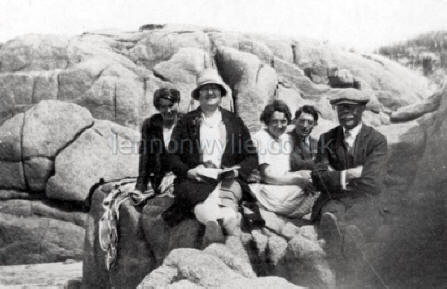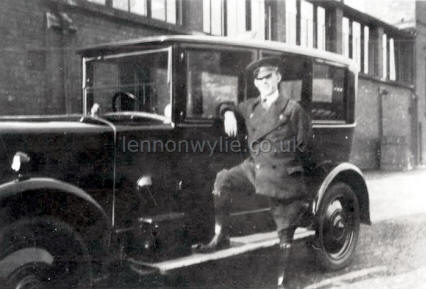 after bathing - K., Mrs. Marks, Dorothy, Norman & Mrs. Dobbs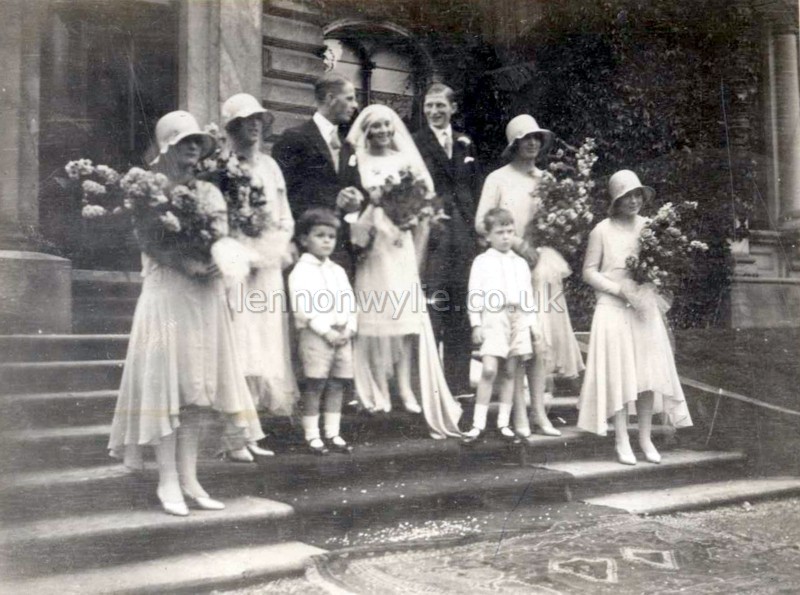 Mabel Shillington's Wedding July (date obscured)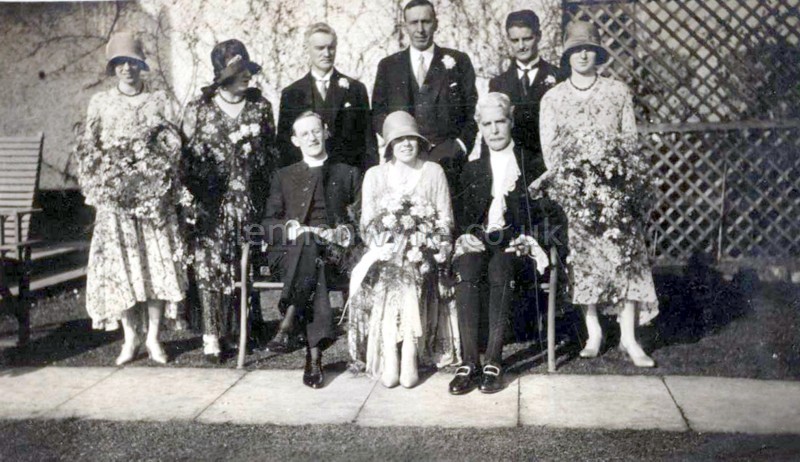 Gladys (George) Strain's Wedding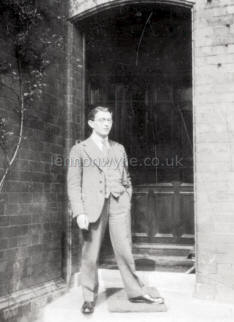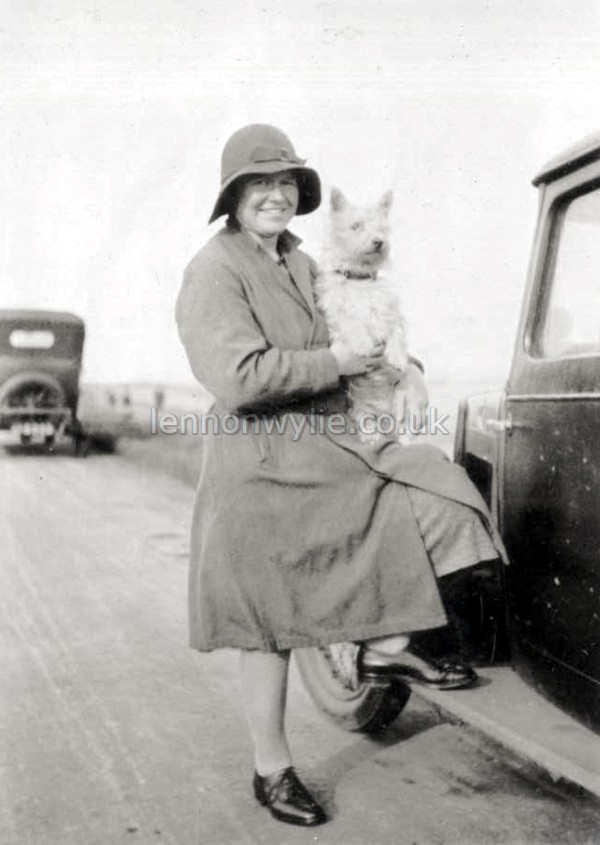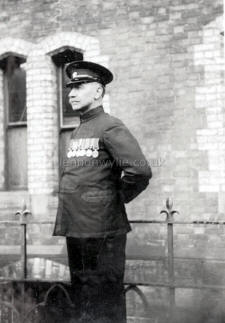 Norman at 'Esk' July 1931 S. McConnell July 1931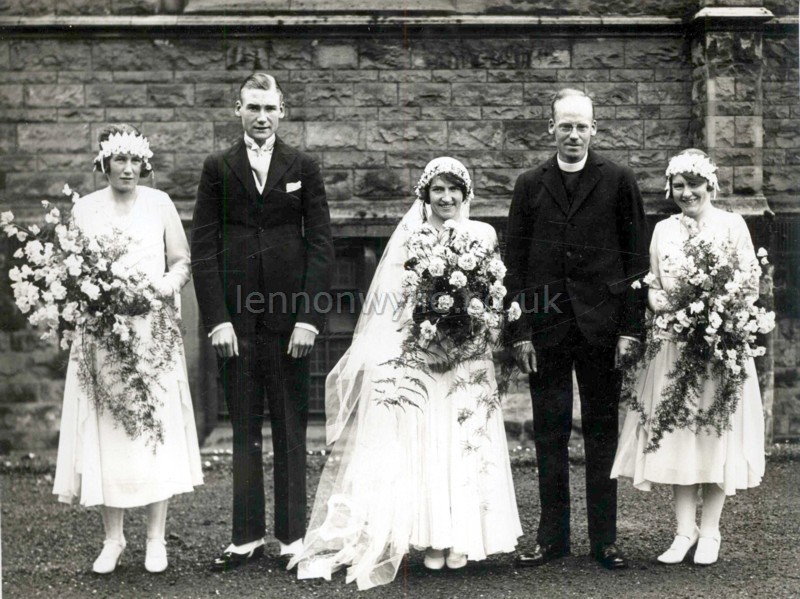 Dorothy & Sydney's Wedding 1931 All Souls Church