(I don't recommend you try this - Mary)
Cure for Arthritis & Neuritis as prescribed by Mays Bros. Clinic New York
3 ozs Olive Oil; 1 oz Glycerine; 3 ozs Powdered Senna; 2 ozs Charcoal; 1 oz Slippery Elm; 3 lbs Figs; 1¼ lbs Raisins Seedless; Mince the fruit. Add small quantities of powdered Senna, Charcoal & Slippery Elm. Mix Well. Add oils. Mix Thoroughly with hands. Take a ball of the mixture as large as a walnut each night. Doctor says if taken for 6 months, it is a positive cure. Pack into air tight jars. Quantity does 6 months




Miss M. McKeown, "Lindenlee" Castlewellan Road, Banbridge; St. John Ambulance Brigade, Banbridge Nursing Division. Lady Divisional Superintendent - Mrs. Margaret McCormack. (Miss) Eva Quinn, Bridge Street, Banbridge




Homeless Children, Homes are required for children in the care of the County Welfare Committee, Boarding-Out allowances payable: Persons interested please write to - The County Welfare Officer, Down County Welfare Department, 65 University Street, Belfast
And he who gives a child a treat, Makes joybells ring in Heaven's Street,
And he who gives a child a home, Builds palaces in Kingdom come. - Masefield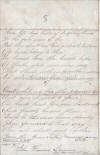 In America - "I'll not forget Old Ireland were it fifty times as fair"
In myriads o'er the prairie, Bright flowers bloom, strangely fair,
There's beauty in the clear blue sky, There's sweetness in the air.
And loveliness, with lavish hand, Decks dell and dingle gay,
Yet still I love my native land, The Green Isle far away.
The poplar quivers in the breeze, And by the blue lake's side,
The regal iris, tall and fair, Blooms in her native pride,
But I dream of the broad beeches shade, In glens beside Lough Neagh,
And my longing thoughts go back to thee, O, Green Isle far away.
Strange birds, in painted plumage gay, In hundreds haunt the grove,
O'er marsh and moor the loon & heron, The coot & plover rove;
But I miss the lark's glad matin song, And the thrush and the blackbirds lay,
The summer songsters, sweet & wild, In the Green Isle, far away.
Along the blue horizon line, The "bluffs" rise 'gainst the sky,
But in dreams I see Old Erin's coast, Her mountains wild and high,
Slieve Gallon, with his hoary head, Gold crowned at close of day,
When sunset lights the grand old hill, In the Green Isle far away.
There's beauty in the woodland wilds, With their varied foliage fair,
But cowering from the light of day, the grim wolf shelters there,
Ah! dear old woods where I have roamed, at break of day,
No hidden dangers haunt your glades, In the Green Isle far away.
The clear Assiniboine winds free, Through many a fertile vale,
The antlered deer and graceful hind, Bound o'er the wooded dale;
But I miss the quiet rural scenes, The farm-house thatched and grey,
That memory fondly pictures now, Of the Green Isle far away.
The Sabbath morn its holy calm, Breathes o'er the prairie lands,
And the answering heart hears Nature's psalm, And the wild woods clap their hands,
But I long to hear the Church bell's sound, Tell to these wilds that day,
When thousands meet to praise & pray, In the Green Isle far away.
Here life lays hold of brighter things, For the fair years to be,
But the deathless Past and all her dreams, Old land; belong to thee!
The buried love, the buried hope, Of Youths glad summer day,
That blend with unforgotten scene, Of the Green Isle far away.
And while we love this pleasant land, And own it good & fair,
Our hearts first love goes backward, And fondly lingers there,
Back to the dear home country, Then forward to that day,
When all shall meet together, From the Green Isle passed away.
[Lays from the West by "Stella" M. A. Nicholl]
John Francis Davison, 1325 Haworth Street, Phila


This Certificate is awarded by The Belfast Musical Festival to Bronagh Bunting, Commended, Verse Speaking, Section H. 11a in the 1962 Festival Peter Hearn Adjudicator Graham Craig Chairman





P.O.'s Mess, Naval Section, Transit Camp, Limekiln Street, Dover, Kent - Monday 16-Sept-40
Dearest Mums, Please excuse as usual for not having written sooner but I haven't had a spare minute this last week & what a week, you see by the address that I have been evacuated not shifted. Do you know what there must be someone praying hard for me because I've missed it by inches twice this week already. A week ago today they started shelling Dover from the French side and of course unlucky as usual we copped the first lot. I was in bed at the time about 6 p.m. having a snooze after tea when it came, four at a time without warning we got the third one and it has practically left the place in ruins, how I got out I don't know yet, a piece of shell came right through a wall, four bricks thick cleaved through the rail at the head of my bed & buried itself in the opposite wall, I have the piece here so, I'll bring it home. Well Mums every day since that we have been bombed, last Wednesday both shells & bombs all night long and today again more shells. I thought my nerves were good but this place is getting me down, I'm afraid to go to sleep, the people here all turn in to their beds in the Air Raid shelters about 8.0 p.m., no one comes out at all, the town is in a devil of a mess, more like a ruined village it is. As regards leave Mums, there was a chance for a while but now, its impossible to get leave, so I don't know when I'll get a run home, anyhow I'm living in hopes. How did you enjoy your holiday? I'll bet it was good, I suppose you have put on about a stone in the fortnight and the kids too, I'm sure they had a marvellous time, well perhaps I'll be lucky and get a little holiday soon. Well Darling, I haven't much more to say at the moment so I think I will close now. I am also enclosing a few photographs of myself which I think are not so good but the photographer doesn't seem to be able to improve on me any, I've really come to the conclusion that I am hard looking, well, we can't all be Clark Gables so I'll just have to be satisfied with my lot. All for the present Mummy & please give my love to every one, Especially Dad & Pat & Des and of course all the neighbours. Cheerio Your Ever Loving Son George P.S. Please write soon, Thank you







24 Aug 1945 London - Miss Patricia Hutchinson, Greenholme, Carrickfergus, Co. Antrim, N. Ireland
From Nancy McKibbin, Central Telegraph Office, St. Martin's le Grand, London EC1
Tuesday, My Dear Pat, I'm so sorry for not writing sooner - but you know what it's like - just putting it off. I've had letters from Mummy, Lily, Susy, Colin (my cousin), Johnny, and some girls in the office, which I just had to reply to.
We've been all over the place, and seen some pretty good shows; I'll tell you about them when I get home. We were at "His Majesties International Ballet" in the Haymarket Theatre last night - gosh, it was really wonderful. Tonight we are going to the Royal Albert Hall to hear a program of Wagner & Strauss & Eva Turner is the pianist. We booked for it last week, the seats for the Ballet cost us 8/6 each and the flicks cost anything from 4/6 upwards Shockin' isn't it!
Will you tell Evelyn (if she's still there) that I haven't got Heather's shoes as yet but I'm off at 3 pm every alternate day next week and I'll get them then. I haven't seen any chiffon or anything that I'd like to buy particularly. However I was in a shop this morning & they're getting some chiffon blouses in sometime next week, so I'm going to call then. I'm going to Cambridge this weekend to Colin's home, you remember him - he's my cousin who comes over every year? Well Pat, I've just come back from the Albert Hall. Gosh I've never seen anything like it in all my life. We were in the gallery and when we looked over at the other side it was just a sea of faces and looking down to the ground floor - it would nearly make you dizzy. It's really a huge place and beautifully decorated. We had supper in Lyons Brasserie in Piccadilly, it's a beautiful place too, they have an orchestra & they often play request numbers. In fact, they played Schuberts "Ave Maria" for Marney & J. Tomorrow, I work from 11 a.m. to 9 p.m. - horrible thought, but we'll be going to Lyons for supper tomorrow again. We also have 6½ hours overtime per week! It was terrific on VJ day, we were all over the place, we bought paper hats & rattles and everyone was dancing & singing & driving around on the roofs of cars. We also saw the King, Queen & Princesses, Attlee, Bevin, King Peter of Yugo' Slavia & all the rest of the big ? driving to St. Paul's Cathedral - it's just round the corner from here, we've been there twice at services. Pat I'll have to fly now & get to bed. The girls are yapping at me to put the lights out. Night night. Love to everyone. Nancy?






Eric Lawley, 10 Brooklyn Avenue, Bangor, Northern Ireland





The Abbey Royal Arch Chapter, Freemasons' Hall, Hamilton Road, Bangor, Co. Down - Samuel M. Claney, E.K.
Robert R. Crawford, P.K., Registrar, 58 Ballyholme Road, Bangor, May 1947
Officers for Year 1947
Excellent King - E. Comp. Samuel M. Claney
High Priest - Comp. Ernest Wilson
Chief Scribe - Comp. A. Neill Hynds
Supt. of Tab. - E. Comp. Glennie C. A. McIvor
Capt. of Host - Comp. John A. Robinson, M.B.E.
R.A. Captain - Comp. Peter Gilchrist, M.Com.Sc.
Capt. of S.V. - Comp. S. B. Fetherston
Capt. of P.V. - Comp. Norman Cross
Capt. of B.V. - Comp. James Martin
Janitor - Comp. R. N. Slater
Treasurer - Comp. Ernest Wilson
Registrar - E. Comp. Robert Rowan Crawford, F.C.A., P.K.
Stewards:
Comp. J. McC. Barry and Comp. W. F. Gabbey
Dir. of Cer. - E. Comp. Thomas Sherriff, P.K.
Auditors:
E. Comp. R. D. Townley, P.K., and E. Comp. R. J. Smith, P.K.
Organist - E. Comp. Dr. E. H. Emery, F.R.C.O., P.K.
Hall Committee - E. Comp. R. J. Smith, P.K.
Charity Committee:
E. Comp. Saml. McIlveen, P.K., & E. Comp. W. H. Robinson, P.K.
Inspection Committee - E. Comp. Thomas Sherriff, P.K.
Subscribing Past Kings:
William Hazley, Joseph Douglas, Samuel McIlveen, David Hollywood, Wm. H. Robinson, Gordon J. Stephenson
Dr. J. F. Craig, Thomas Sherriff, Robt. R. Crawford, James Taylor, Dr. E. H. Emery, F. J. Boyd, F. Quin
W. L. Fryar, Dr. W. D. Martin, G. C. A. McIvor
Subscribing Affiliated Past Kings:
Fred C, Brown, R. J. Smith, R. D. Townley, Alex. McCullagh, Rev. J. H. Munro, G. A. E. Roberts, E. Beacom
J. H. Justin, H. C. I. Kelly
Honorary Members:
Robert J. Woods, P.K., John Douglas, P.K., S. Keenan, P.K., J. Cooper Chadwick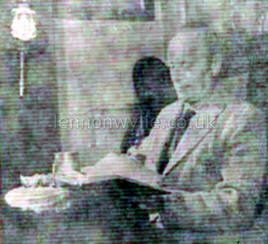 The Performing Right Society Ltd. This is to Certify that John Irvine of 88 Ulsterville Avenue, Lisburn Road, Belfast, N. Ireland is an Associate Member of the above-named Society, subject to the Articles of Association thereof, and that his/her Liability is Limited to the sum of One Pound, in accordance with Clause 5 of the Memorandum of Association of the said Society. 13th February 1941 Bosworth, ?
23 Acacia Road, London N.W.? December 18th - Dear Mr. Irvine, This is to send you both my love & very best wishes for Christmas & the New Year. How wonderful if 1944 could bring peace. In any case I hope it will bring some nice poetry from Mr. John Irvine!
Love & best wishes to you both for Christmas from your friend Ron Quilter



Drives from Belfast Map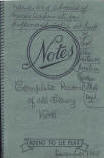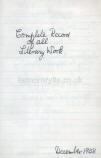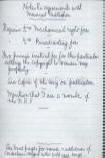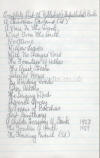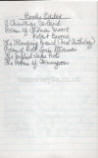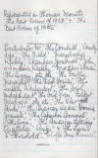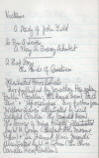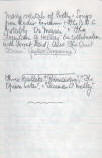 December 1958 Complete Record of all Literary Work - Names and addresses of Music Teachers etc. for professional copies at back of book, also notes re prints in Queens Photo Dept.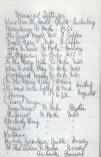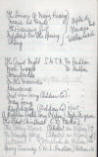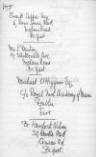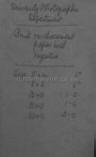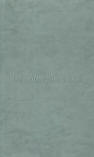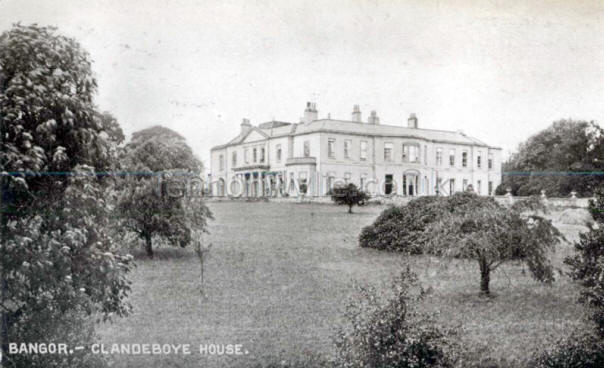 Bangor - Clandeboye House 14th July 1917 to Miss Lily Robertson c/o Mrs. Condon, Strand Street, Passage West, Nr. Cork from Nina - Dearest Lily, Thanks very much for your P.C. it was very kind of you to send me one. I hope you are enjoying yourself. I never see Gladys. I don't know where she has hid herself. Ever your loving chum Nina. Write soon. Give my love to your Mother & Father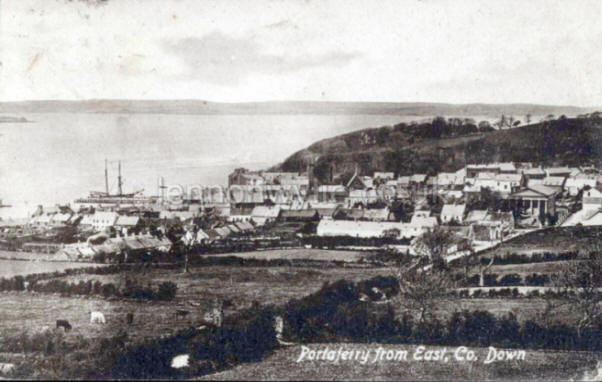 Portaferry from East, Co. Down 27th June 1918 to Miss L. McCullough, Mervue , Ballyholme, Bangor from J. - Dear L., Thanks for your letter received yesterday. I hope you are all keeping better. I sent Nellie's Postcard home, she has had a long holiday. Love from J.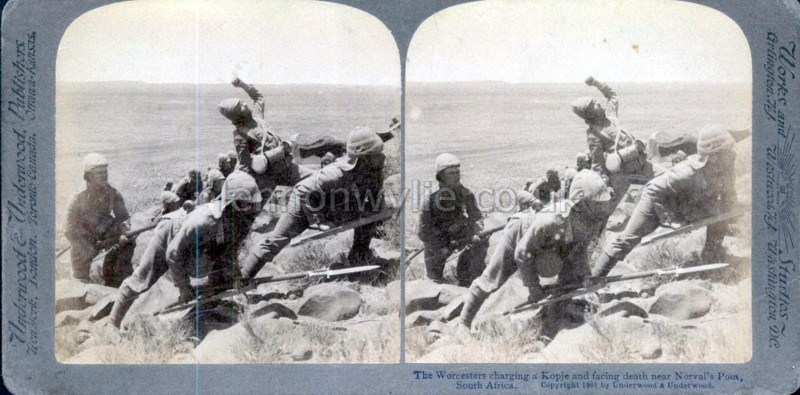 The Worcesters charging a Kopje and facing death near Norval's Pont, South Africa.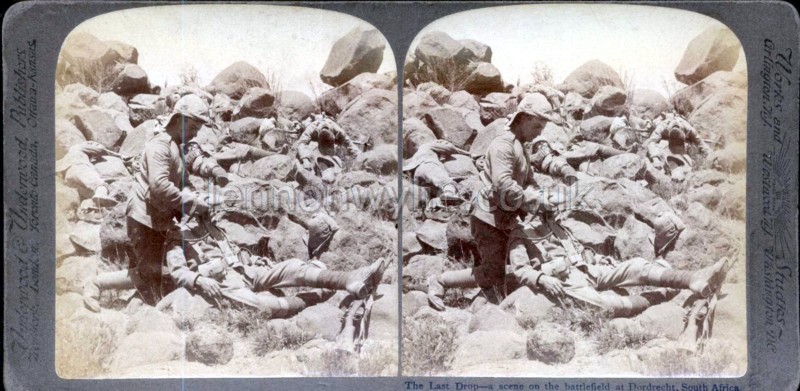 The Last Drop - a scene on the Battlefield at Dordrecht, South Africa, Dec. 30th.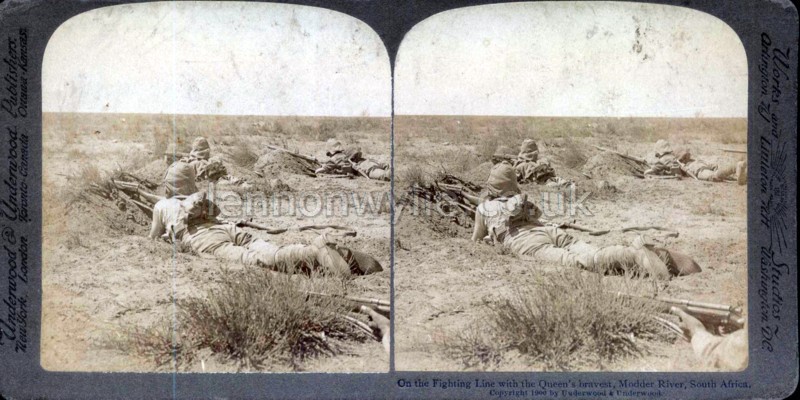 On the Fighting Line with the Queen's Soldiers, Modder River, S. Africa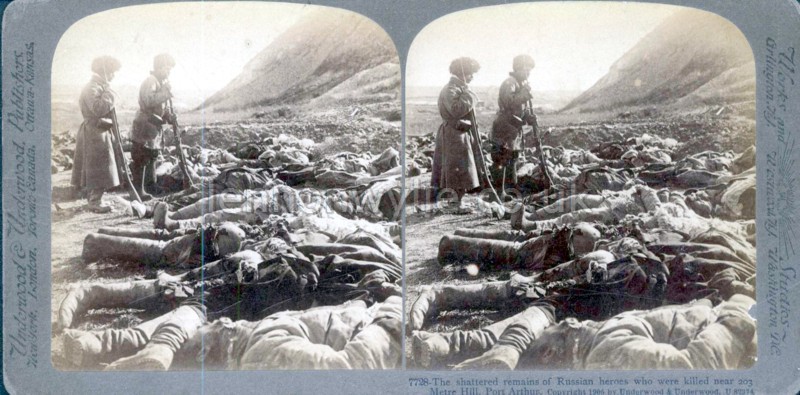 The shattered remains of Russian heroes killed near 203 Metre Hill, Post Arthur
We often read of the ghastly horrors of war. We stand now in the midst of them. This place is between one and two miles outside the town. Over and over again during the long months of the siege the western height known as 203 Metre Hill was a centre of terrific conflicts. The Russians knew they must hold it if possible at any cost, because its height commanded the harbor. The Japanese knew they must take it at any cost, in order to secure a direct outlook into the harbor and know exactly how to aim their gigantic siege guns, for the destruction of the hidden fleet. Only twenty-four hours ago these hideously mangled bundles of stiffened flesh were the vigorous bodies of men as strong and keen and ardent as any soldier in all the armies of the Russian Empire. Those men bore the brunt of one of the horrible assaults upon certain entrenchments near 203 Metre Hill. The sickening horrors of such a conflict can hardly be put into words - shrapnel scattered death among the men, shells charged with the infernal Shimose powder burst, tearing open the earthworks under their feet; rifle-bullets (each one like a conscious thing with deadly intention) filled the air; hand-grenades exploded in their faces; bayonets already dripping lunged for repeated thrusts. The Japanese losses were even greater than the Russian. It is a frightful price that is paid for the key to the situation. From Notes of Travel, No 24. Copyright 1905 by Underwood & Underwood


Behind the Orange River Intrenchments holding back the bravely advancing Boers, S. Africa (Entrenchments?)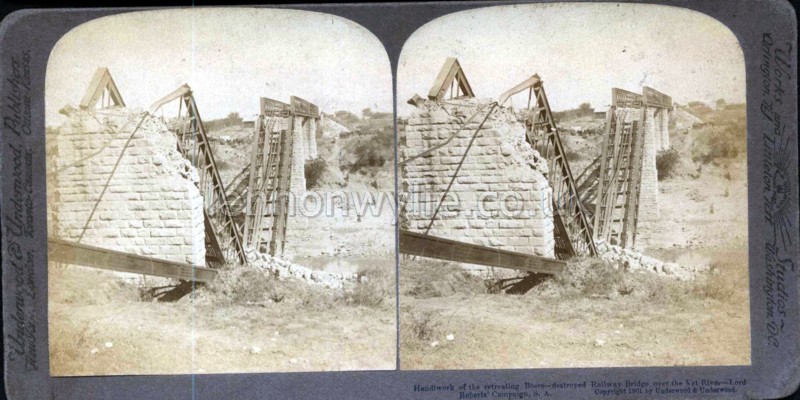 Handiwork of the retreating Boers, destroyed Railway Bridges over the Vet River, Lord Roberts' Campaign, S.A.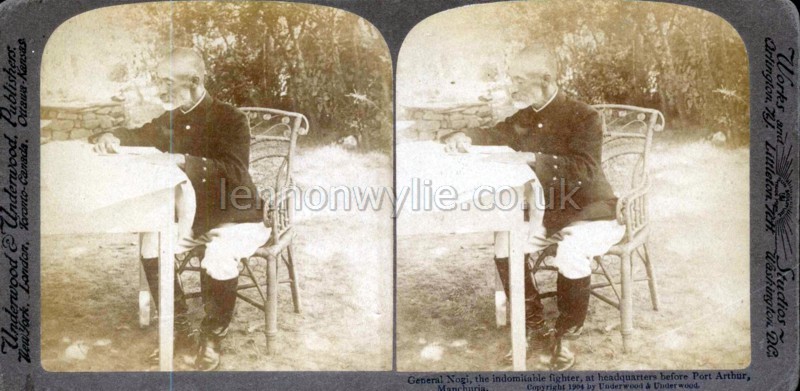 General Baron Nogi, at headquarters before Port Arthur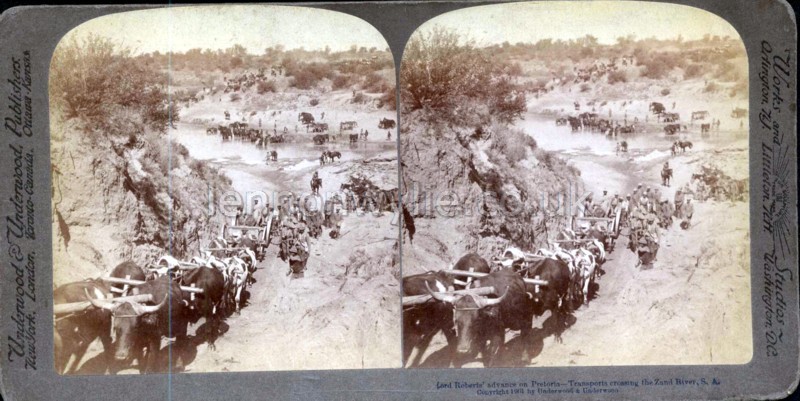 Lord Roberts advance of Pretoria - Transports crossing the Zand River, S.A.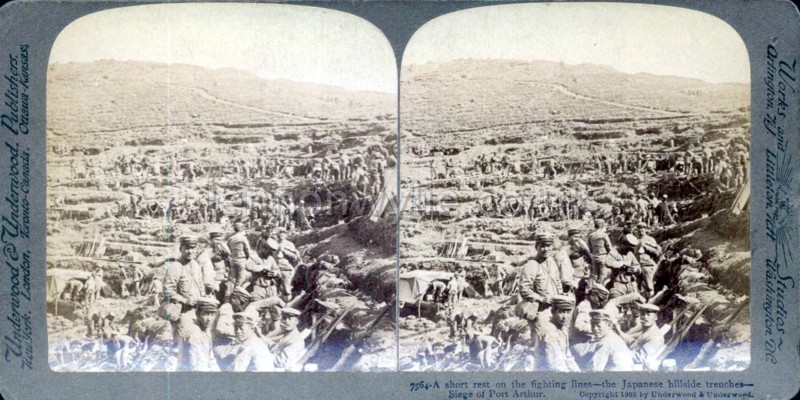 A short rest on the fighting lines - Japanese siege of Port Arthur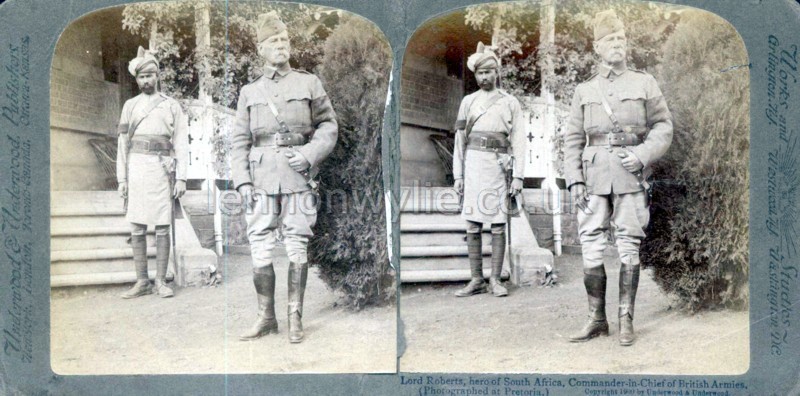 Lord Roberts, hero of Candahar and South Africa, Commander-in-Chief of British Army (Photographed at Pretoria, S.A.)


Difficulties of the march on Pretoria - Royal Engineers making a roadway on the steep Veich River Banks, S.A.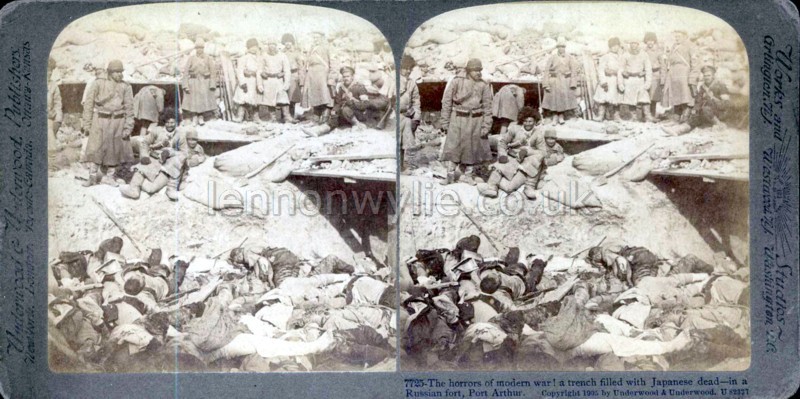 The horrors of modern war! a trench filled with Japanese dead - in a Russian fort, Port Arthur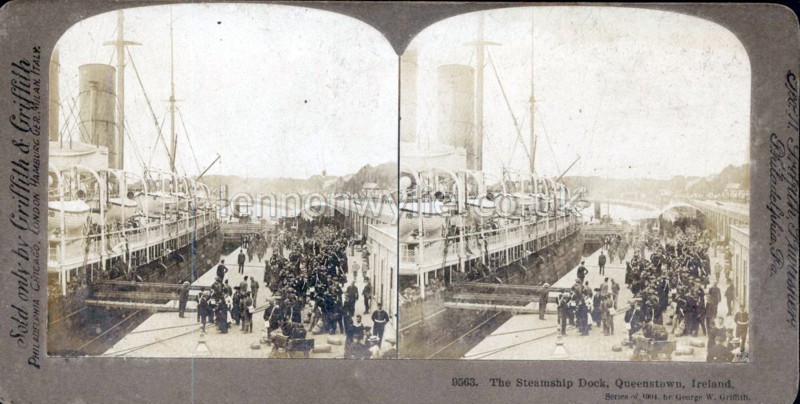 The Steamship Dock, Queenstown, Ireland


Old Homestead near Cork, Ireland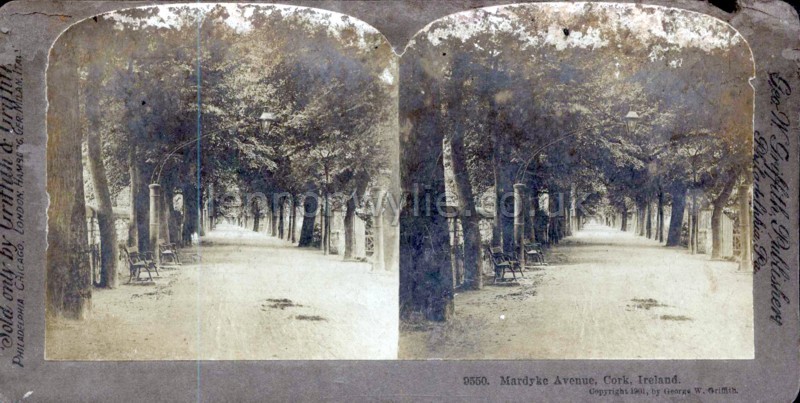 Mardyke Avenue, Cork, Ireland


The Jig (Air, "Patrick's Day") 1865


no info.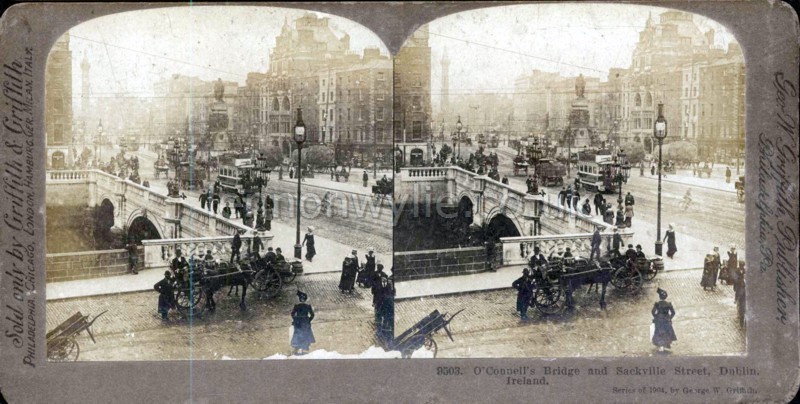 O'Connell's Bridge and Sackville Street, Dublin, Ireland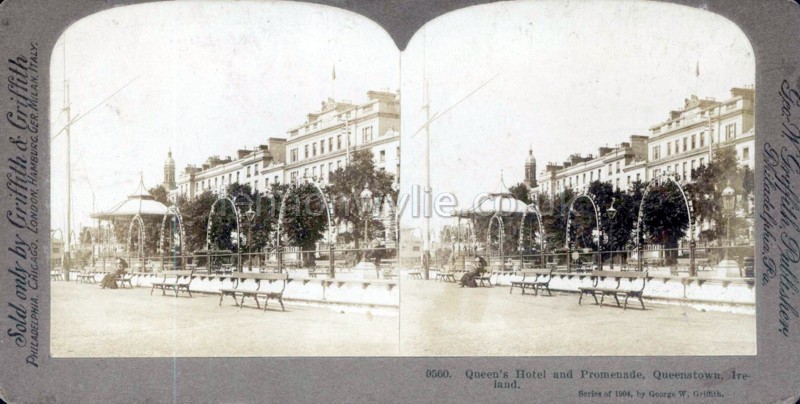 Queen's Hotel and Promenade, Queenstown, Ireland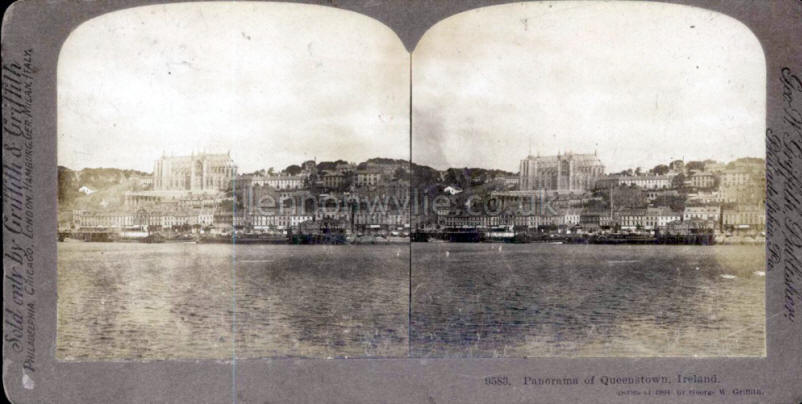 Panorama of Queenstown, Ireland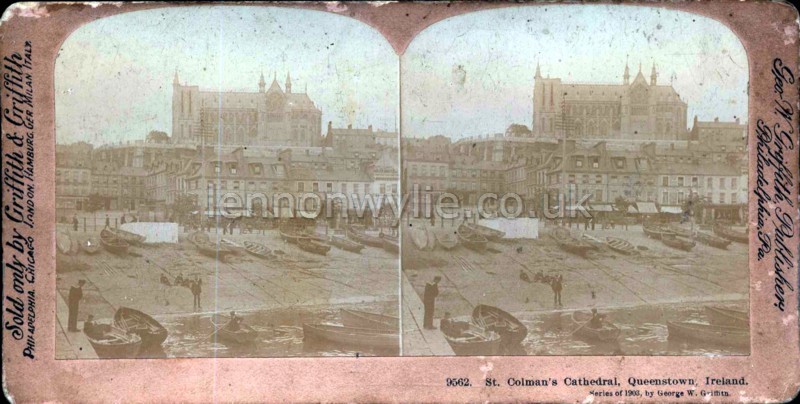 St. Colman's Cathedral, Queenstown, Ireland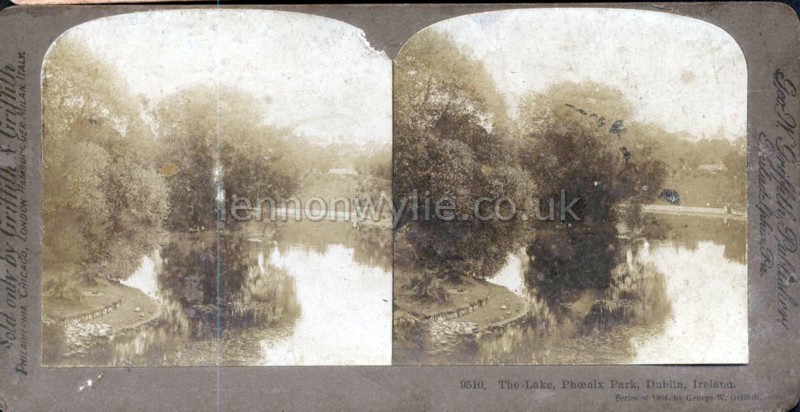 The Lake, Phoenix Park, Dublin, Ireland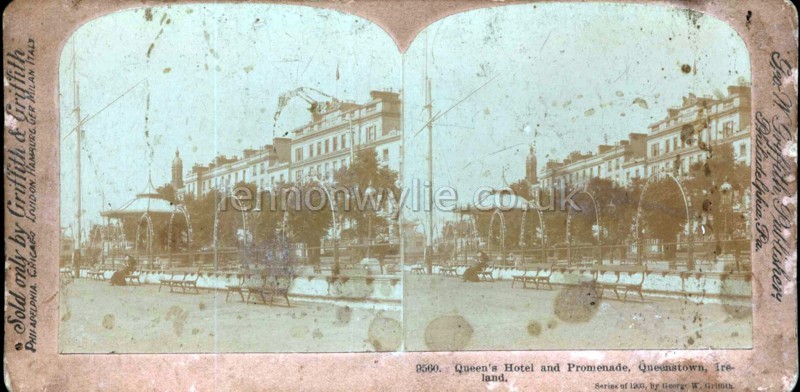 Queen's Hotel and Promenade, Queenstown, Ireland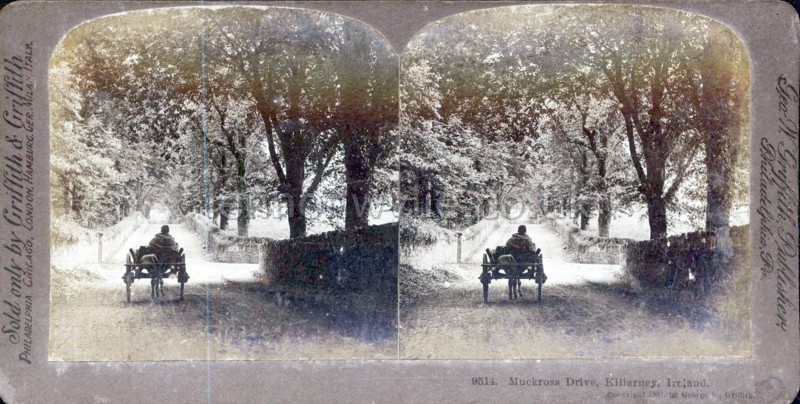 Muckross Drive, Killarney, Ireland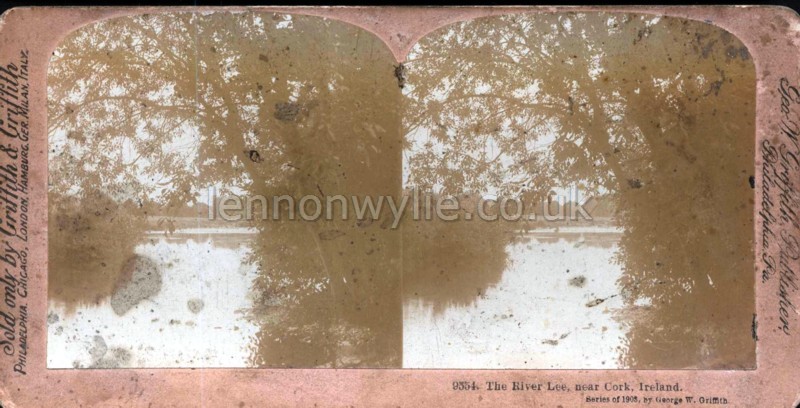 The River Lee, near Cork, Ireland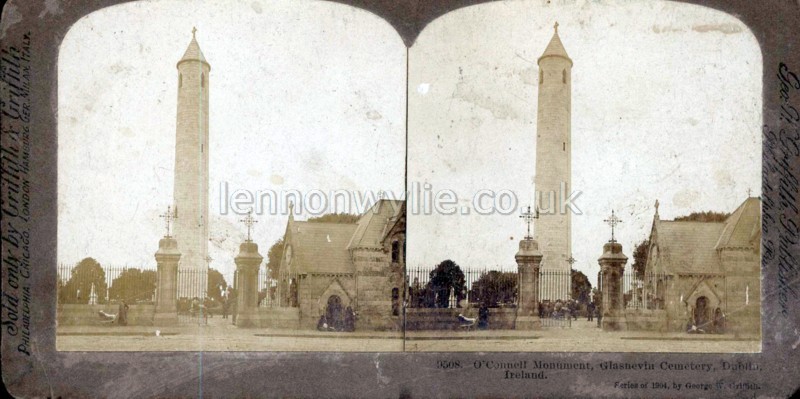 O'Connell Monument, Glasnevin Cemetery, Dublin, Ireland


T. R. H. the Duke and Duchess of York, shooting the Rapids and Timber Slide, Ottawa, Canada