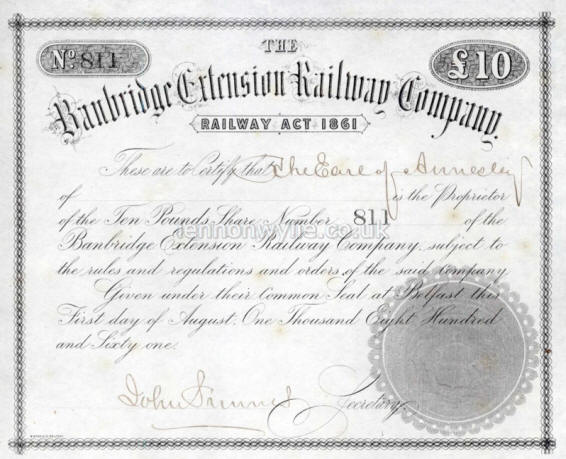 1861, 1st August - The Banbridge Extension Railway Company £10 The Earl of Annesley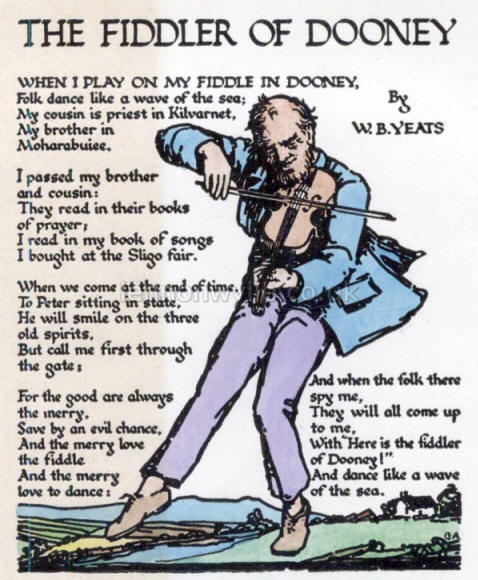 1899 - The Fiddler of Dooney by W. B. Yeats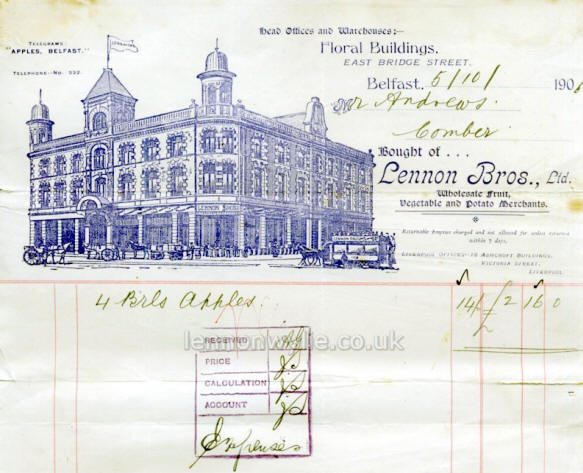 1901 or 1906, 5th October - Lennon Bros., Ltd., Wholesale Fruit, Vegetable and Potato Merchants, Floral Buildings, East Bridge Street, Belfast to Mr. Andrews, Comber - 4 Brls. Apples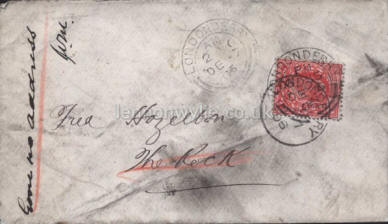 1905, 17th December Postmark Londonderry to Fred Hazelton, The Rock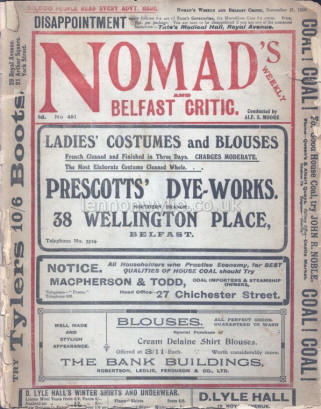 1908, 21st November Nomad's Weekly & Belfast Critic
About Town, 32 Berry Street, Wednesday Evening





On The Grill - Various Varsity Varieties





The Gasworks Extension Site - Round the Shows - As You Like It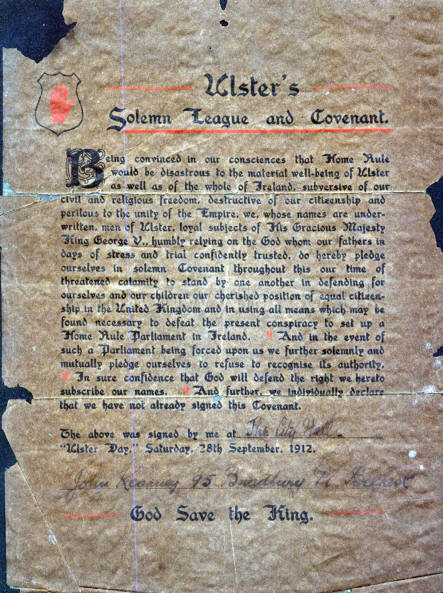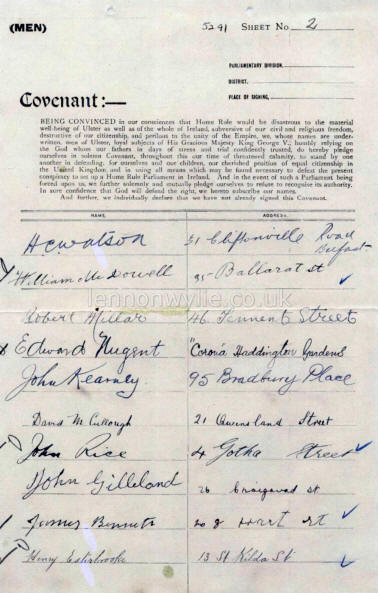 1912 - Ulster's Solemn League and Covenant John Kearney, 95 Bradbury Place, Belfast
other signatories: H. C. Watson, 31 Cliftonville Road, Belfast; William McDowell, 35 Ballarat Street; Robert Millar, 46 Tennent Street; Edward Nugent, "Corona" Haddington Gardens; David McCullough, 21 Queensland Street; John Rice, 4 Gotha Street; John Gilliland, 26 Craigavad Street; James Bennett, 8 Hart Street; Henry Esterbrooke, 13 St. Kilda Street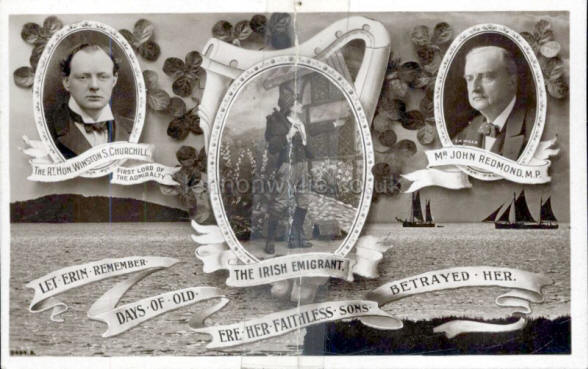 came with Ulster Covenant above Kearney - Special Service Ulster Day, September 28th 1912
-------------------------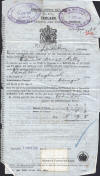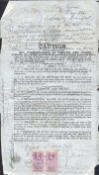 1916/1917 Publican's Licence and Tobacco Licence Edward Daniel Kelly, Ramelton, Auglish, Donegal & Catherine Boyle, Ramelton
1917, 20th September - Methodist Benefit Society, 82 Royal Avenue, Belfast to Miss Mary Bell, Magheragall, Lisburn from Mr. James Neill, Agh???? Lisburn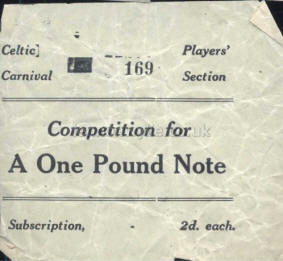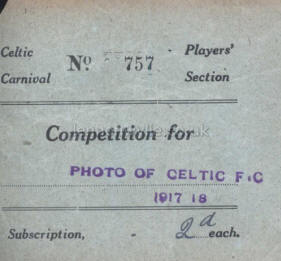 1917 Celtic Carnival & United Unionist Action Council Travelling Pass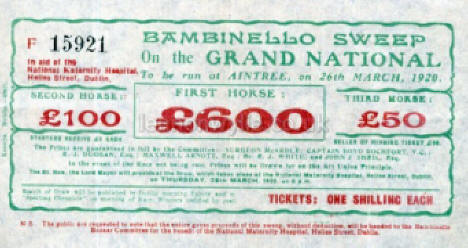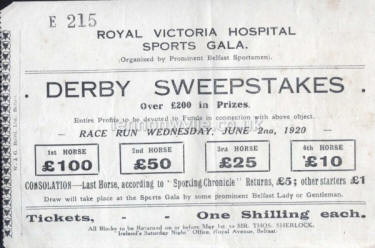 1920, 26th March Bambinello Sweep on the Grand National at Aintree, National Maternity Hospital
1920, 2nd June Derby Sweepstakes for Royal Victoria Hospital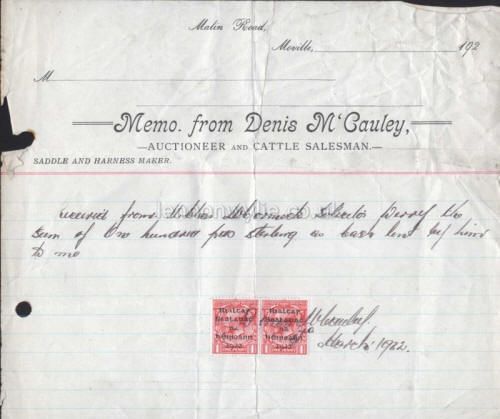 1922, March Memo from Denis McCauley, Auctioneer and Cattle Salesman, Saddle and Harness Maker, Malin Road
Received from Mr. Chas. McCormick Solicitor Derry? the sum of One Hundred pounds sterling as cash lent by him to me.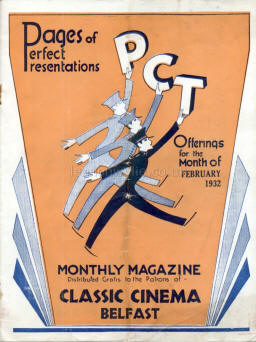 1932, February P.C.T. Pages of Perfect Presentations - Classic Cinema, Belfast - Manager's Chat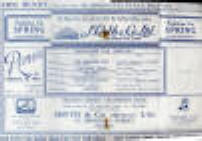 "Tarnished Lady" - "The Ghost Train" - "Bad Girl"







"Carnival" - Advertisements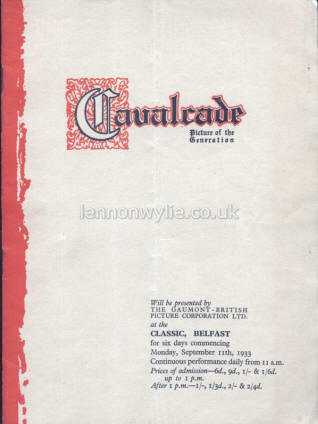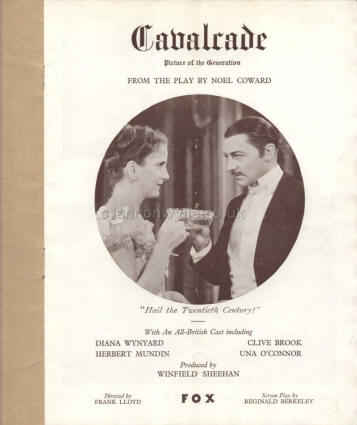 1933, 11th September - Cavalcade, Picture of the Generation, will be presented by The Gaumont-British Picture Corporation Ltd. at the Classic, Belfast for six days, from the play by Noel Coward
Cast: Diana Wynyard, Clive brook, Herbert Mundin, Una O'Connor - Produced by Winfield Sheehan, Directed by Frank Lloyd, Screen Play by Reginald Berkeley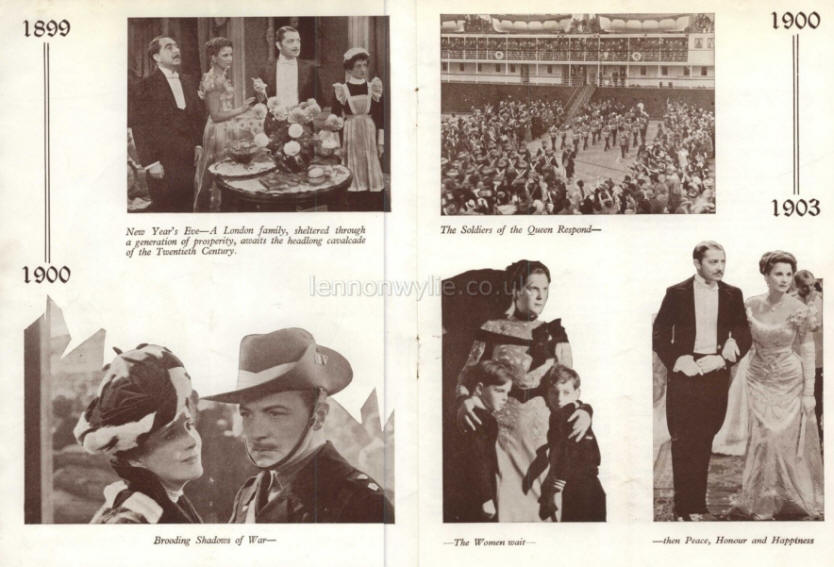 1899 - 1900 1900 - 1903
New Year's Eve - A London family, sheltered through a generation of prosperity, awaits the headlong cavalcade of the Twentieth Century - Brooding Shadows of War - The Soldiers of the Queen Respond - The Women wait - then Peace, Honour and Happiness
Cavalcade The Cast
Jane Marryot - DIANA WYNYARD; Robert Marryot - CLIVE BROOK; Alfred Bridges - HERBERT MUNDIN; Ellen Bridges - UNA O'CONNOR; Fanny Bridges - URSULA JEANS; Cook - BERYL MERCER; Margaret Harris - IRENE BROWNE; Annie - MERLE TOTTENHAM; Joe Marryot - FRANK LAWTON; Edward Marryot - JOHN WARBURTON; Edith Harris - MARGARET LINDSAY; George Grainger - BILLY BEVAN
The Children: Edward - DICK HENDERSON, Jr.; Joey Marryot - DOUGLAS SCOTT; Edith Harris - SHEILA MacGILL; Fanny Bridges - BONITA GRANVILLE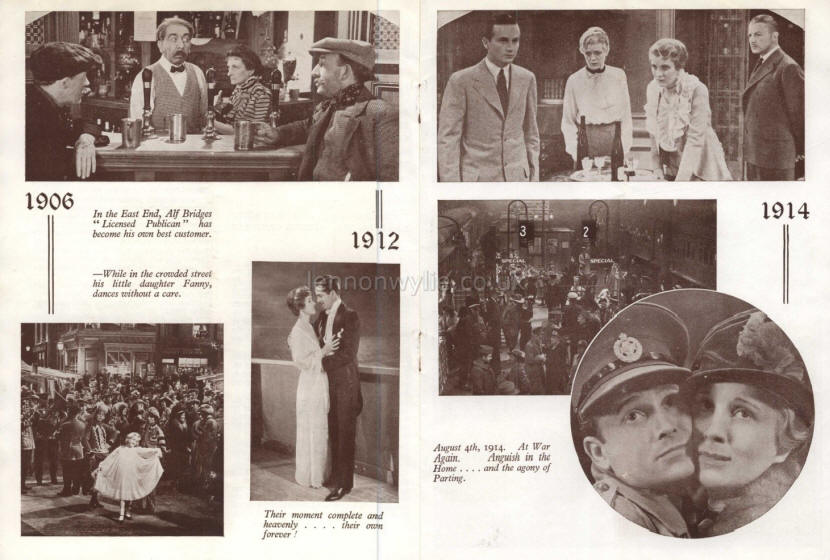 1906 - 1912 - 1914
In the East End, Alf Bridges "Licensed Publican" has become his own best customer. While in the crowded street his little daughter Fanny, dances without a care. Their moment complete and heavenly . . . their own forever!
August 4thm 1914. At War Again. Anguish in the Home . . . and the agony of Parting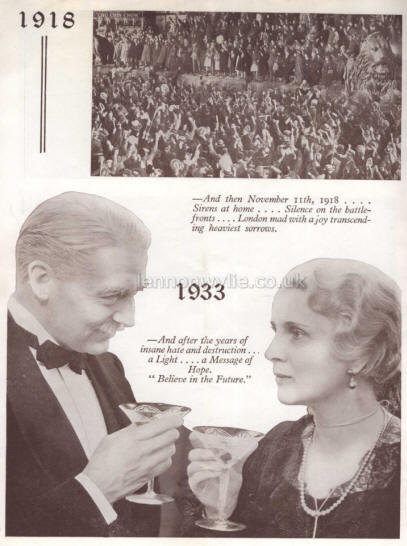 1918 - 1933
- And then November 11th, 1918 . . Sirens at home . . Silence on the battlefronts . . London mad with a joy transcending heaviest sorrows.
- And after the years of insane hate and destruction . . a Light . . a Message of Hope. "Believe in the Future."
-------------------------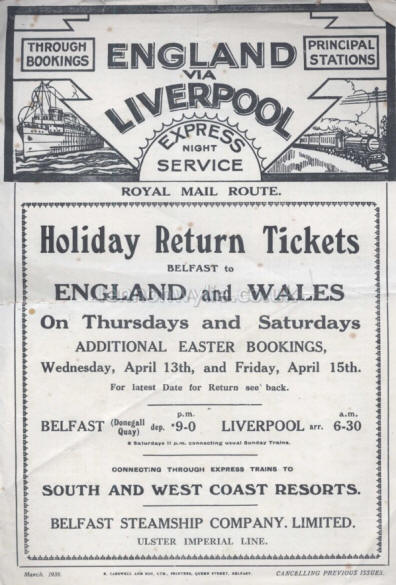 1938, March - Belfast Steamship Company Limited, Ulster Imperial Line
1949, May Warning to Travellers from H.M. Treasury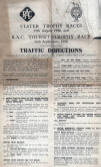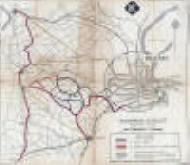 1950, 12th August Ulster Trophy Races, R.A.C. Tourist Trophy Race 16th September 1950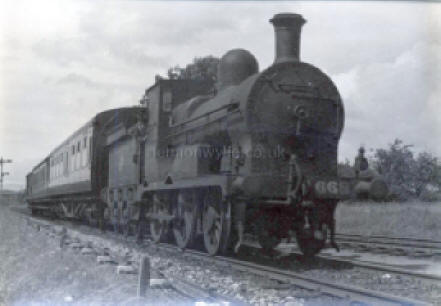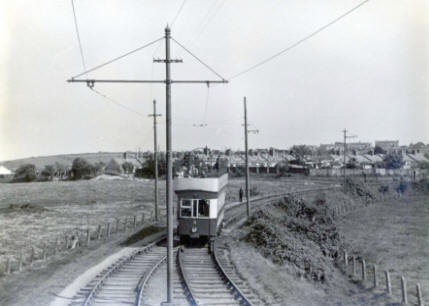 1952 - 2-4-0-20 668 Armoy at Mansdle Junction from Westport 8/8/52
Hill of Howth Tramway Islandview loop looking towards Summit, Car no 3 descending 17/5/52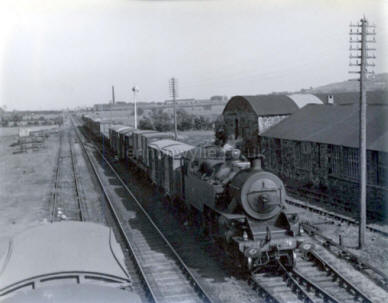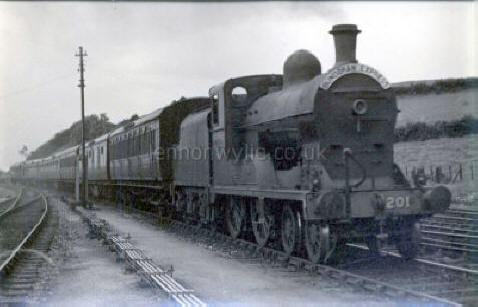 Ballyclare Junction no 9 on goods train from Larne 24/5/52
up Bundoran express arriving at Clones 2/8/52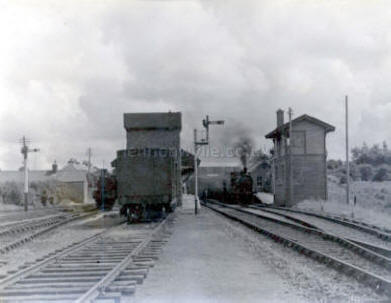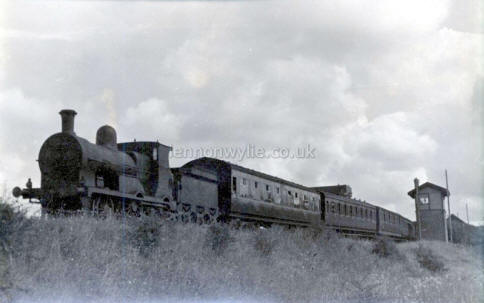 Manulla Junction 8/8/52
2-4-0 20 655 on ???? leaving Manulla Junction for Westport 8/8/52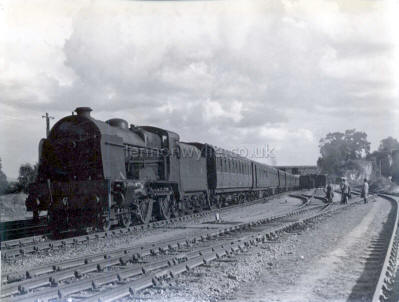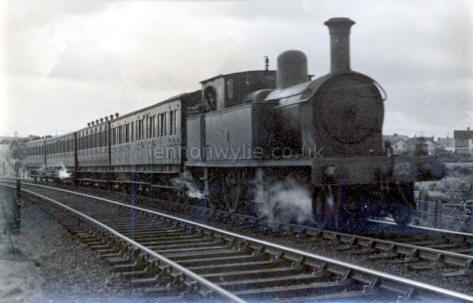 afternoon Dublin - Belfast train leaving Coaghwood 4-4-0 no 209 Foyle 6/9/52
4-4-2T no 203 up train between Bangor & Bangor West 15/4/52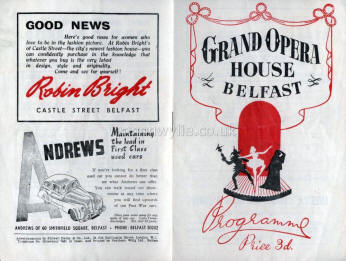 1953, 12th October Grand Opera House, Programme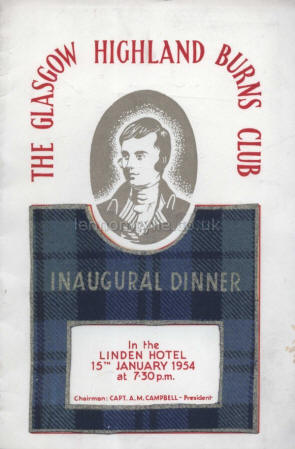 1954, 15th January The Glasgow Highland Burns Club Inaugural Dinner in the Linden Hotel
Chairman: Capt. A. M. Campbell, President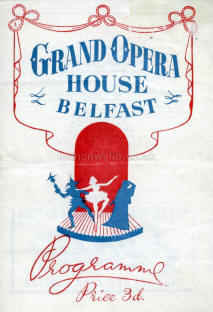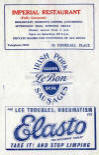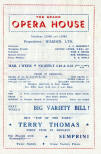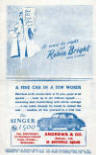 1954, 1st March Grand Opera House, Belfast Programme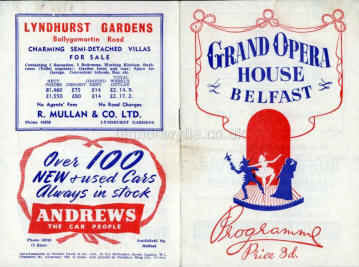 1956, 28th May Grand Opera House, Belfast, Programme
-------------------------








1955, 1957, 1958 Empire Theatre, Belfast
-------------------------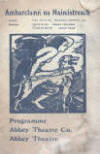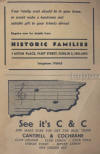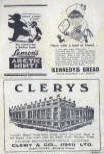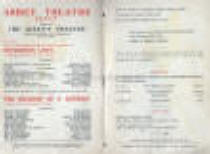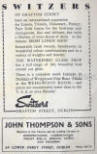 1964 - Programme Abbey Theatre Co., Dublin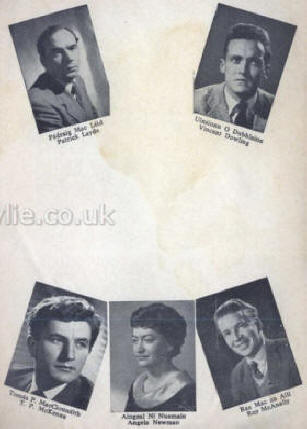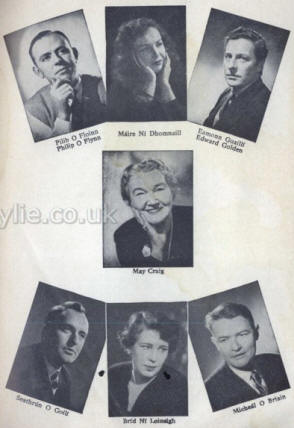 image 1) Pádraig Mac Léid - Patrick Layde; Uinsionn O Dubhlainn - Vincent Dowling; Tomás P. MacCionnáith - T. P. McKenna; Aingeal Ní Nuamain - Angela Newman; Rae Mac an Ailí - Ray McAnally
image 2) Micheál O hAonghusa; Caitlin Ní Bhearáin - Kathleen Barrington; Peadar O Luain; Eádaoin Ní Cheallaigh; Liam O Foghlú - Bill Foley; Eileen Crowe; Harry Brogan
image 3) Pilib O Floinn - Philip O Flynn; Máire Ní Dhomnaill; Eamonn Guaillí - Edward Golden; May Craig; Seathrún O Goilí; Bríd Ní Loinsigh; Micheál O Briain
Abbey Theatre Dublin Playing at The Queen's Theatre Pending Rebuilding and Enlargement of the Abbey
Last Week of Monday, 7th September, 1964 and following night s at 8
Sovereign Love
A Comedy in One Act by T. C. Murray
Characters: DONAL KEARNEY, a strong farmer - Seathrún O Goilí; ELLEN, his daughter - Caitlín Ní Bhearain;
KATTY, his daughter - Máire Ní Néill; MAURICE O'BRIEN, their uncle - Liam O Foghlú;
MRS. HICKEY, hostess of "Granuaíle" - Máire Ní Dhombnaill; CHARLES O'DONNELL, another farmer - Eamon Guaillí; DAVID, his son - Uinsionn O Dubhlainn; TOM DALY, David's cousin - Micheál O hAonghusa; ANDY HYDE, a returned American - Peadar O Luain
The Scene is the parlour of "The Granuaile" about Shrovetide 1913.
__________________

The Shadow of a Gunman
A Play in Two Acts by Sean O'Casey
Characters: DONAL DAVORAN - Pádraig Lafán; SEAMUS SHIELDS - Harry Brogan; TOMMY OWENS - Deasún MacDháibhidh; ADOLPHUS GRIGSON - Seathrún O Goilí; MRS. GRIGSON - Máire Ní Dhomhnaill; MINNIE POWELL - Aingeal Ní Nuamain; MR. MULLIGAN, the landlord - Pádraig MacLéid; MR. MAGUIRE - Micheál O'Briain; MRS. HENDERSON - Eileen Crowe; MR. GALLOGHER - Peadar I Luain; AN AUXILLIARY - Eamon Guaillí
Scene: A room in a tenement in Hilljoy Square, Dublin, The period of the play is May, 1920, Some hours elapse between the two Acts
Plays produced by Proinnsias MacDiarmada; Stage Manager Joe Ellis; Settings by Brian Collins
In the interest of public health this Theatre is disinfected with Jeyes' Fluid and sprayed with Jeyes' Floral Spray
_________________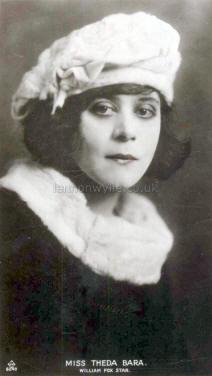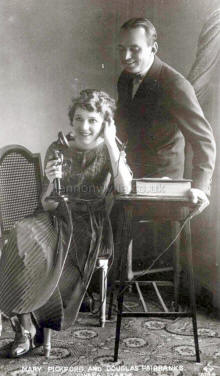 Miss Theda Bara William Fox Star - Mary Pickford and Douglas Fairbanks Cinema Stars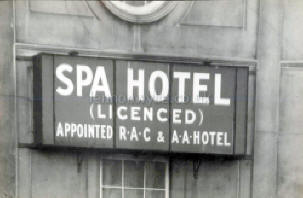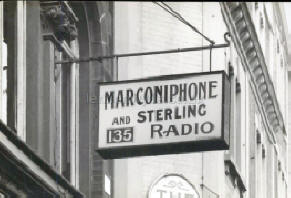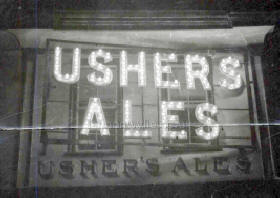 Spa Hotel Marconiphone and Sterling Radio Usher's Ales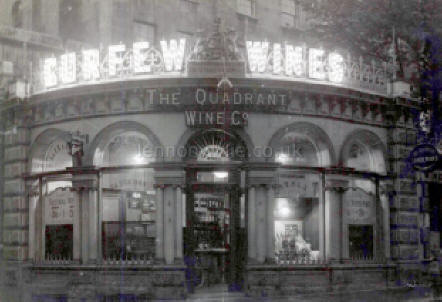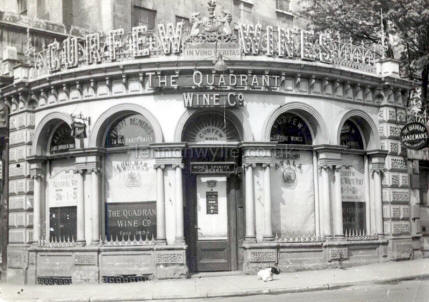 The Quadrant Wine Co. - Curfew Wines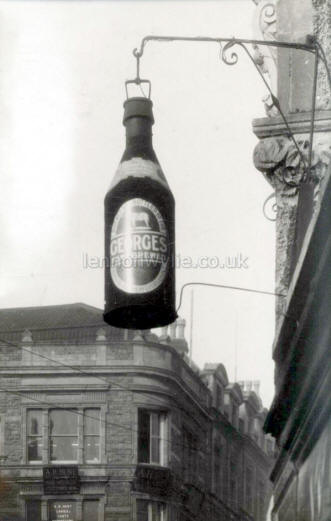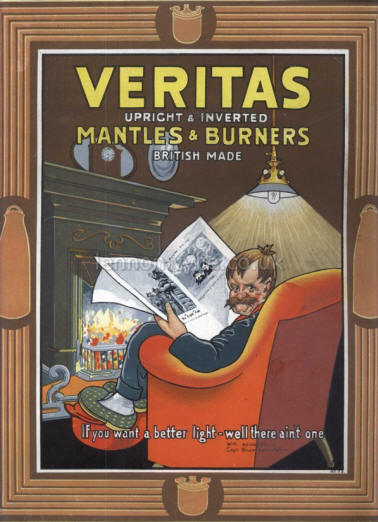 George's Veritas Mantle & Burners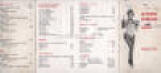 "The Grotto" 13 Skipper Street, Belfast Proprietor P. McIlhargy & Map of Belfast
Raymond RevueBar Regent 1593 Bar Price List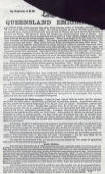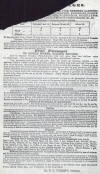 Queensland Emigration Local Agent Mr. R. T. Turbitt, Strabane




pretty birdie drawn on 'The Belfast Ropework Co. Ltd.' paper
Rushlight Magazine 10p and 15p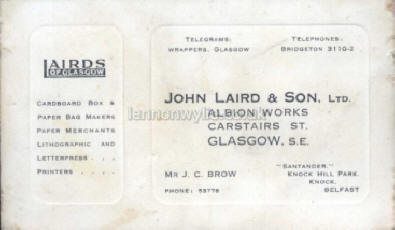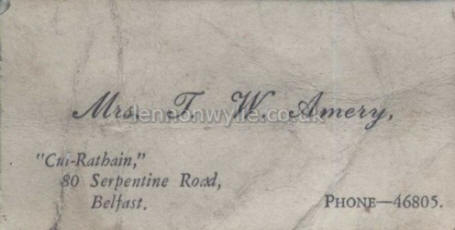 John Laird & Son, Ltd., Albion Works, Carstairs Street, Glasgow
Mrs. T. W. Amery, "Cul-Rathain", 80 Serpentine Road, Belfast