HODGEN - LARGE BOX OF ITEMS
all items on this page are the property of a private collector and cannot be claimed, copies of everything can be supplied to family


streets (at) marylennon.co.uk

Laura O'Neill married Albert Hodgen (around 1923/4), they had 2 children Mollie L. M. E. (24.9.25) and Albert William, Albert William died age 11 in 1935, Albert, his father, died in 1943 age 79 and Laura died 1958 age 71, I think Mollie married Albert John O'Neill who died in 1995 age 82 and Mollie herself died 2003 age 89 (but I'm not 100% sure)
If any family members can verify the above or send me the correct information please I would be grateful
it is also possible that either Laura O'Neill or Albert John O'Neill had a connection with Greer Garson
Mr. and Mrs. Albert Hodgen were the grandparents names also and they lived at Arlington, Newcastle?
letters summary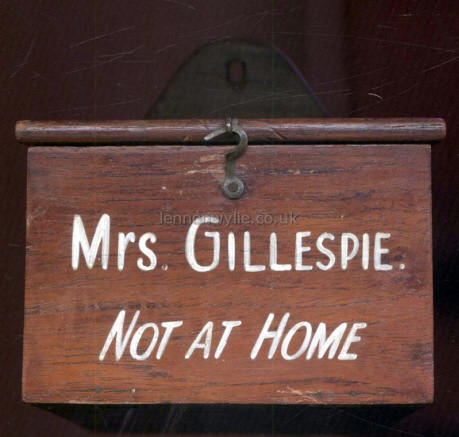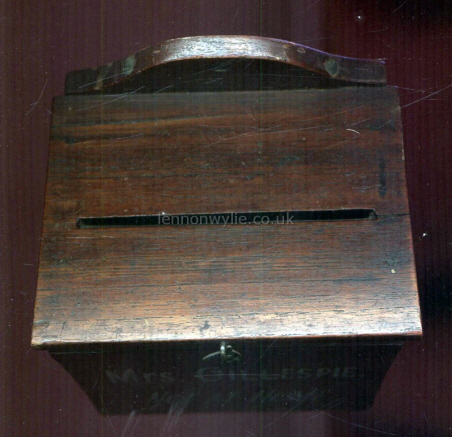 Mrs. Gillespie - Not At Home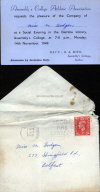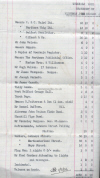 Commission of the Peace Invitation to Mollie Hodgen Great James Street Presbyterian Church Alderman John Graham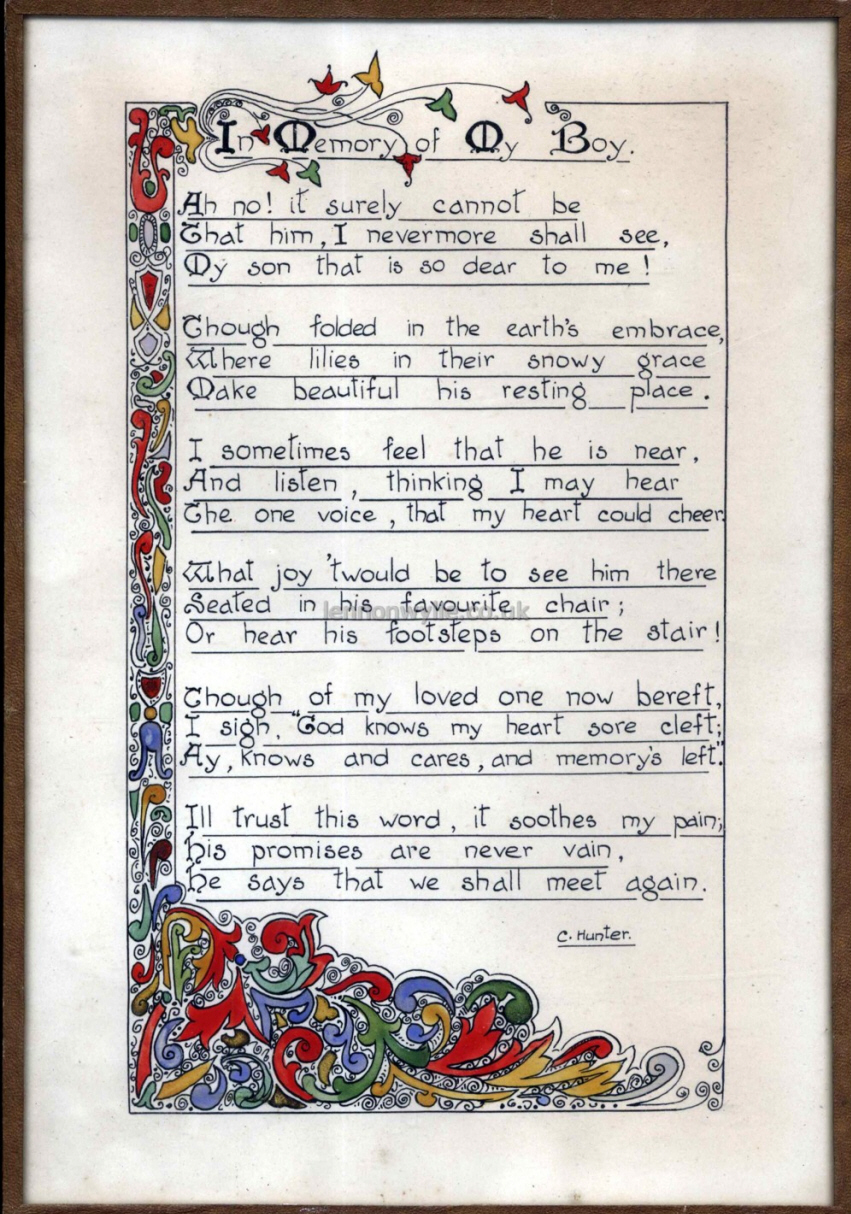 IN MEMORY OF MY BOY
Ah no! it surely cannot be
That him, I nevermore shall see,
My son that is so dear to me!
Though folded in the earth's embrace,
Where lilies in their snowy grace
Make beautiful his resting place.
I sometimes feel that he is near,
And listen, thinking I may hear
The one voice, that my heart could cheer.
What joy 'twould be to see him there
Seated in his favourite chair;
Or hear his footsteps on the stair!
Though of my loved one now bereft,
I sigh, "God knows my heart sort cleft;
Ay, knows and cares, and memory's left."
I'll trust this word, it soothes my pain;
his promises are never vain,
he says that we shall meet again.
C. Hunter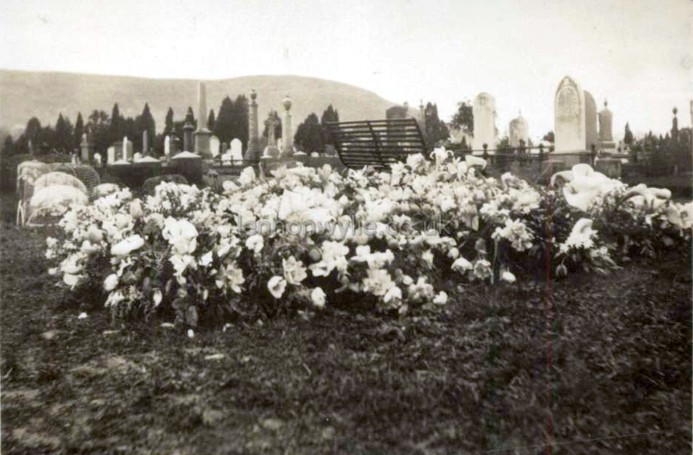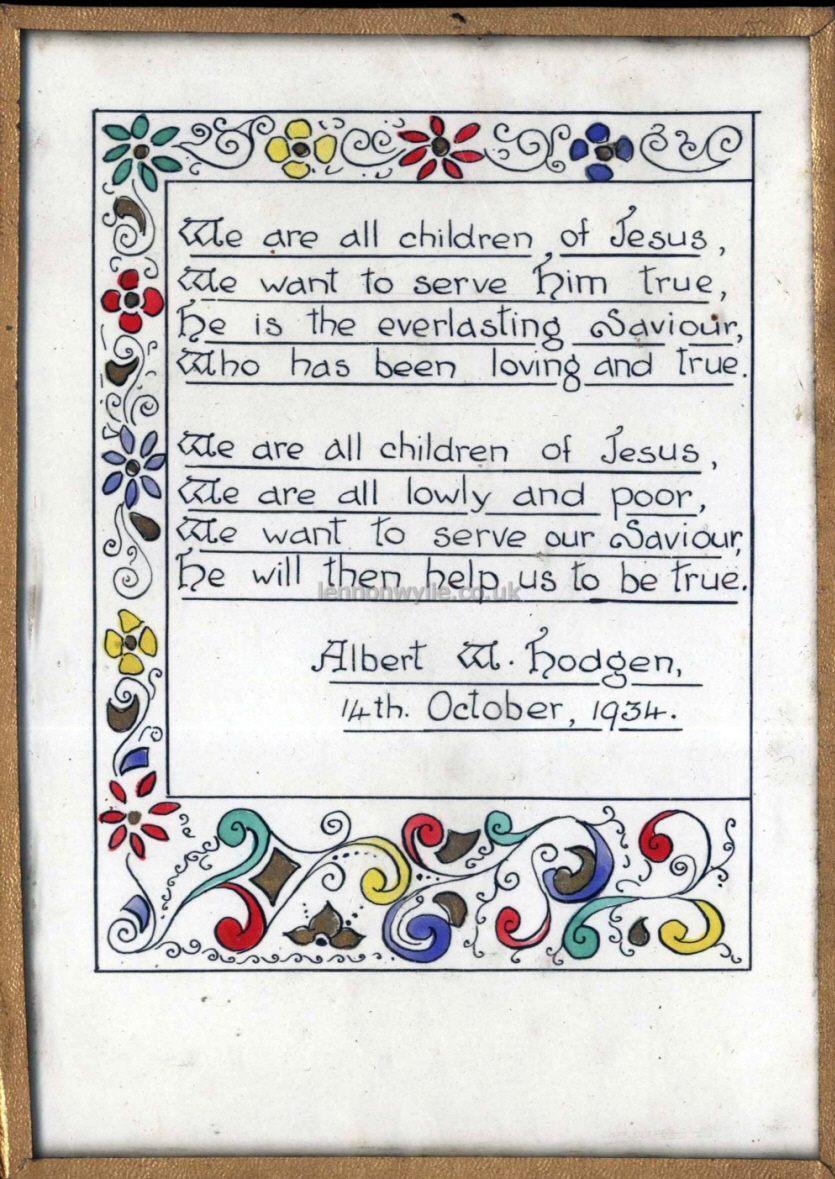 We are all children of Jesus,
We want to serve him true,
he is the everlasting Saviour,
Who has been loving and true.
We are all children of Jesus,
We are all lowly and poor,
We want to serve our Saviour,
he will then help us to be true.
Albert W. Hodgen,
14th October 1934.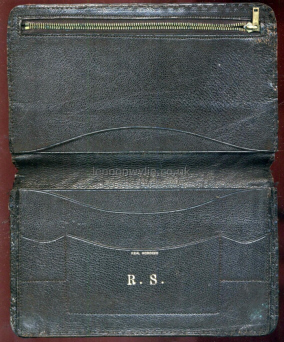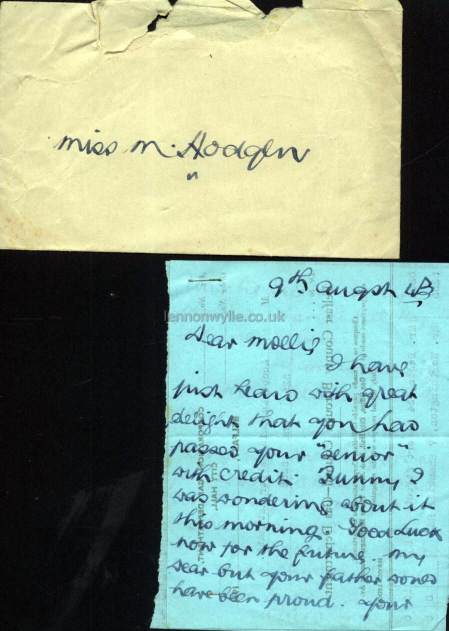 Miss M. Hodgen
9th August 43?
Dear Molly, I have just heard with great delight that you have passed your "senior" with credit. Funny I was wondering about it this morning. Good luck now for the future. My Dear but your father ? have been proud. Your ?unn's will be very pleased when I tell her at lunch time. I am enclosing you the "shilling" as promised. I hope something will turn up for you soon so that you can help your mother. She has dome well for you since you were born, so now take your fathers place. My love to you all.
Uncle Gordon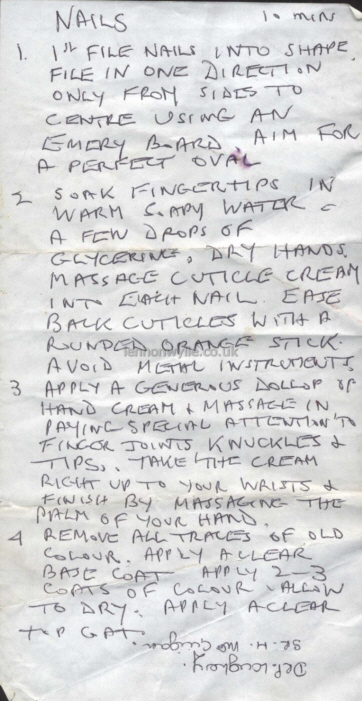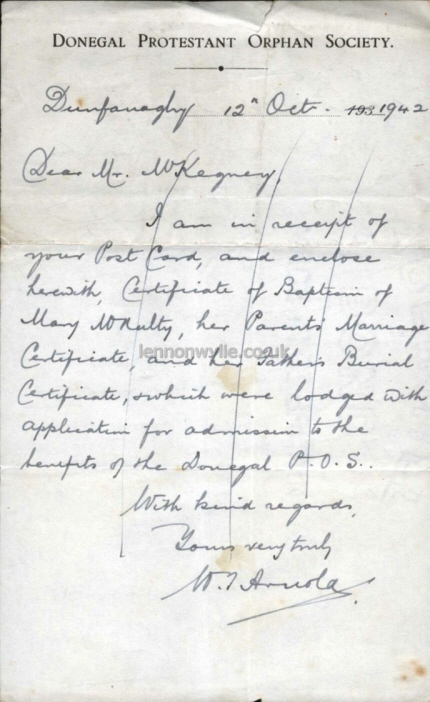 1st image - Nail Care and at bottom it says (upsidedown) Dr. P. Loughery, SR. H. McGuigan
2nd image - Donegal Protestant Orphan Society, Dunfanaghy, 12th October 1942 - Dear Mr. McKegney, I am in receipt of your Post Card, and enclose herewith, Certificate of Baptism of Mary McNulty, her Parents' Marriage Certificate, and her Father's Burial Certificate, which were lodged with application for admission to the benefits of the Donegal P.O.S. With kind regards, Yours very truly, W. T. Arnold
~~~~~~~~~~~~~~~~~~~
POST CARDS - CLICK TO ENLARGE



Addressed to Miss M. L. E. Hodgen, Miss Mollie Hodgen, Miss M. Hodgen, Mrs. Derick Hodgings, Miss Molly Hodgen, Alderman & Mrs. Hodgen, Mrs. J. Hodgen, Mrs. Derickena Hodgen & Mrs. & Miss Hodgen
From - I. J. H., Aubry?, Sadie, Captain, Rolland, S. O'Hagan, B. & T., Noel, Mary, Pinkie, I. J. Hawthorne (I. J. H.), Kathleen, Mollie, June, String, Sybil, Norman & J. L. M.


CLICK TO ENLARGE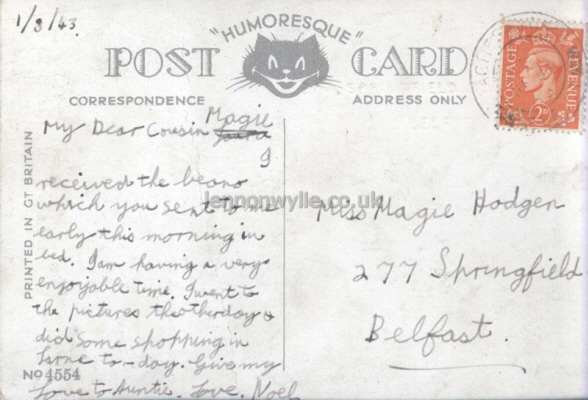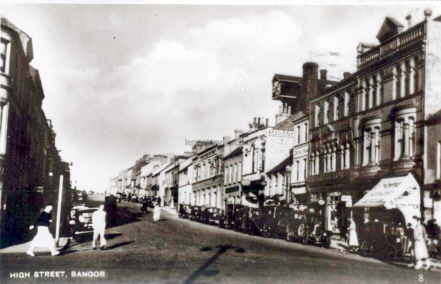 ~~~~~~~~~~~~~~~~~~~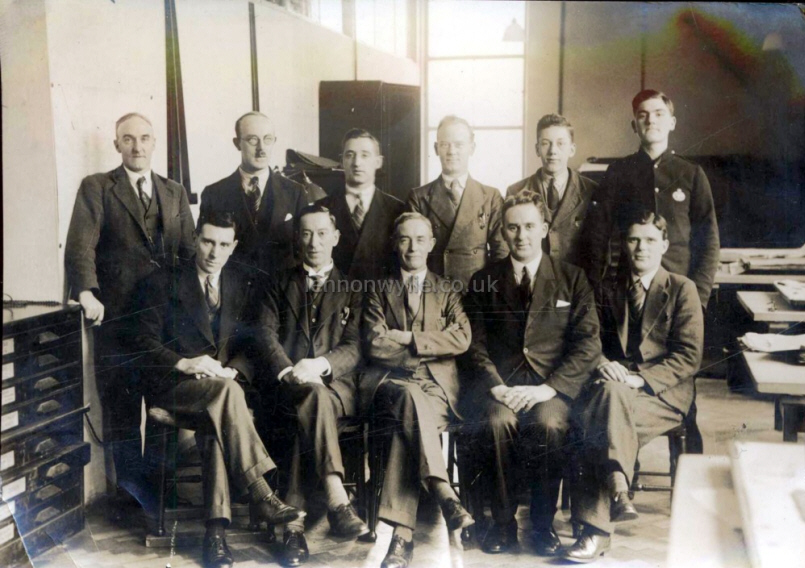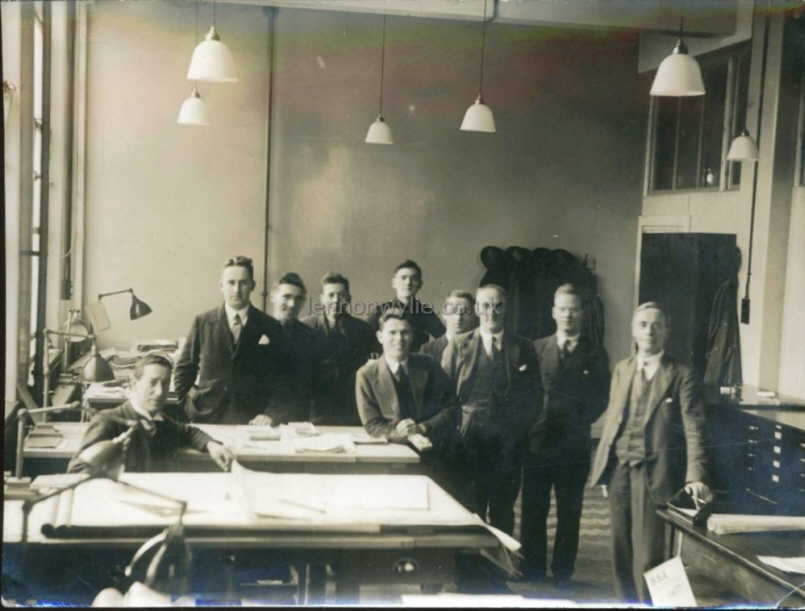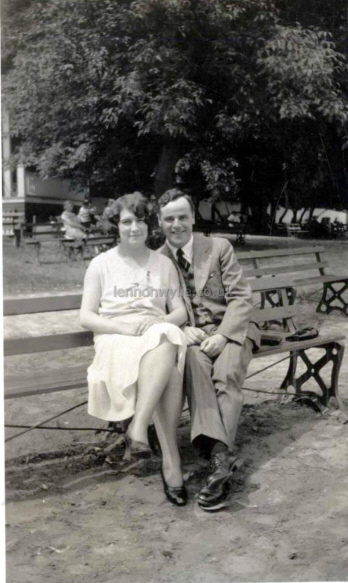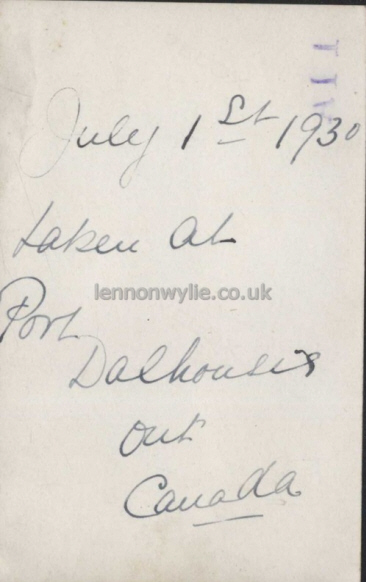 July 1st 1930 taken at Port Dalhousie Ont. Canada


my Cousin from Vancouver & Kathleen in lighter dress, outside 1733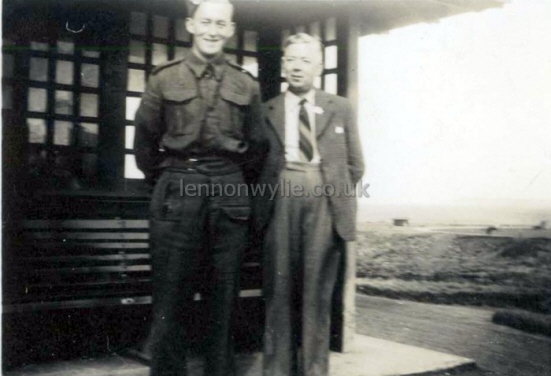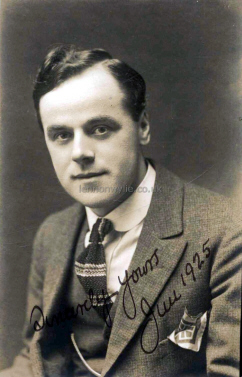 Art sincerely yours, June 1925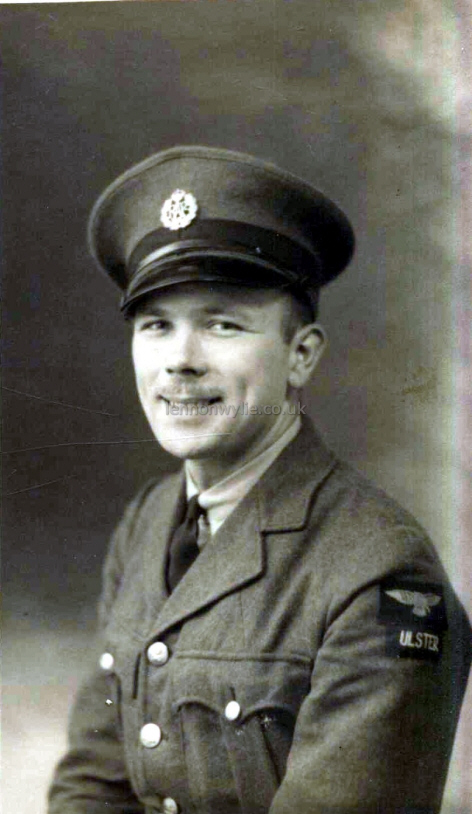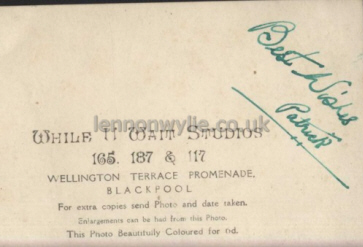 Best Wishes, Patrick, taken in Blackpool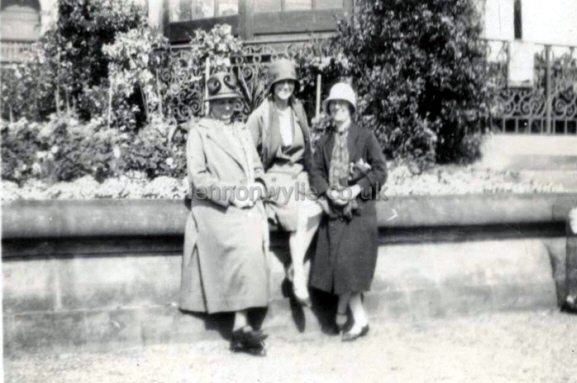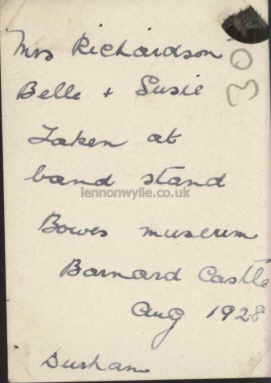 Mrs. Richardson, Belle & Susie. taken at band stand Bowes museum Barnard Castle, August 1928 Busham?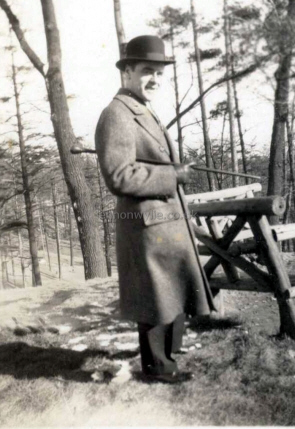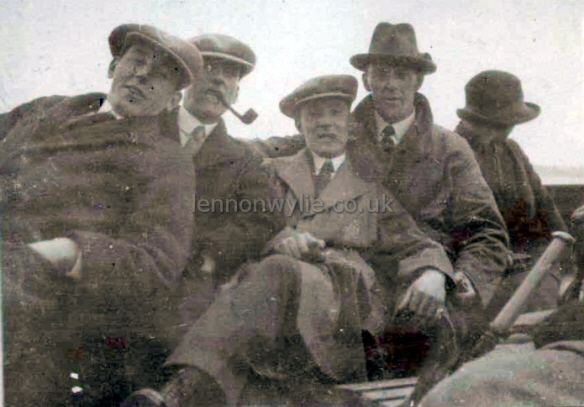 ? Park, Toronto 17th March 1929 Donaghadee, Easter Monday 1925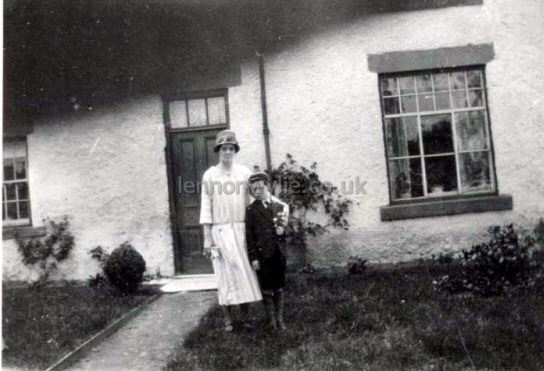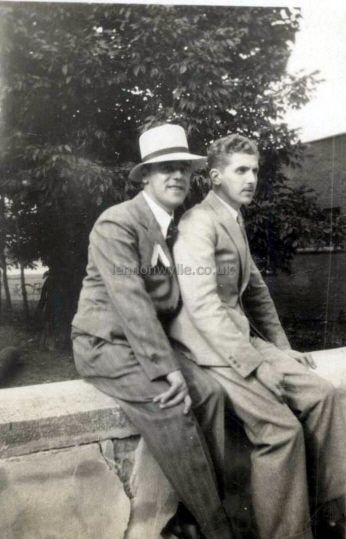 For Susie from Stanley x x x my Canadian Pal, Bernard Michael Blythe, some name for the Falls Road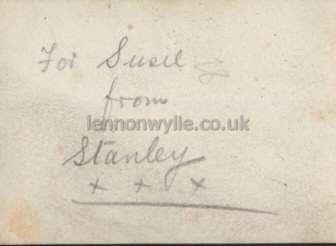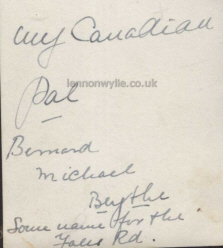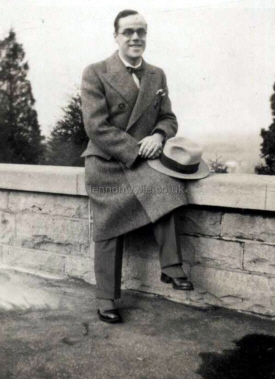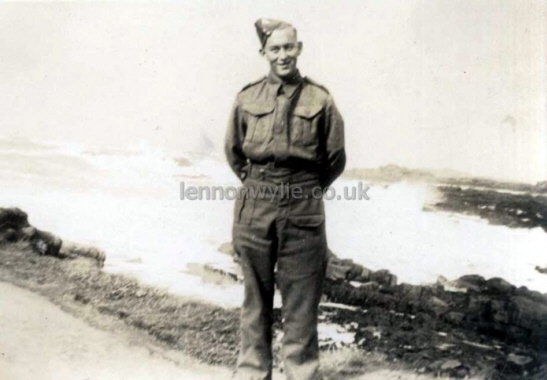 taken at Brocks? Monument, Queenston Heights 11th November 28 Art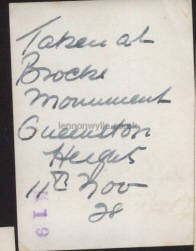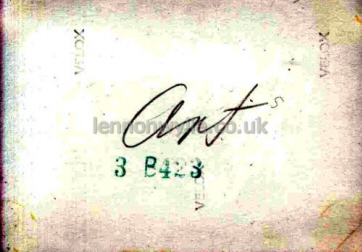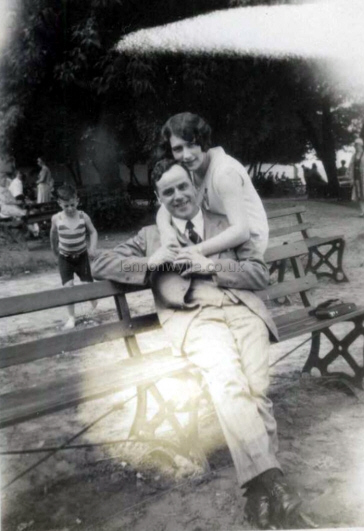 Port Dalhousie July 1st 1930 What do you think of my panama? ha, ha.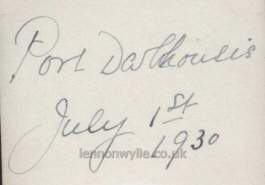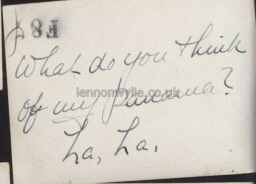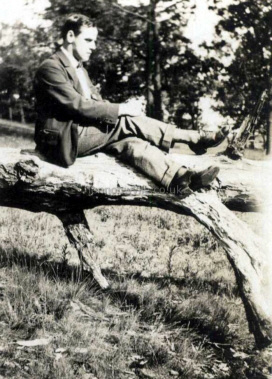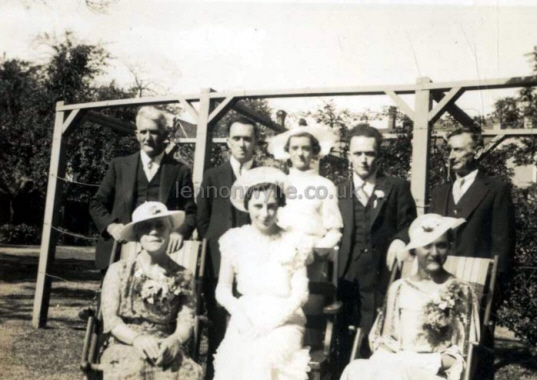 yours truly thinking of a Motor trip around the Copelands so which one is the writer?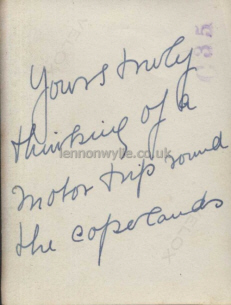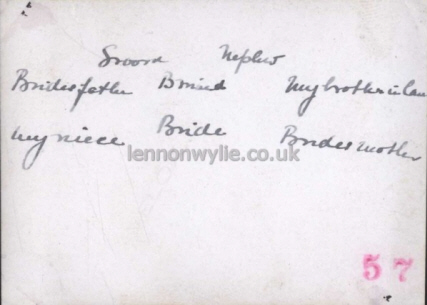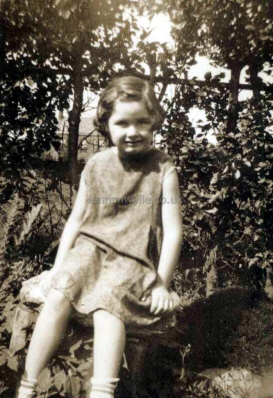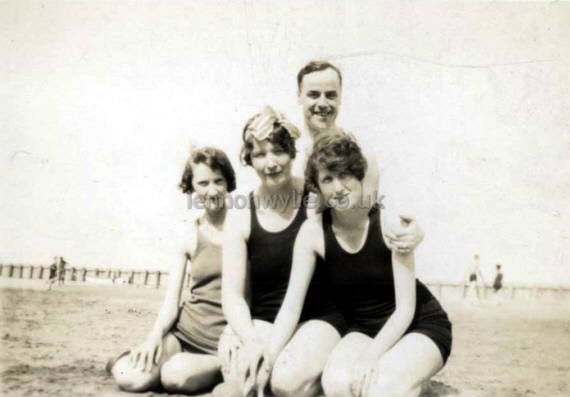 Betty Duffy Portstewart, August 1934 my three cousins from Regina, taken at Chicago Lake Michigan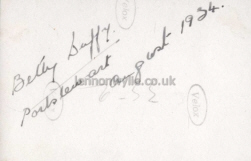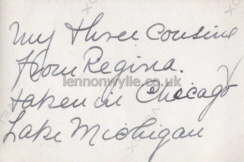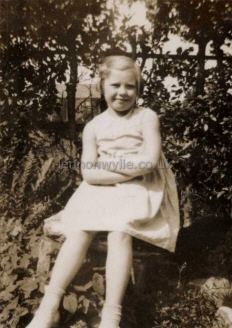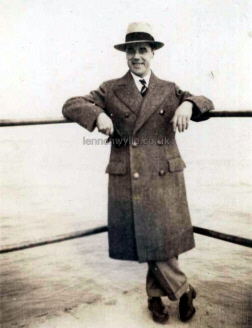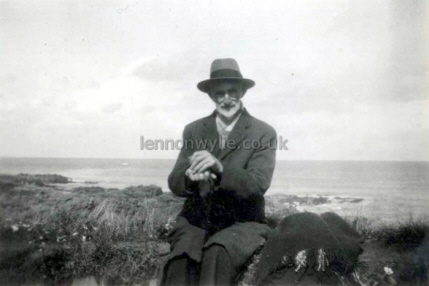 Doreen Duffy, Portstewart, August 1934 taken at the Lake front Toronto (Johnny) Uncle John Davidson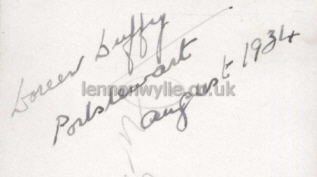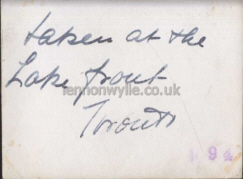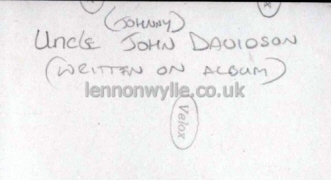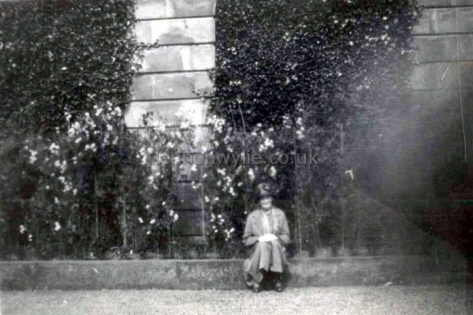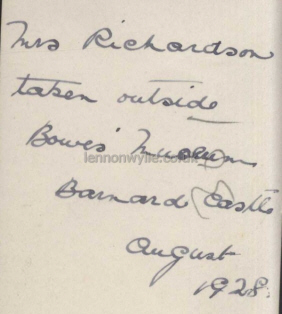 Mrs. Richardson taken outside Bowes' Museum Barnard Castle, August 1928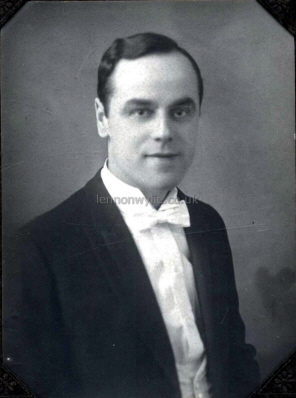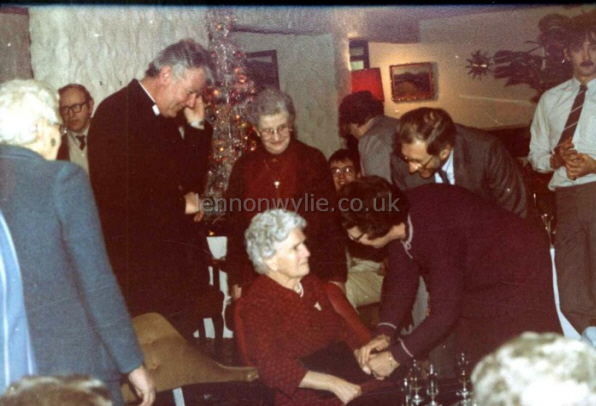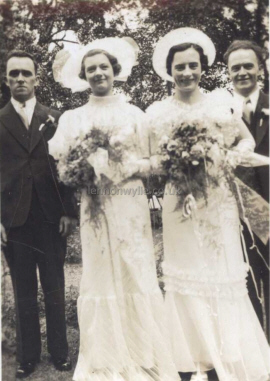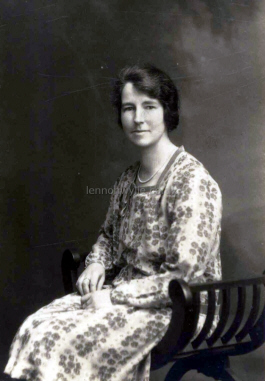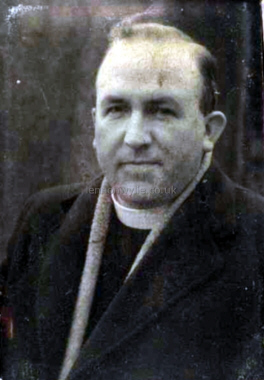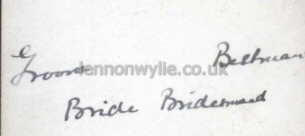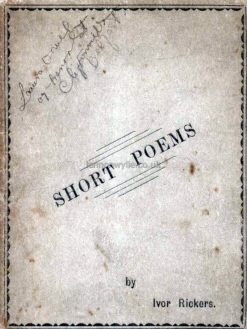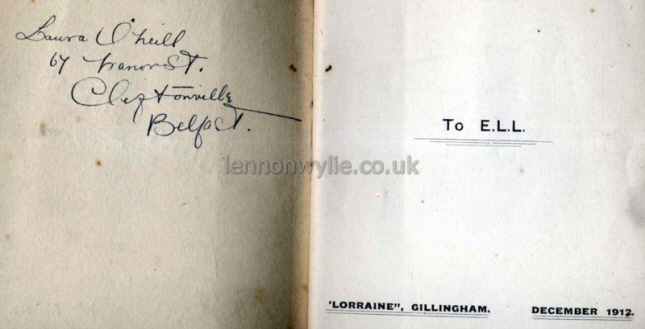 Short Poems by Ivor Rickers - Laura O'Neill 67 Manor Street, Cliftonville, Belfast To E. L. L. "Lorraine", Gillingham, December 1912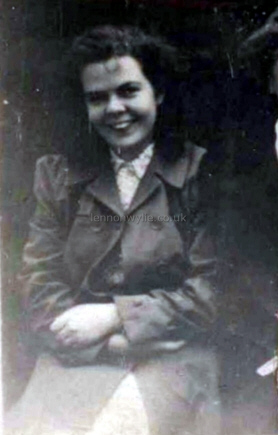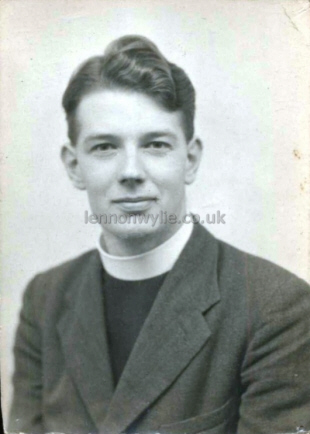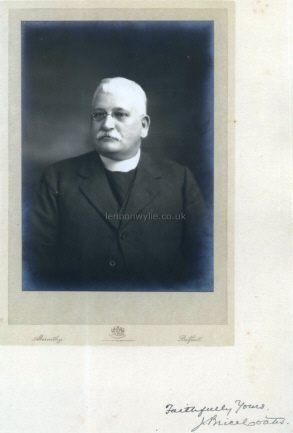 Faithfully Yours J. Brice Coates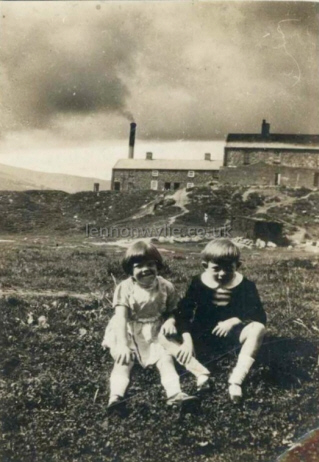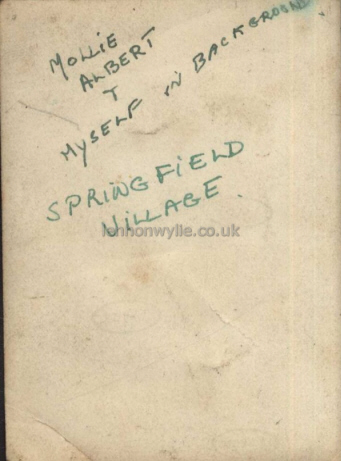 Mollie Albert & Myself in background Springfield Village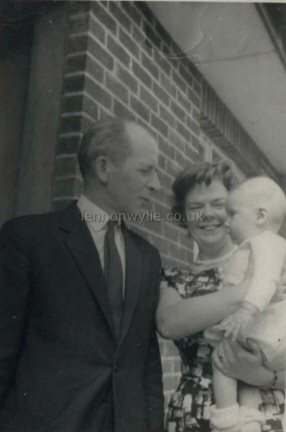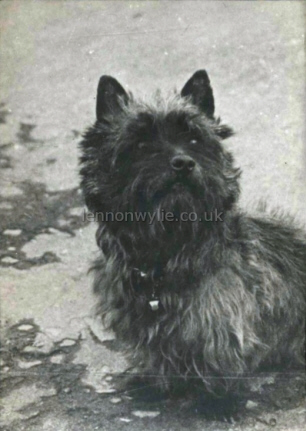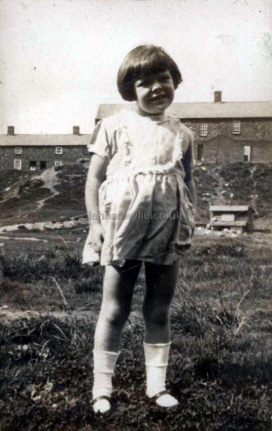 18.6.61 Jock at D'Dee 20/3/48