Boxing


1937 Irish Freddy Bustard v. Fred Barker
Jimmy Chinn v. Jimmy O'Connor
Joe Fletcher v. Michal Ford
Ted Skinner v. Steve Acton
Ronny Lobb v Joe Pittman - Ern Holman v Jake Moran - Harry Doel v Stoker Adams


Al Diamond v Johnny O'Keefe
Irish Freddy Bustard v Andre Sarilla
Blackie O'Keefe v Joe Barry


British Boxing Board of Control (1929) Boxer's Licence 1934


1937 Tom Davey, 165 Ham Park Road, Forest Gate, London E7 1938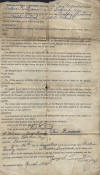 1 2 3 4 5 6
1) Joey Greb, Freddie Bustard, Baby-Face Fisher, Wm. Henry Cheatum, Lou Capiabanco, Tony Orrico, Midget Doyle, Lenny Mazza, Eddie Irving, Nathan Bard
2) Roy Lazer, Louis Le Page, Mel Bettina, Izzy Singer, Steve Dudas, Joe Louis signature
3) My heart is like a cabbage etc.
4) Two Eights Top Benefit Program, Lancaster to Battle Fields, Bustard Meets Ashley - The other eight-rounder pairs, Irish Freddie Bustard, Paterson, welterweight, with Seaborn Ashley, Bayonne Negro who two years ago ruled the State amateur welterweight ranks. Ashley has been making rapid headway in the pro-ranks and may upset Bustard. The Paterson Irishman, fresh from a Newark triumph over Andy Molton and a Paterson win over Lope Berman, is at his peak right now. - In the companion eight-spot, Irish Freddie Bustard, of Paterson, battles Seaborn Ashley, Bayonne Negro who held the State amateur welterweight crown two years ago. Both boys have been boxing regularly, Bustard's two battles with Lope Berman in Paterson winning him a host of friends. Midget Doyle, of Garfield, hopes.... - Bustard A Winner, In the semi-final bout Freddie Bustard of this city, 140 pounds, got the decision over Seeborn Ashley of Bayonne, who also weighed 140 pounds. The Bayonne fighter was well in the lead in the early stages of the race, but Bustard finished strong and got the nod. Juliano Beats Ketchell.... - Freddy Bustard Gains revenge, Blasts Way ... Win over Benny Berman - McQuillan ... caster - Carlo Wins By Henry C. Schwartz, A much improved Roy Lazer - and a h.....
5) Memorandum of Agreement made this 26th day of August 1932 between Archie Kuntzman of 43 Lodurn? Avenue hereinafter referred to as Manager, party of the first party, and Freddie Bustard ring name Freddie Bustard of 218 E. 30th Street, hereinafter referred to as Athlete, party of the second part. 3 year contract, pay 66 2/3 per cent of all sums/ Witnesses George Ferraile, Sam Bustard, Paterson, N.J., Passoic signed Joseph Trovato, notary public.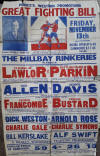 CLICK to enlarge
~~~~~~~~~~~~~~~~~~~~~~~~~~~~~~~~~~~~~~~~~~~~~~~~~~~~~~~~~~~~~~~
2 Portraits and 2 Photographs from Hardstaff, Stranmillis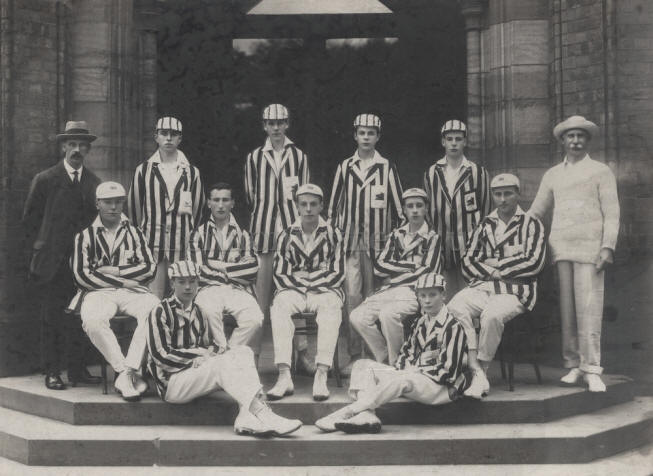 Campbell College Cricket Team, 1923
Mr. Beaven - R. M. Byers - C. B. Mitchell - J. G. M. Erskine - I. C. V. Gibson - S. Ells (Pro.)
H. W. Bailie - M. V. Delap - H. C. M. Stone (Capt.) - J. Ritchie - J. H. McElney
I. J. G. Grainger W. R. G. Loughery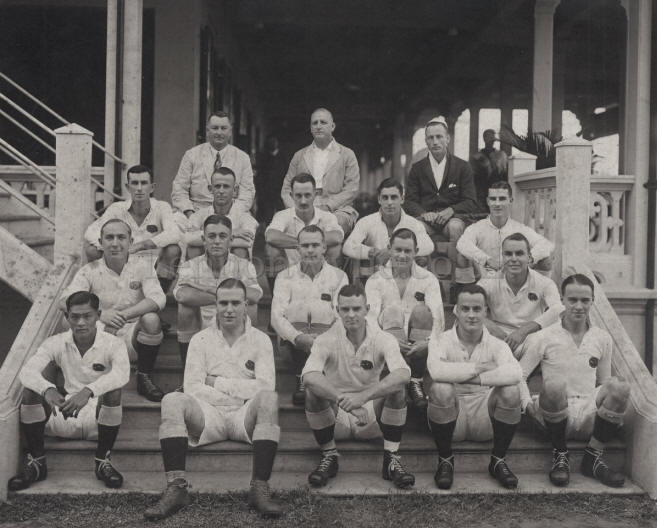 Photo taken in Bangkok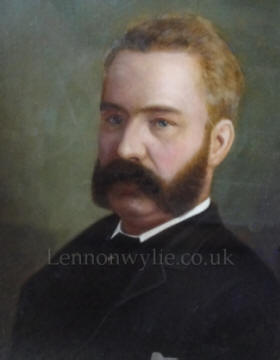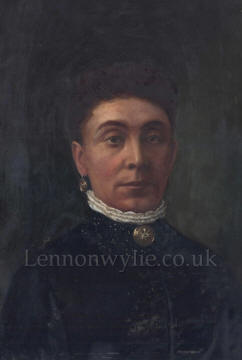 ~~~~~~~~~~~~~~~~~~~~~~~~~~~~~~~~~~~~~~~~~~~~~~~~~~~~~~~~~~~~~~~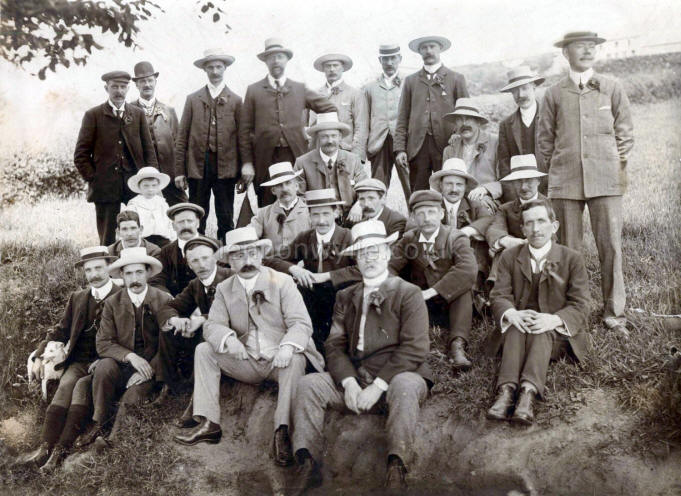 Clay Pigeon Shooting Club 1905
Mrs. Knox, (Warrenpoint - scored out)
10 Ormonde Park, Belfast
~~~~~~~~~~~~~~~~~~~~~~~~~~~~~~~~~~~~~~~~~~~~~~~~~~~~~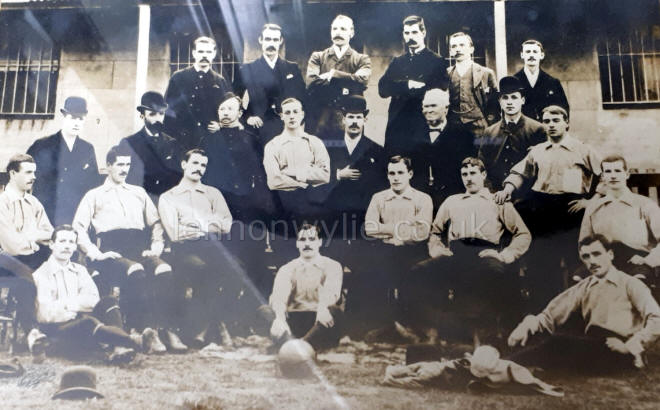 Linfield 1890 Linfield
D. W. Foy, D. Johnston, R. Gibson, J. Johnston, J. Gordon
J. Torrens, T. Gordon, J. McKeown, J. Bradbury, J. Torrans
W. Dalton, N. McKeown, S. Close, R. Milne, T. McErlean, R. Morrison, J. Pedan
G. Gaffiken R. Hill S. Torrens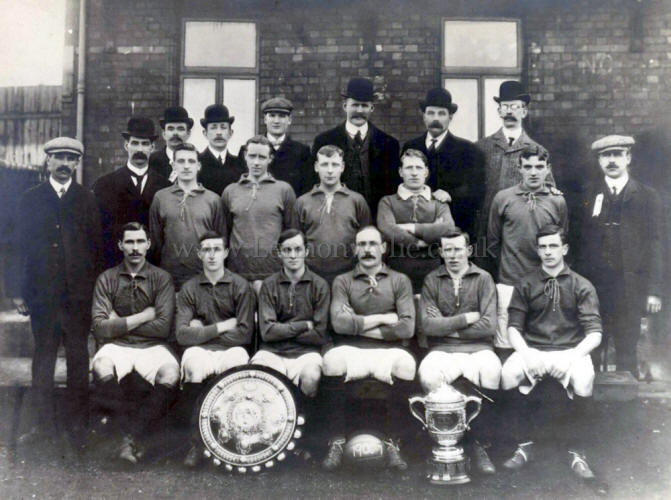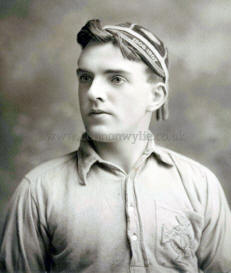 1 2
1) 1906-07 (team not specified)
2) on hat 1906-07 on back Fit into stock ? frame with narrow bead per? as clip Monday Coll. for Mr. Thompson
J. Thompson, Photo Artist, Grosvenor House, Wellington Place, Belfast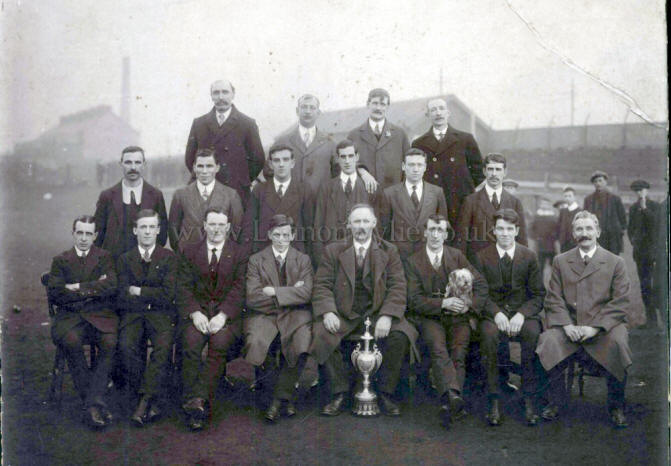 on back 1912/13


from Supplement to "People's Journal" 11th January 1913 Linfield F.C.
Back Row - R. Adair, R. Clifford, W. Kelly, D. McNeill, D. Rollo, W. Bartlett
Front Row - R. Torrens (trainer), J. Brown, J. Houston, M. McEwan, R. Nixon, C. Stewart, and G. Willis


Greeves F.C. no year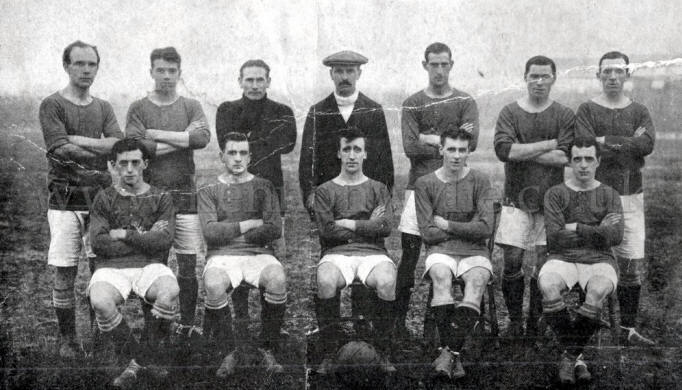 1913/1914 Belfast Linfield Football Club
Winners of the Irish Football League 1913-14
R. Lyttle, 44 Dublin Road, Belfast Photographer
Back Row: E. McConnell, R. Nixon, D. Mehaffy (Goal), R. Torrans (Trainer), R. Clifford, J. darling, J. Foye
Front Row: D. Rollo, S. Young, M. McEwan (Captain), R. Lyner, D. McNeill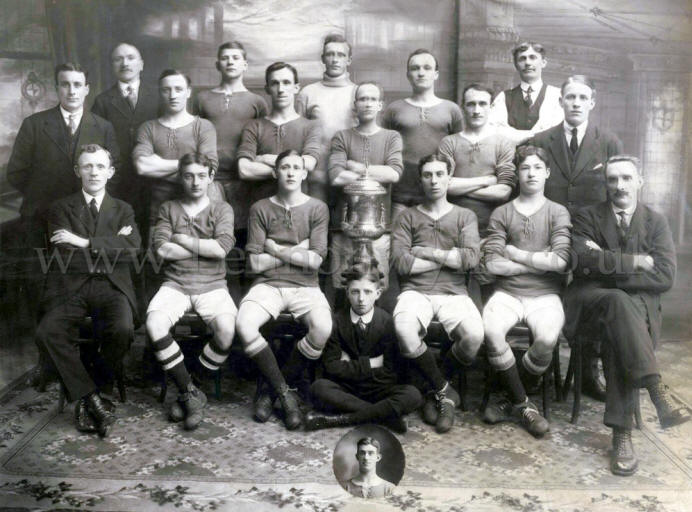 Linfield Swifts F.C. Winners of Steel & Sons' Cup, 1915-16
Back Row - S. Miller, F. Wright, N. Adams, W. McCandless, J. Adamson
Middle Row - T. McCluskey, W. Cahoon, R. Brown, F. McMordie (Captain), J. McCluskey, A. Scott
Front Row - J. Browne (Secretary), A. Milligen, S. Haveron, R. Morton, J. Robinson, J. Murray (Treasurer)
T. Ruth
Inset - J. Lee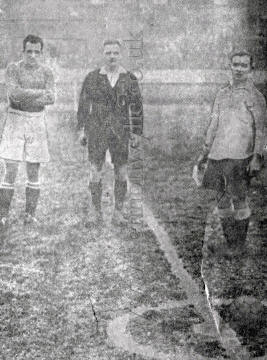 (left to right) - Ferguson (Captain of Linfield Swifts), Sam Thompson (Referee), and Falloon (Captain of Broadway United) (Northern Whig Photograph)
no year but this newspaper clipping was stuck to the 1926 Calender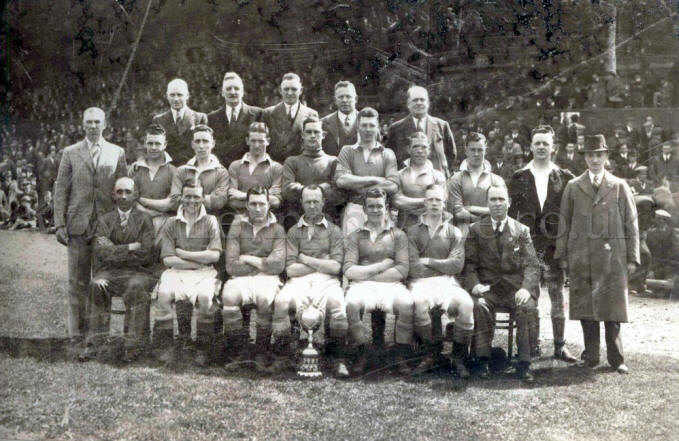 R. Clements Lyttle Studios, Belfast
Linfield Football Club Season 1938-39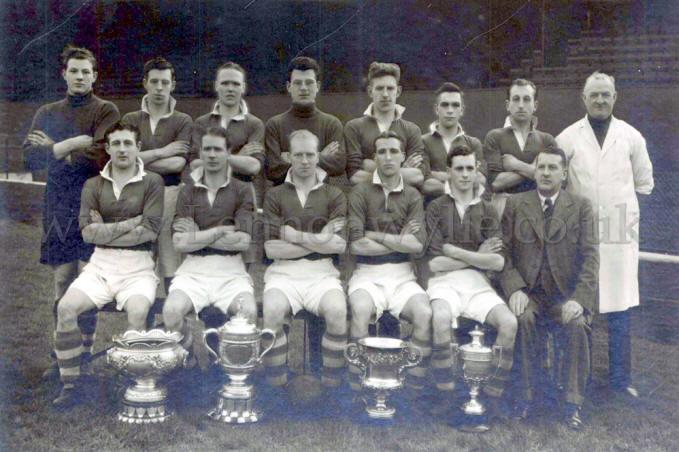 Linfield Football Club 1949/50
Winners of Irish League, Gold Cup, City Cup and Ulster Cup
R. Clements Lyttle Studios, Belfast
H. Friel, H. Smyth, J. McCune, A. Russell, T. Hamill, T. Houston, H. Walsh, G. Morgan (Trainer)
T. Thompson, A. Currie, I. McDowell (Captain), W. Simpson, T. Dickson, J. O. Mackey (Hon. Secretary)
~~~~~~~~~~~~~~~~~~~~~~~~~~~~~~~~~~~~~~~~~~~~~~~~~~